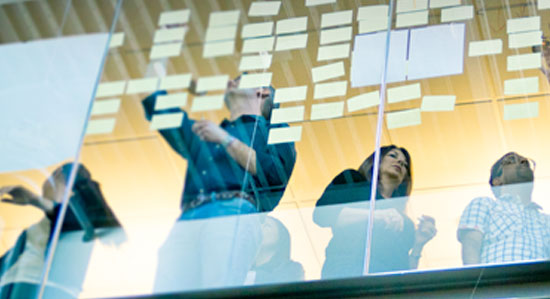 積極性を持ち、驚きと刺激をもたらす人材を 求めています
Careers in University and Recent Grads
University and Recent Grads
Year Placement - Partner Marketing EMEA
今すぐ応募する
採用情報 ID R1909045
掲載日 Sep. 20, 2019
Year Placement - Partner Marketing - EMEA
The EMEA Partner Marketing team is a key function in VMware's highly successful (EMEA) Europe, Middle East and Africa business. Our team of marketers work closely with both Corporate and EMEA marketing, as well as partner sales teams to design, build and execute innovative and impactful marketing programs. The team manages all aspects of Partner Marketing spanning communications, events, demand generation and brand awareness to, through and with VMware's extensive partner network.

The Partner Marketing Intern is responsible for providing support for the development and execution of marketing communications, programs and campaigns designed to achieve the sales and marketing objectives of the VMware EMEA business. The successful intern candidate will be exposed to all elements of field marketing disciplines including direct marketing, partner marketing, product marketing, customer marketing and operations. The intern will receive substantial guidance, feedback, and mentoring from the team to help improve their marketing skills in a fast paced technology environment. The intern will also have the opportunity to independently develop solutions to assignments and improve skills.

The Partner Marketing Intern will:
• Have budget and administrative workflow responsibilities to support Pan-European Team
• Be a central hub for communications to the wider Partner Marketing Manager community.
• Manage the bi-weekly Partner Marketing Manager EMEA wide call including speaker recruitment and support.
• Leverage Microsoft Teams to support ongoing engagement within our internal community.
• Support with event management
• Liaise with external marketing agencies to drive effective program execution
• Special projects: support the execution of the EMEA Marketing off-site, an annual event for all EMEA Marketing Team members focused on development, training and networking.


Performance Objectives:
• Program management – working with the team to ensure high quality execution of key marketing programs throughout the internship – focus on Partners and VMware Marketing programs.
• Marketing Operations - working with marketing operations to ensure data quality across campaign executions and effective budget management
• Manage partner communications

Candidate Profile:
• Undergraduate or post-graduate in a business studies or marketing degree from a recognized university. Candidates must be eligible for a formal year industrial placement as part of their studies
• An enthusiastic self-starter, a team player who enjoys working in a collaborative environment
• Motivated and organized with the ability to multi-task
• Basic understanding of information technology and its use in business
• Excellent verbal and written communication skills
• Familiarity with business to business marketing concepts
• Intermediate level Excel skills
• Proficiency in Spanish, German or French would be a bonus

The Partner Marketing intern will gain invaluable experience in business to business high technology marketing with a global leader. The combination of planning, practical execution and exposure to a wide range of marketing disciplines will ensure that they contribute to VMware business success and can demonstrate proven marketing skills.

Before you join, VMware will require you to go through a pre-employment screening process. This means that we will want to verify your details and the information you have given us to ensure your suitability for a certain role.
今すぐ応募する