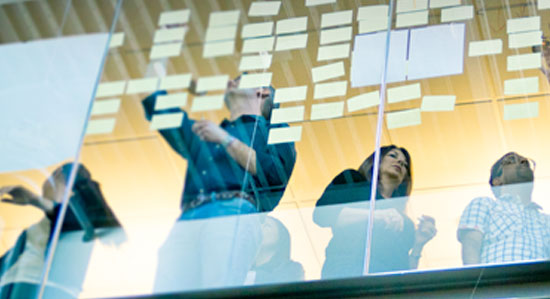 積極性を持ち、驚きと刺激をもたらす人材を 求めています
Careers in University and Recent Grads
University and Recent Grads
Year Placement - Legal - Data Protection
今すぐ応募する
採用情報 ID R1908916
掲載日 Sep. 25, 2019
Company Overview
VMware is a global leader in cloud infrastructure and business mobility. VMware accelerates customers' digital transformation journey by enabling enterprises to master a software-defined approach to business and IT. With VMware solutions, organizations are building extraordinary experiences by mobilizing everything.  Our customers are responding faster to opportunities with modern data and apps hosted across hybrid clouds, and safeguarding customer trust with a defense-in-depth approach to cybersecurity.
VMware offers cutting-edge cloud infrastructure and security services to companies of all shapes and sizes. Our world is all about technology, and that world is growing because the imagination, ingenuity and talent of our teams knows no bounds. We believe that creativity sparks innovation and inspires our employees to think of VMware differently and change the world around them.
Team Description
The Privacy Intern will be part of the Privacy Legal team and will be involved in a wide range of privacy-related matters and contributing to our ongoing mission to create a best in class privacy programme for VMware.
The Privacy team is part of the VMware Product Technology and Law Group and are responsible for managing VMware's Privacy compliance both internally and as a provider of products and services.
RESPONSIBILITIES OF INTERNSHIP:
Support the Privacy team in conducting Privacy assessments;

Support the maintenance of a global corporate data privacy program and compliance standards working in close collaboration with the wider Data Privacy Office team;

Assist the Privacy team to provide guidance, support and leadership on privacy and data protection legislation and regulation in Europe particularly the GDPR.

Collaborate with and support other lawyers with respect to legal forms, agreements, policies and notices in order to protect commercial and legal position in relation to data privacy requirements.

Support critical incident management processes in addressing suspected or actual data privacy and security incidents.

Assist with

training and education to legal staff, management and employees relating to data privacy and protection in Europe, including key legal issues, laws and regulations, corporate policies and other relevant matters.
REQUIREMENTS FOR CONSIDERATION:
You will need to be studying towards a degree in a Legal discipline and eligible for a formal Industrial Placement year as part of your studies
Desire to work in Data Protection/Privacy;
Strong academic record.
Strong organizational skills, time management skills and attention to detail and sense of urgency;
Previous work experience and involvement with on-campus organizations or activities.
Strong communication, interpersonal, and time management skills.
Desire to work in a fast paced environment and interact with management level personnel.
今すぐ応募する