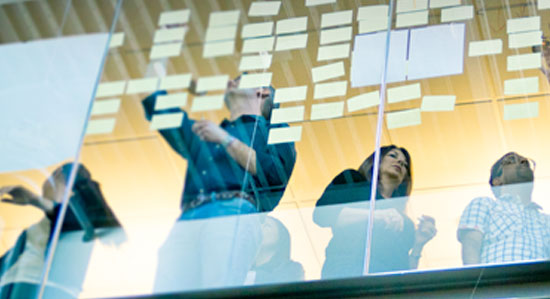 積極性を持ち、驚きと刺激をもたらす人材を 求めています
Strategic Alliances (SI/SO) Leader, EMEA
今すぐ応募する
採用情報 ID R1913789
掲載日 Nov. 06, 2019
Job Description
This role will be the Route to Market (RTM) owner and the lead interface between the VMware field organization, the VMware Global Strategic Alliances (SI/SO) organization and the Partner community in the EMEA theatre. This is a senior multi-dimensional, multi-stakeholder, multi-national sales & business value focused role.
VMware's Strategic Alliances (SI/SO) RTM is a high profile and important part of VMware's channel strategy, focus on accelerating the company's growth across our 5 portfolio areas: Modern Data Center, Multi-cloud, Modern Apps, Network & Security, and Digital Workplace. Partner and Client value/success are central to the mandate.
The role reports into the EMEA VP Channel & Alliances with a dotted line into the Global VP for Strategic Alliances (SI/SO).

Key Objectives:
• Build a world class partner eco-system in the EMEA region that contributes to VMware growth and increased average deal size. Sell to, Sell with, Sell Through Motions.
• Execute against and within the parameters of the Strategic Alliances (SI/SO) Global Operating model and align to the priorities of the EMEA field leadership team.
• Develop & own a prioritized multi-year RTM Plan (supported by Partner Business Plans) based on Joint Offerings and Joint Field engagement. Quarterly Review framework.
• Provide leadership, coaching, support, development and performance management for the direct and matrix team including Partner Business Managers, Pre-sales & Marketing across the EMEA Region. Including hire, develop, retain.
• Build interlock between Partner community and VMware field sales & BU organizations in-order to build large deal pipeline and accelerate the digital transformation of our joint and new customers.
• Own the operational side of the RTM including forecast, pipeline, Partner Sat, Events, Business Development, Partner training and enablement programs.
• Proven, world class Stakeholder management and influence skills are essential.
Measurements:
• Field interlock – Large deals.
• Bookings growth.
• Partner Success (consumption & PSAT).
• Partner capability & Capacity.
• Employee 'Voice of VMware' morale, satisfaction, retention & development.

Requirements:
• Culture fit to VMware EPIC2 Values.
• 10+ years of direct software or PaaS sales experience in enterprise or global account environments.
• 6+ years' experience in SI/SO alliance management in multi-national settings.
• Strong leadership and communication skills a must, Fluent English & preferably a second European language.
• Proven ability to recognize, analyze, and take action on go to market approaches, marketing programs, joint value propositions, and business cases around strategic partnerships.
• Familiar with software field sales organizations and SI/SO business partnering models.
• Cross-functional influence, relationship building, and project management skills toward a broad constituency ranging from customers, channel partners, sales, marketing, and technical management.
• Global/international experience.
• Strong business acumen and negotiation abilities including experience with contract negotiation.
• Team player. Strong drive. Self-starter ability to work independently.
• London, Paris or Munich based role but will require EMEA travel, c.50% of working month.

• Second European language.
• MBA.
• Large Deal experience (>$100m Licensing).
• SI/SO side CV experience (e.g. IBM, Accenture, Atos, DXC)
• Services Experience.
今すぐ応募する