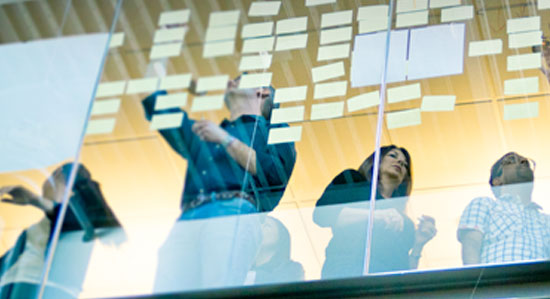 積極性を持ち、驚きと刺激をもたらす人材を 求めています
Sales Manager Healthcare, Public Sector
今すぐ応募する
採用情報 ID R1910796
掲載日 Jul. 18, 2019
At VMware, we believe that creativity sparks innovation and inspires our employees to think differently and challenge the status quo. Whether it's the kind of products we develop, our approach to sustainability, or the manner in which we give back to our communities, VMware finds unique ways to bring people together to fuel creative thinking.
We believe that software has the power to unlock new possibilities for people and our planet. Our software forms a digital foundation that powers the apps, services, and experiences transforming the world. We also dare to reach our goals in a collaborative, thriving environment with shared values. The VMware culture is built on our EPIC2 values; the acronym EPIC2 (Execution, Passion, Integrity, Customers and Community) represents the hallmark of our VMware culture, and what we stand for as individuals and as a community.
What We Do
VMware streamlines the journey for organizations to become digital businesses that deliver better experiences to their customers and empower employees to do their best work. Our software spans compute, cloud, networking and security, and digital workspace.
We are focused on identifying the key customer issues in Digital Mobility, Digital Transformation and helping with them with their Hybrid Cloud Journey by leveraging our best in class Software Defined Data Centre.
Because we are delivering extraordinary business value, our customers are adopting our technology extensively. In order to sustain our growth, we are looking to hire the best talent to help us and our customers on this journey. 
If you are interested in an environment that is open, diverse, inclusive, empowered as well as work that is both stimulating and challenging and are keen to learn, develop professionally and have fun, VMware offers great opportunities.
Sales Manager Healthcare, Public Sector
The Public Sector teams within VMware UKI are a high-energy, passionate team of salespeople with a desire to succeed and drive the digital transformation our customers aspire to. As the Sales manager for Healthcare, you will lead a team with a strong identity, and a reputation for a high standard of work and achievement. You will have the chance to craft and execute on your business plan through you own efforts and through the management of your team in collaboration with your Public sector peers.
Core competencies:
You will lead the Healthcare sales team – assign quotas and territories, coordinate with marketing the demand generation activity in the territory, assist in the creation of account development plans, ensure that field workload is prioritized, assist team members in the development and closure of opportunities, track performance of team members closely, ensure total customer happiness with VMware's commercial activity
Develop the team members – guide and coordinate personal development plans, coach and counsel team members day to day for their professional growth
You will bring and help develop the team's business acumen: able to work with the sales and extended teams to translate the customer's business requirements into technology and service solutions.
Executive Presence: you possess a blend of temperament, competencies and skills that empower the ability to command a room and hold business-led conversations at the C- level to support and enable the sales teams
Collaborator: you excel at working collaboratively with the team, peers, supporting resources, partners, management and the customer
Strong Communication practices & skills:  Ability to write and speak in a way that clearly articulates a point of view; Understands how to involve all levels within the company (internal and external) with consistent, appropriate manner
Forecast and deliver bookings in Healthcare, driving directly the larger opportunities by staying very active in the field and working closely with the team and customers
Keep the team focused in the development of multiple end customers and prospects in the geographic region
Improve the potential business generated by partners with end customers. You will identify where we can maximise the opportunity to scale the business.
Encourage the team to adopt a solution-selling approach; orchestrate resources external to the team, particularly channel partners through which most sales will be fulfilled
Craft direct strategic relationships with senior decision makers within named accounts
The role, responsibilities and geographical focus may change and develop over time along with the company's rapid growth
Experience Required:
We require all applicants to have an undergraduate degree. We would also love to see a graduate degree, such as an MBA.
Demonstrable talent as a leader of individual contributors in a professional sales environment.
Personal sales and relationship building credibility is a requirement, together with a significant track record of accomplishments selling in the Public Sector markets. Previous experience of working within a matrix environment would be highly valued.
今すぐ応募する
保存した求人情報
保存された求人情報はありません。
最近参照した求人情報
参照した求人情報はありません。