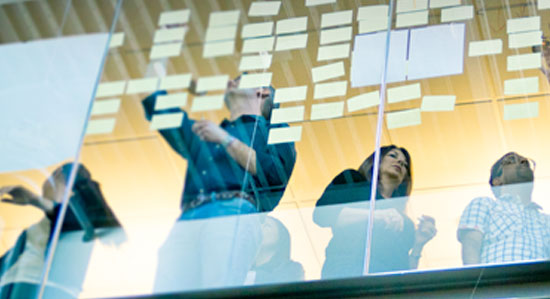 積極性を持ち、驚きと刺激をもたらす人材を 求めています
Regional Technical Lead for specific System Integrator / System Outsourcer Partners
今すぐ応募する
採用情報 ID R1910204
掲載日 Jul. 15, 2019
The Regional Technical Lead for specific System Integrator / System Outsourcers (SISO) Partners is a high impact role responsible for running the technical strategy and relationships in EMEA for a small number of System Integrator and System Outsourcer (SISO) alliance partners.
You would work very closely with the equivalent sales side role – the Partner Business Manager - to build out the EMEA strategy for the accounts, specifically focussing on growing revenue and long-term business relationships within the assigned SISO alliance partners at an EMEA. 
For more information on VMware's SISO partners visit: https://www.vmware.com/partners/siso.html
Requirements:
• Has significant experience partnering with large customers or partners.
Previous experience working with an Integrator or Outsourcer organisation is desirable.
• Experience performing Solution Architecture for complex customer environments consistently utilising best practice frameworks.
Industry or VMware certification background is desirable.
• Experience with network and security technologies, or EUC & mobility solutions, or enterprise applications (Oracle, SAP, etc), and cloud-based solutions is desirable.
• Strong customer and partner facing presence, with experience in presenting and engaging senior executives. For example, are you confident talking to a CTO through to the business through to an architect?
• Experience in organising, planning and running solutions workshops with customer technical and business staff.
• Ability to collaborate with and motivate multiple groups toward accomplishing an outcome.
• Enthusiastic, self-starter with a charismatic personality.
• Awareness and track record in selling services as part of the overall solution is desirable.
• Ability to travel as necessary, given the EMEA wide role travel may be up to 50% with predominant travel focussed on France, Germany, Italy, UK&I
Responsibilities:
• Develop strategies and plans aligned with VMware and the Partners business objectives, in conjunction with the Partner Business Manager. Regularly review and where necessary realign plans and remain focused on partner and customer needs to meet the specific objectives of both parties.
• Build long-term business relationships and become a trusted advisor within each named SISO Partner.
• Develops and implement effective and actionable plans in terms of both expanding partner's expertise in VMware technology during sales cycles and implementation delivery capability. Always in the context to the partners go to market offerings.
• Serve as an "expert resource" to the SISO Partner in developing solutions for their business.
• Promote and develop solutions relevant to the Partners and Customer's needs, integrating VMware technology. Ensures offerings are both relevant to SISO Partner (i.e., aligned with recent initiatives, goals, etc.) and profitable / beneficial for Partner and VMware. Assist the SISO partner taking these to market.
• Understands SISO Partners Go-To-Market strategies and assists in supporting direct customer opportunities.
• Present VMware vision, strategy and product roadmaps to executives and technical management.
今すぐ応募する
保存した求人情報
保存された求人情報はありません。
最近参照した求人情報
参照した求人情報はありません。