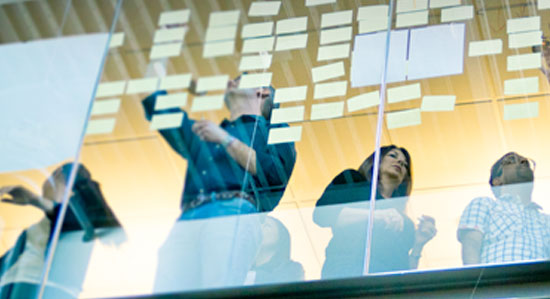 積極性を持ち、驚きと刺激をもたらす人材を 求めています
Northern Europe Telco Sales for SDWAN by Velocloud
今すぐ応募する
採用情報 ID R1907653
掲載日 Jun. 12, 2019
Velocloud Specialist sales
This is a unique opportunity for the right candidate to join VMware and our successful Telco SD WAN by Velocloud team as Senior Account Executive. VMware SD-WAN by VeloCloud enables enterprises to support application growth, network agility and simplified branch implementations while delivering optimized access to cloud services, private data centers and enterprise applications simultaneously over both ordinary broadband Internet and private links. With SD-WAN, VMware is building on the success of the industry's leading network virtualization platform – VMware NSX – and expand the company's networking portfolio to address end-to-end automation, application continuity, branch transformation and security from the data center to cloud edge.
Today's branch office users are consuming more wide area network (WAN) bandwidth as they collaborate online (e.g., Skype for Business, WebEx, Office 365), increase the use of Software-as-a-Service (SaaS) and cloud services, access large rich-media files, and leverage other bandwidth-intensive applications. Corporate IT is facing significant challenges addressing these demands due to the complexity, cost and static architecture inherent in their existing WAN.
The vast majority of branch office WAN traffic is carried over expensive leased lines (private MPLS circuits) or unpredictable Internet connections (DSL, Cable, LTE) neither of which is ideal on its own. Deploying leased lines for all bandwidth needs is cost prohibitive and time-consuming, while adopting the public Internet with its lack of uptime, reliability and performance guarantees may result in a poor user experience.
Description of Role:
The UK based Telco Account Executive prospects, secures, manages, and expands the relationship with strategic Telco customers in Northern Europe and support SD-WAN prospects for large enterprise end-user accounts, that buys through service providers in the UK, Nordics and Benelux region. The Account Executive is responsible for delivering expansion targets and sales quotas in collaboration with our Telco customers for the SD-WAN products and services.
The job will require travelling within UK, Nordics and the Benelux region.
Key Job Responsibilities
·         Accountable for achieving revenue targets through our Telco partners for VMware's SD-WAN technology
·         Work within the Global sales account teams and partners/service providers to build account strategies and promote the overall cloud strategy within a defined set of accounts
·         Establish and maintain productive and professional relationships among key personnel within the Telco SD-WAN partner and customer ecosystem,
·         Coordinate SD-WAN sales, support, and management personnel to ensure your partners meet their sales and support objectives of SD-WAN solutions
·         Ability to use VMware's advantage position in Networking, Telco, and IT organizations to move higher in the decision-making process
·         Build strategic relationships with C-level executives within our Telco customers and key business leaders to promote VMWare's portfolio of SD WAN through proofs of concepts and pilots
·         Collaborate and build positive relationships with core Field sales individuals to ensure engagement with core teams and customers.
·         Consultative sales experience especially around the adoption of SD-WAN
·         Able to work across multi-functions/multi-individuals to achieve desired results.
·         Ability to evolve and develop the overall sales strategy and model for SD-WAN technology
Requirements
·         10+ years of sales experience within the IT industry with minimum 4+ years of sales experience specifically focused on Telco customers
·         Strong knowledge of the wide area networking and networking in general
·         Ability to articulate and evangelize the value of VMware SD-WAN
·         Experience working with Telco and MSPs
·         Experience with new product introductions.
·         Proven background in successfully driving sales; historical performance of consistently hitting and/or exceeding sales quotas and objectives
·         Strategic thinker with a sales mentality, as well as analytical ability and a shown ability to execute strategy.
·          
·         We are an equal opportunity employer and value diversity at our company. We do not discriminate on the basis of race, religion, color, national origin, gender, sexual orientation, age, marital status, veteran status, or disability status.
This position is eligible for the JoinSDDCreferral campaign
今すぐ応募する
保存した求人情報
保存された求人情報はありません。
最近参照した求人情報
参照した求人情報はありません。