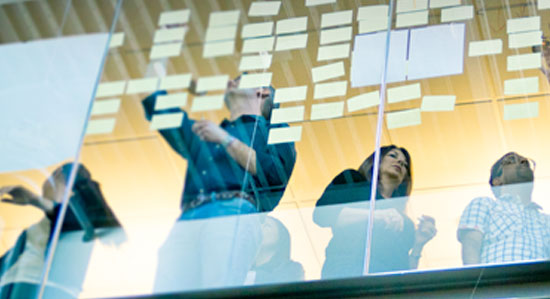 積極性を持ち、驚きと刺激をもたらす人材を 求めています
Careers in General and Administrative
General and Administrative
Executive Assistant
今すぐ応募する
採用情報 ID R1914979
掲載日 Nov. 19, 2019
Executive Assistant
This position is responsible to perform professional and administrative support to our Vice President UK & Ireland. The role is based at our EMEA Headquarters in Staines. The position functions under minimal supervision. Contacts are frequent within and outside of the company and involve obtaining or providing information on matters of some importance to the company and may be of a sensitive nature.
Key Responsibilities
Complex Diary management ensuring

briefing calls, supporting documents and agendas are provided in advance

Extensive

proactive

inbox management and highlighting of critical areas
Booking and management of domestic & international travel via external portal system; visa applications where appropriate

Planning & organising senior management team meetings and offsites; including logistics, preparation of agenda materials and follow-up on action register items.

Event co-ordination; responsible for staging the UK&I annual business unit kick-off event; including general event management and coordination of agenda & content

Logistical support for training/workshops rolled out to the UK&I Sales teams; setting up registration portal, sending out communications, managing sign-ups and follow-up with attendees & trainers.

Editorial management of 

bi-weekly

 UK&I newsletter sent out on behalf of the VP and leadership team; including gathering & preparing content, formatting and proof reading before disseminating.

Manage expense report submissions for executives and checking of team members reports
Coordinate general administrative and organisational matters; set up new starters;

UK&I management calendar maintenance

; updating organisation charts;

quarterly awards coordination, etc

.

Provide adhoc support to UK&I leadership team when required; tasks could include meetings where coordination of multiple leadership diaries is required, team meetings, etc.

Preparation of moderate to complex spreadsheets and high-level presentations using MS Excel and PowerPoint, which will become part of both internal and external communications for the company
Interpret and relay company policy information; keeps executive informed of any deviation on items that may require personal attention and approval
Answer questions and furnish information to keep the executive's time free of minor detail work
Compose and edit correspondence on behalf of the executives
Gather data from a variety of sources for inclusion in reports and presentations;
Act as a liaison between groups under the responsibility of the executive
Handle confidential material relevant to company operations

Maintaining and updating Slack groups, MS Team sites and distribution lists across for the UK&I business

Provide telephone and administrative support
Work Experience
Extensive related work experience required, preferably within a fast-paced technology company.
Skills
Extremely well organised and ability to manage multiple execs

Flexibility

Outstanding interpersonal skills
Ability to work under pressure
Ability to prioritise

Resilience

Discrete and confidential nature (maintains confidentiality)
Make sound judgment calls
Work independently and accurately
Awareness of manager's goals as well as department goals and objectives
Business acumen
Expert knowledge of MS Office (Word, Excel, PowerPoint) and OUTLOOK
Excellent phone etiquette
Outstanding written and verbal communication skills
Able to interface with high-level internal and external contacts
Experience of organizing external and internal meetings and events
今すぐ応募する