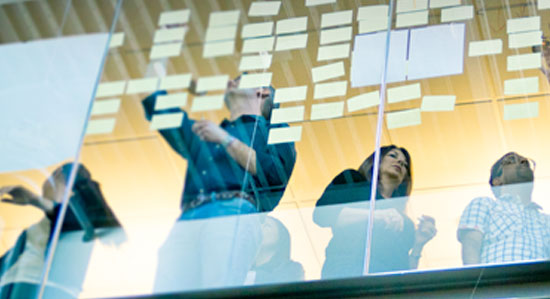 積極性を持ち、驚きと刺激をもたらす人材を 求めています
Careers in Consulting
Consulting
Consulting Architect, NEMEA EUC
今すぐ応募する
採用情報 ID R1911534
掲載日 Aug. 13, 2019
The global VMware Professional Services Organization (PSO) influences the success of each VMware implementation. The PSO team is dedicated to the success of the customer and their digital strategy. The PSO team ensures that VMware customers are successfully implementing their business plans from adoption all the way to a fully functioning solution.
As a Consulting Architect, you acquire intimate knowledge of the customers' business, its strategic goals and the specific requirements of a project. You will be demonstrating the technical abilities of the consulting team you lead and drive a solution that assists the customer in achieving their business goals and outcomes. You are a solution level subject matter expert with broad knowledge across the VMware technology stack and of 3rd party integrated products.  In addition to customer facing delivery, Consulting Architects also provide key input to pre-sales on complex multi-discipline bids and drive best practices.
VMware PSO is committed to offering a collaborative and supportive working environment with a full enablement plan and the opportunity to develop in the latest Software-Defined Datacenter or Digital Workspace technologies and solutions. We promote an inclusive atmosphere where your voice will be heard, and where you will be part of a dynamic team working in partnership with each other.
We are looking for conscientious and responsible individuals who can build on our successful track record and come with us on the next stage of our journey.
We will sponsor your enablement and certification up to and including VCDX certification.
Work for the global leader in cloud infrastructure and virtualization solutions
Responsibilities
You will take ownership of business outcomes of projects, lead technical project teams and take accountability for all project deliverables.
Contribute to strategic plan working with sales, pre-sales and the customer to build out a delivery roadmap.
Articulate solution design, integrating both technical and business concepts, and present a transformational journey to project stakeholders.
Work with Project Managers to create project plans with realistic work stream timelines
Confidently gather use case requirements and creation of high and low-level enterprise designs while functioning as a resource for "Best Practices" and driving adoption of VMware solutions.
Ensure the solution being delivered is fit for purpose, referencing the initial business goals and objectives of the project through strong project governance
Maintain current, high-level technical knowledge of the entire VMware product line and future product direction and expert level knowledge of the core VMware product line and your specialist area
Actively demonstrate commercial awareness and stay within the scope of the contracted work.
Assist in the development of our consulting service offerings as well as developing white papers and best practices
Must enjoy working with leading edge technology and being an intrinsic part of a fantastic team
Technical requirements
Strong Technical understanding in at least one of the following:

End User Operating Systems – Win10, Mac OS, Chrome, Linux, IOS, Android
Enterprise Mobility/Unified Endpoint management platforms
Virtual Desktop/Application delivery and management platforms
Identity Management and Access platforms

Strong knowledge of Enterprise Technologies covering Networking, SQL Databases, Windows / Linux Servers, Email Servers, Directory Services, Web Servers, and API Integrations.
Broad technical understanding across VMware Virtualization, Networking, Cloud and Mobility products/technologies.
Mobile Device Management (AirWatch/Good/XenApp)
Understanding of mobile device communication and web application structure.
Strong understanding of specific mobile device platforms preferred.
Application Federation, Identity Providers, Service Providers, SAML, and OAUTH
Desirable skills and experience
3rd party Certifications that demonstrate technical domain knowledge (Citrix, Mobile Iron, Microsoft, Ivanti, JAMF, SOTI, AWS)
Server configuration: Windows Server 2016 / 2012R2 / 2012 / 2008, Linux Forms (Ubuntu, Fedora, Red Hat, OpenSUSE), Web server platforms (IIS, Apache).
Database configuration: SQL Server 2016 / 2014 / 2012 / 2008R2.
Scripting languages, particularly PowerShell.
Requirements
Demonstrated ability and experience in customer-facing positions as a Professional Services architect or consultant.
Strong documentation and technical writing skills
Adaptable and progressive learner with the ability to communicate complex technical topics to a technical and non-technical audience.
An active listener with excellent communications and interpersonal skills, with an ability to utilises different styles of questioning techniques and manage conflict in order to achieve a resolution
Must be comfortable with up to 65% travel when required.
Full clean driving license
Certification and Education
Bachelor's degree as a minimum or demonstrate equivalent experience.
Currently holds VMware Desktop & Mobility VCP 6.x / 7.x / 2019 certification and ideally holds VMware VCAP/VCIX certifications
Desirable skills and experience
A broad range of vSphere and NSX or vRealize design experience in medium to large environments
Project governance experience and familiarity with PRINCE2, PMP or TOGAF frameworks
Practical knowledge of the ITIL framework
Experience of presenting at a user group, trade show or similar is highly desirable
Why Choose VMware?
Make an impact on your career path; grow professionally and personally by accessing our in-house learning & development opportunities & education assistance program.
Voice your creative solutions to new and existing problems and watch them become initiatives.
Thrive in a unique work environment where the emphasis reflects our values of Execution, Passion, Integrity, Customers and Community.
Earn a competitive compensation package with performance- based bonuses and increases, a generous benefits package that really takes care of your needs and unexpected perks that make working here fun!
ApplyNow-Let'sshapethefutureofwhat'snexttogether.
今すぐ応募する