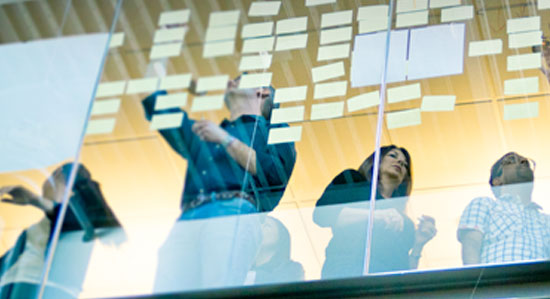 積極性を持ち、驚きと刺激をもたらす人材を 求めています
Careers in Services and Consulting
Services and Consulting
Associate Consultant, SDDC
今すぐ応募する
採用情報 ID R1911600
掲載日 Aug. 20, 2019
The global VMware Professional Services Organization influences the success of each VMware implementation. The Professional Services team is dedicated to the success of the customer and their digital strategy. The Professional Services team ensures that VMware customers are successfully implementing their business plans from adoption all the way to a fully functioning solution.
The Associate Consultant is junior level technology specialist, providing guidance and implementation of use cases into high-quality solutions for Enterprise customers.  You will work with more senior members of the team to enhance your job knowledge and skill set on the road to become a Subject Matter Expert.
VMware Professional Services is committed to offering a collaborative and supportive working environment with a full enablement plan and the opportunity to develop in the latest Software-Defined Datacenter or Digital Workspace technologies and solutions. We promote an inclusive atmosphere where your voice will be heard, and where you will be part of a dynamic team working in partnership with each other.
We are looking for conscientious and responsible individuals who can build on our successful track record and come with us on the next stage of our journey.
We will sponsor your enablement and certification up to and including VCDX certification.
Work for the global leader in cloud infrastructure and virtualization solutions
Responsibilities
Collaborate with cross-functional VMware project teams which could consist of VMware pre-sales architects, engineers, product management and support staff.
Work as part of a wider project team or on consulting engagements
Contribute to low-level designs and drive adoption of VMware solutions.
Develop use cases into high-quality solutions in your specialist area
Stay within the scope of the contracted work and meet project deadlines. Take ownership and accountability for individual deliverables.
Discusses project matters with Project Managers and senior members of your team.
Contribute details to and successfully execute change requests when required.
Maintain current, high-level technical knowledge of the entire VMware product line and advanced level knowledge of your specialist area
As a Cloud Automation subject matter expert, you will be required to gather use case requirements for, and create, test and release high quality vRealize private cloud, VMC on AWS hybrid cloud and PKS container solutions according to Agile or Waterfall methodologies
Requirements
Strong documentation and technical writing skills
Adaptable and progressive learner with the ability to explain complex technical concepts
Ability to work independently and work collaboratively in a team environment.
Ability to communicate well and provide ideas, concepts and accurate information to customers in a pro-active, clear and concise way.
A persistent, self-starter with a track record of success in their career to date.
Experience of delivering IT automation / scripted infrastructure projects ideally based on VMware technologies.
Expertise on VMware Virtual Infrastructure Deployment, Management & Administration: vSphere/vCenter is a strict minimum
Familiarity with modern IT infrastructure (Server, Storage, Network and IT Security) and hosting operation (Disaster recovery, SLA, Backup, Multi Site, Monitoring, AD & DNS…)
Certification and Education
Bachelor's degree as a minimum or demonstrate equivalent experience.
Currently holds the VCP 5.x and / or 6.x certification and ideally holds VMware VCAP/VCIX certifications
Industry certifications from vendors such as AWS, Dell, K8 and Microsoft
Desirable skills and experience
Experience of presenting in public is highly desirable
Experience in Operation management methods and products are considered a plus as well
Cross Operating System knowledge, getting at least administrator experience in both Linux and Windows world
Experience in development (object-oriented programing, WebService API REST & SOAP), scripting (javascript, Powershell, batch, shell)
Knowledge of modern software development methodologies such as DevOps, Agile, Scrum, Kanban, Lean.
Why Choose VMware?
Make an impact on your career path; grow professionally and personally by accessing our in-house learning & development opportunities & education assistance program.
Voice your creative solutions to new and existing problems and watch them become initiatives.
Thrive in a unique work environment where the emphasis reflects our values of Execution, Passion, Integrity, Customers and Community.
Earn a competitive compensation package with performance- based bonuses and increases, a generous benefits package that really takes care of your needs and unexpected perks that make working here fun!
ApplyNow-Let'sshapethefutureofwhat'snexttogether.
今すぐ応募する