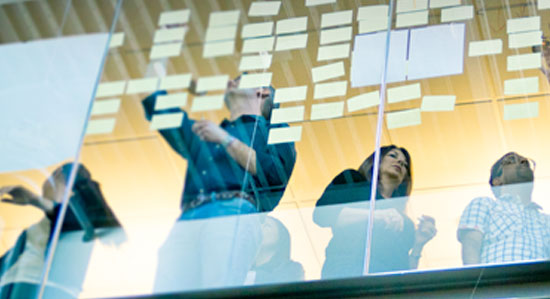 積極性を持ち、驚きと刺激をもたらす人材を 求めています
Careers in University and Recent Grads
University and Recent Grads
Intern - Product Development – VMware Product Design Team
今すぐ応募する
採用情報 ID R1909407
掲載日 Oct. 14, 2019
University Summary:
VMware recognizes that today's students are tomorrow's trailblazers and we value the opportunity to benefit from your fresh perspective. If you thrive in an open, innovative, technology-driven culture, VMware could be the place for you! You will be exposed to a wide range of software platform technologies that are utilized by customers all over the world.
Intern here. Transform everywhere.
Business Summary:
98% of Fortune 500 Companies use VMware Technology!
The most advanced companies in the world turn to VMware to manage, grow and transform their business. When you work here, you're connected to a global community of innovative, empowered employees working together to solve the most critical technology challenges.
We believe that creativity sparks innovation and inspires our employees to think differently and challenge the status quo. Whether it's the kind of products we develop, our approach to sustainability, or how we give back to our communities, VMware finds unique ways to bring people together to fuel creative thinking. Want to know more, check out our website https://careers.vmware.com/
VMware offers cutting-edge cloud infrastructure and security services to companies of all shapes and sizes. Our world is all about technology, and that world is growing because the imagination, ingenuity and talent of our teams knows no bounds. We believe that creativity sparks innovation and inspires our employees to think of VMware differently and change the world around them.
Job Role and Responsibilities:
We have the journey for you!
As well as working for one of the best technology companies in the world, under the leadership of the best CEO (voted by Glassdoor), you'll create innovative solutions and solve complex problems.
Job Role:
We are looking for a talented design intern to join our global team. You will imagine intuitive, beautiful and meaningful designs in the space of cloud computing. You will be part of a highly collaborative group of creative problem solvers with a passion for innovation. In this role you will collaborate with cross-functional product teams across the globe, to create experiences for challenging problems around cloud computing. You must be comfortable engaging with customers, partners, and internal teams in both small and large group settings.
Responsibilities:
As an Intern at VMware, you'll take ownership of meaningful, big-picture projects and springboard an impactful career. Become immersed in all aspects of our innovative and collaborative culture, and ensure you get the full VMware experience. You'll interact with industry thought leaders at one of our world class campuses and enjoy networking, community service, and career development events.
As an intern on the VMwareproductdesign team:
Closely collaborate with designers, product managers and engineering teams to identify product goals and vision.

Translate business goals into user and design goals. Partner with design researchers to talk directly with customers to understand the user needs, goals and motivations. Conceptualize and define a design strategy that supports customer needs and business goals.

Provide detailed end-end workflows and user flows illustrating the solution.

Verify and improve on designs through reviews, validations and formal usability testing with end users.
Required Skills :
* Pursuing a BS or MS in HCI or related degree field.
* Skills defining and analyzing user flows and workflows.
* Skills in interaction design with a grasp of UCD process.
* Story telling - ability to tell simple user stories illustrating solutions.
* Excellent oral and written communication, presentation, and analytical skills.
* Online portfolio required
Preferred skills: )
* Agile, adaptable, and capable of delivering new products and features.
* Possess a very high level of comfort in working with developers in the presentation layer (for example, HTML, CSS).
* Experience with user research is a plus.
* Good aesthetic sense will be helpful.
* Strong prototyping skills desired.
* Tech industry experience is a bonus.
We hire interns in the following location for this team:
Palo Alto
今すぐ応募する