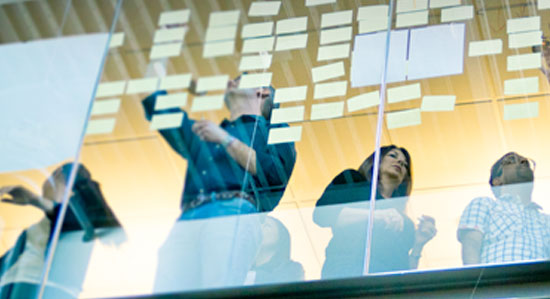 積極性を持ち、驚きと刺激をもたらす人材を 求めています
Global Government Relations - France - Policy Lead
今すぐ応募する
採用情報 ID R187477
掲載日 Sep. 03, 2018
Job Description
Global Government Relations – France – Policy Lead
Why Work for VMware Government Relations

Members of the VMware Global Government Relations and Public Policy work with a small, high-caliber team to connect all levels of government to VMware's business goals. The work of the Global Government Relations team is to contribute to the success of VMware and the positive profile of its Executive Staff.
Our team practices a collaborative, creative, results-oriented approach. We are a small team that likes to "punch above its weight."  Under the direction of the General Counsel, team members also have the opportunity to work with and advise VMware executives, elected officials, and policy makers.
VMware Global Government Relations team members handle, prioritize, and follow through on numerous projects simultaneously. This provides an excellent context to learn the many aspects of VMware's complex business as well as a great opportunity to interact with interesting colleagues and important government officials. 
Job Description
The France policy lead will be responsible for creating a coherent and executable strategy to assist VMware global policy goals with an emphasis on French and EU institutions in the EMEA region. The goals of the program are to enable VMware's French and EMEA business and expand VMware's thought leadership and influence in policy matters in France, Brussels, and Europe. As France is an extremely influential EU Member State, the role involves working with French policymakers in Paris and Brussels. This role will include monitoring and influencing policies affecting VMware's products, VMware's sales and IT implementation, and VMware's overall reputation with the French, EU institutions, and with European governments. 
The focus of this position is identifying and assessing current and emerging opportunities influencing cloud infrastructure and digital workspace technology.  This includes emerging policy issues surrounding hybrid cloud computing and the software defined data center, network security, end-user computing, and forward-leaning technology policy like blockchain, IoT, and telecommunications.  The French policy lead will assist the government relations team by closely coordinating with the public sector sales org and effectively educating policymakers on issues related to VMware's business goals in Paris and Brussels, and wherever required.

The France policy lead will work closely with the UK-based Government Relations and Public Policy EMEA Lead, the Vice President of Global Government Relations and Public Policy, and VMware France and EMEA sales teams to identify policy opportunities and facilitate high-level meetings between VMware executives and key stakeholders including policymakers, elected leaders, IT leaders, regulatory agencies, and industry associations to promote and advocate the company's objectives. The France policy lead will also staff appropriate opportunities with trade associations and will help manage outside consultants.
Strong understanding of French and EU governments and those of its member states is essential, and relationships with key policy and decision makers are critical.  An ability to immediately engage at a high level on these issues is required.

The France policy lead will report to the Government Relations and Public Policy EMEA Lead with title and salary being commensurate with experience.

Core Responsibilities
Government Relations: work with the VMware Head of Government Relations EMEA and the Government Relations team and consultants to develop a strategy to best position VMware in the marketplace
France and EU Policy and Government Relations Strategy Development: worth with a diverse set of VMware stakeholders to develop and lead VMware government relations efforts in cybersecurity and IT policy in French and EU government and member states
Policy Advocacy: advocate on all levels of French, EU, member state where required, and local governments
Collaboration: collaborate with Head of GR EMEA, internal VMware government relations and sales teams, manage EMEA consultants, and work with trade associations and other memberships and influencers on strategy and policy
Duties include, but are not limited to:
Lead VMware's government relations activities in France, assist the Head of Government Relations EMEA in activities in Brussels and EMEA, with special focus on enabling VMware core business including public sector sales/procurement activities
Enable the VMware France and EMEA public sector sales team
Maintain the highest integrity and ethical standards
Develop and implementation of a successful government relations engagement strategy, and coordinate with business stakeholders
Set and accomplish, with the input of EMEA colleagues, aggressive government relations goals and establish positive relationships with business stakeholders in France and in Brussels
Assist in managing outside consultants and trade association staff
Help enable VMware's compliance with all relevant regulations and requirements in France and in Brussels
Develop key relationships with elected officials and policy experts, internal public sector sales team, trade association staff, and customer stakeholders
Set and accomplish aggressive government relations goals and establish positive relationships with business stakeholders
Assist in managing outside consultants and trade association staff
Help enable VMware's compliance with all relevant regulations and requirements
Identify key decision-makers and influencers with government and promote corporate positions with those audiences both in person and in writing
Produce targeted supporting materials such as correspondence, briefing notes, submissions and presentations in support of issues, proposed legislation, projects or to enhance VMware's reputation
Coordinate meetings with government and elected officials
Aid in negotiation and coordination with key Southeast Asian business partners
Make presentations to government officials, and coordinate and host site tours for government officials from key ministries
Monitor emerging public policy, legislative, regulatory and political issues that could impact the organization and work with appropriate internal and external stakeholders to proactively develop or recommend actions
Draft and coordinate the approval of correspondence, presentations and formal policy submissions to government officials (elected and non-elected)
Contribute to the development and maintenance of a corporate government relations database containing all current and relevant issues and contacts
Successfully advocate for policy which enables our business, our employees, and our customers
Maintain the highest integrity and ethical standards
Other duties and special projects as assigned
Job Requirements

8-12 years of relevant experience
Extensive, first-hand knowledge of French and EU government and policy process surrounding IT issues
Direct knowledge of government agency and ministry structure and functions
Experience in successful government engagement on both policy and procurement
Excellent communication skills – both written and oral
Fluency in French and English; other languages a plus
Ability to think and act both strategically and creatively
Passionate about government service and the role of government in society
Self-starter and team player who can set aggressive and achievable goals
Ability to take complicated technical concepts and relate them to effective policy work
Evidence of high-level, measured achievement, in agency, corporate, government and/or NGO context
While the role is located in Paris, France you will undertake frequent travel to Brussels and other EMEA countries
Relevant university degree required; Advanced degree preferred

Location
Paris, France

今すぐ応募する
保存した求人情報
保存された求人情報はありません。
最近参照した求人情報
参照した求人情報はありません。