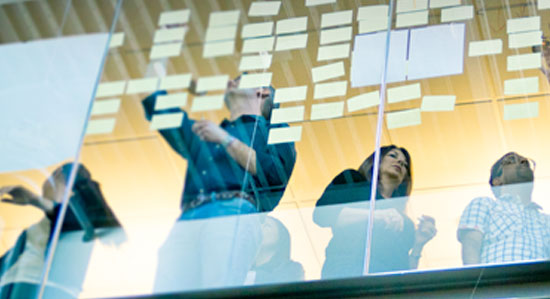 積極性を持ち、驚きと刺激をもたらす人材を 求めています
Careers in Client Support
Client Support
Sr. Business Analyst – RPA, BTA Finance Solutions
今すぐ応募する
採用情報 ID R1905678
掲載日 Aug. 12, 2019
Company Description:
VMware is the leader in virtualization and cloud infrastructure solutions that enable our more than 500,000 customers to thrive in the Cloud Era by simplifying, automating and transforming the way they build, deliver and consume Information Technologies. Our team of 18,000+ people working in 120+ locations worldwide is committed to building an environment where great people want to work long-term by living our values of execution, passion, innovation, customers and community. If you are ready to accelerate and innovate, join us as we challenge constraints and problem-solve for tomorrow today. 
Role Description:
The VMware Business Transformation and Automation (BTA) Finance Solutions Team (BTA-FSO) is a focused group that implement and manage finance solutions and processes. The company has introduced and implementing in a big way the Robotic Process Automation (RPA). The BTA-FSO Team supports RPA initiatives in Finance Space across different tracks viz. R2R, P2P, I2C and others. This specific role is to work closely with RPA team and network with BTA-SMEs, business users, IT, and other stake holders in respect of business process review and analysis, process improvement, requirements gathering, documents preparation, reporting, etc.
Responsibilities:
Assist and conduct requirement workshops and other requirement-gathering sessions with various business units
Document and present the results from requirement workshops and requirement-gathering sessions
Assist and conduct business process flows and analysis and explore areas for betterment
Data reconciliations and analytic skills
Able to identify business requirements, gaps, design, and testing issues are properly communicated between the stakeholders
Able to explore the fit-gap analysis for RPA
Prepare Business Requirements Document (BRD) for automation
Participates in end to end implementation planning including project management, issue management, communication and change management
Writing and reviewing QA and UAT test scripts. Managing UAT with end users including coordination and user acceptance signoff
Preparation of user documentation and training documentation as necessary. Leverage Finance business knowledge and expertise to drive business process.
Qualifications:
Prior hands-on Business Analyst or Business Systems Analyst experience
Knowledge on Robotic Process Automation (RPA), tools, methods and practices
Must have experience working on implementing automation projects
Must have detailed functional knowledge of finance processes and tools, Database systems, HANA models and SQL is preferred
Previous experience working as an analyst on supporting RPA projects
Must have exceptional written and verbal communication skills
Must have experience presenting to senior management
Project Management experience highly desired
2+ years of experience in Business applications / Finance applications.
4-year degree in Information Management, MIS, CPA, MBA in Accounting/Finance or related field
Certificate/Diploma in Robotic Process Automation (RPA) technology
Certification in any finance applications development or reporting application is preferred
今すぐ応募する