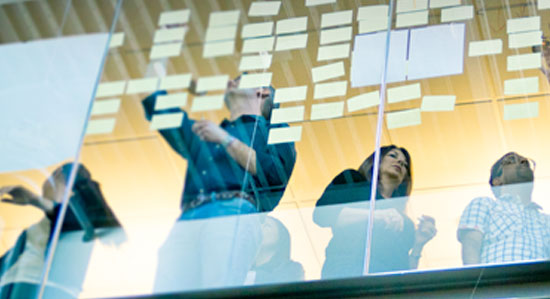 積極性を持ち、驚きと刺激をもたらす人材を 求めています
Careers in Client Support
Client Support
Queue Manager - VeloCloud Team
今すぐ応募する
採用情報 ID R1912586
掲載日 Sep. 10, 2019
The Duty Manager/ Queue Manager role is an important and challenging role that will focus on organizational and operational efficiencies for the Global Support Services VeloCloud team.  This person will work in conjunction with the VeloCloud Management team to oversee and drive day to day activities and operations within the team.  The ideal candidate should possess a mix of technical, program management and communication skills, as this role involves managing many aspects of the business.  Since there are a lot of moving parts, you must have great organizational and prioritization skills, as well as the ability to multitask.
VMware SD-WAN by VeloCloud enables enterprises to securely support application growth, network agility, and simplified branch and end-point implementations while delivering high-performance, reliable access to cloud services, private data centers and SaaS-based enterprise applications. With VMware SD-WAN by VeloCloud, service providers can increase revenue and service innovation by delivering elastic transport, performance for cloud applications and a software-defined edge that can orchestrate multiple services to meet customer needs.
 Global Support Services Technical Engineers support over 250,000 companies running VMware products across three technology layers in over 100 different countries. They support the entire suite of VMware products for global customers and partners, interfacing with them via the phone, email, and web. They resolve customer technical issues through diligent research, reproduction, and troubleshooting utilizing a wide range of skills including virtualization administration, system administration, and software development.
Roles / responsibilities :
Monitor Phone Queues and engineer Adherence
Case hand-off between regions
Commit Monitors for SR "First response due date"
Monitor last touch
Monitor Engineer backlog
Monitor scheduled activities for the day
Regular communication with the Mangers is paramount.
Assertive and influencing skills to ensure requests get priority.
A willingness to talk directly with customers at any time if appropriate.
Case Documentation and Quality
Day to day operation during the weekend 
Ensure that call backs and abandon calls are assigned for processing.
Working with the CSR's by taking their calls (escalations) and working to the best possible solution with them. 
Assisting and co-ordinating SR re-assignments with managers
Skills Required :
• Excellent written and verbal communication skills
• An open and assertive communication style
• Outstanding customer service skills
• Ability to independently multitasking and prioritize multiple responsibilities.
• Strong decisions making skills in a fast-paced environment
• Able to think creatively to solve business problems
• Ability to foster open communication between multiple groups (especially between Customer Service and Technical Support)
• Work closely with global peers to facilitate excellent customer experiences in VMware's best-in-class support organization

Technical Knowledge Required:

• Proficient in Microsoft Office applications (Word, Excel, Powerpoint, Outlook)
• Knowledge of TSE scheduling and workforce management concepts
• Experience with CRM applications (especially Salesforce.com)
今すぐ応募する