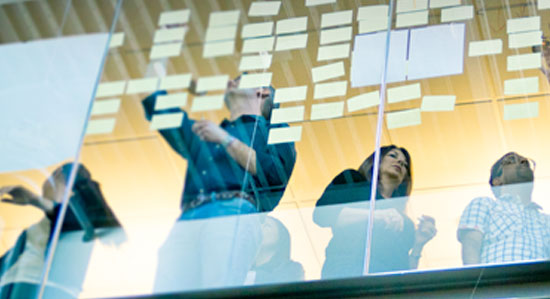 積極性を持ち、驚きと刺激をもたらす人材を 求めています
Careers in Business Strategy and Operations
Business Strategy and Operations
Lead Business Analyst - Enterprise Data & Analytics
今すぐ応募する
採用情報 ID R1903686
掲載日 Mar. 18, 2019
Lead Analyst should have data analysis skills and hands-on experience on BI/Visualization tools and concepts. Candidate should also have relevant experience working as a BI Analyst across the end to end BI Project lifecycle; including, but not limited to the following: requirement gathering, KPI and metrics definition, dashboard and report design, partnering with IT to design and review technical solutions, conduct user acceptance testing (UAT), and drive adoption of BI deliverables/reports.
This person will be part of a larger Business Intelligence & Advanced Analytics Team; as such, s/he will support stakeholders across different business processes, BI applications and reports, facilitate ad-hoc analysis, and/or any project activities related to BI tracks.
Key Responsibilities:
Drive BI strategy, solution definition and execution for projects.
Responsible for project planning, work product quality, project execution and project reviews.
Become a subject matter expert on internal BI and reporting solutions.
Become an advocate for BI usage and support user enablement and adoption.
Develop in-depth business requirements for large projects -across a variety of business functions in all size projects.
Manage stakeholder engagement with business teams to help define / refine / drive the BI strategy.
Drive data analysis – identifying trends and key drivers of metrics.
Demonstrate expertise on business processes, life-cycles, and data drivers.
Drive testing activities on new solutions introduced into production.
Drive input to BI development team on requirements and enhancements to existing data sets and reporting technologies.
Collaborate on the definition of KPIs and metrics to monitor and run the business.
Lead reporting projects, taking ownership of successful completion for end to end lifecycle for large company wide projects.
Plan and execute  communication, training, and documentation to enable successful user adoption.
Drive proof-of-concepts, BI tool evaluations, and data analytic activities.
Guide and mentor other Business Analysts in the team.
Demonstrate innovation & thought leadership toward enhancing business value, process improvements and customer impact.
Skills and Experience:
Minimum of  9 - 12  years' experience in business analysis, requirements development, and implementation of Business Intelligence solutions.
Direct engagement with business stakeholders and other project team members
Technical knowledge and experience working with industry leading BI tools such as SAP-BO, Tableau, or any other similar tool
Proficiency on standard SQL is a must (PostgreSQL or SAP-HANA highly desirable)
Prioritize, define, and execute ad-hoc reports and data analysis as needed
Business process knowledge in CRM and Sales Management
Understanding of the primary business functions in a software organization, such as Sales, Professional Services, Renewals, Customer Advocacy, and the implementation of Business Intelligence solutions for these areas.
Leadership skills working with distributed teams, at all levels of the organization without direct management oversight.
Experience working in virtual environments.
Excellent upstream and downstream communication skills, ability to communicate complex ideas verbally and through documentation
Ability to handle multiple projects task simultaneously with meticulous attention to detail
Strong negotiation skills, leadership, team-building and mentoring skills.
Resilient and flexible, comfortable with ambiguity, and adaptable to fast-changing environment/objectives.
Collaborate with and manage expectations of stakeholders across multiple functions.
Demonstrated strategic thinking ability
今すぐ応募する
保存した求人情報
保存された求人情報はありません。
最近参照した求人情報
参照した求人情報はありません。