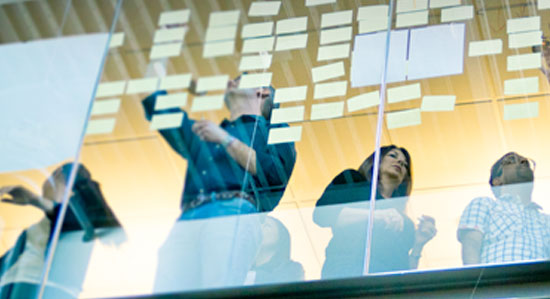 積極性を持ち、驚きと刺激をもたらす人材を 求めています
Senior Associate Corporate Counsel Dubai
今すぐ応募する
採用情報 ID R186888
掲載日 Jul. 13, 2018
About our Legal Team:
Members of the legal team at VMware advise upon legal matters arising within a sophisticated and competitive business context. The work of the VMware legal team contributes to the success of the Company and the personal development of our legal team members. The legal team practices a collaborative, creative, results-oriented approach. The collegial and collaborative work environment leads to rewarding professional relationships for team members. Our legal team members also have the opportunity to work with and advise Company executives, who share a high-level of intellect, confidence and professionalism. Legal team members handle, prioritize and follow through on numerous projects simultaneously.  This provides excellent opportunities to learn the many aspects of the business and a great opportunity to work on a wide breadth of interesting and challenging matters with other highly motivated, top-performing professionals, at a fun, dynamic and fast-paced company - VMware, Inc.
Role:                Senior Associate Corporate Counsel Dubai – World Wide Sales Legal Team
Location:          VMware's offices, Dubai, UAE
Reporting to:    Senior Manager & Senior Corporate Counsel Southern EMEA region
Job Summary: 
As a result of VMware's continued expansion, we have an opening for a new attorney role in Dubai.  We are looking for a talented, self-motivated, and proactive lawyer, who can add measurable business impact by acting as a trusted advisor to VMware's business teams in the Southern EMEA region with a particular focus on Middle East, Turkey and North Africa ("METNA").The person will be based in VMware's offices in Dubai (UAE), and report to the Senior Manager & Senior Corporate Counsel for VMware's Southern EMEA region. The primary job responsibility is to provide practical and innovative legal advice on a broad range of commercial and compliance matters to internal business clients.  As a member of the wider EMEA Legal team, this person will also have the opportunity to be involved in legal projects and longer-term department strategies for the EMEA region.
Responsibilities:
Provide support to internal Deal Management Teams to draft, review and negotiate a broad range of complex commercial agreements with our customers, including software license, cloud computing, and professional services contracts, as well as agreements with VMware's strategic partners in the region. 
Acting as a trusted advisor to the METNA business teams and provide ongoing counsel while bringing ideas that help define broader business strategy and direction.
Collaborate and partner effectively with internal business clients to advise on a wide range of legal topics including applicable local legislation. Provide interpretation of terms and conditions and make practical and pragmatic recommendations based on a risk analysis, ensuring adherence to company policies including revenue recognition.
Act as a fiduciary for the company. Work in collaboration with the Ethics & Compliance function to emphasize and foster a culture of integrity and compliance.  Identify and drive awareness around changes to the legislative and regulatory landscape that may have an impact on VMware's local operations, including developing and delivering training to in-house business clients. 
Assist with managing corporate and company law matters in the region.  
Take responsibility for projects initiated by both the legal department and the VMware business as appropriate.  
Build, strengthen and assist with managing relationships with outside counsel in the region.  
Job requirements: 
A qualified lawyer under one of the European countries, US or other equivalent jurisdiction in which VMware operates, with a master or equivalent in IT or business law and licensed to practice as lawyer in UAE.
Minimum of 5 years PQE in the Technology sector, either with a US software/IT company, or in a law firm with competence in supporting US software or IT companies. We will consider the applications of candidates who fall outside of this PQE range but who have the relevant experience. An in-depth understanding of relevant legislation and its application to VMware's business is also essential.  
Demonstrable experience in commercial law, experience in reviewing, drafting, managing and negotiating a wide variety of international commercial contracts in the IT sector in English, with an emphasis on software licensing and professional services agreements. 
A knowledge or experience in privacy and cybersecurity matters would be considered an asset.
Negotiator with strong influencing skills who focuses on client satisfaction and can plan, manage and conduct negotiations on a non-confrontational win-win basis.
Problem solver with ability to quickly and concisely analyze legal issues and help to develop innovative solutions that achieve a successful commercial outcome whilst protecting the company from risk.
Strong business acumen and a familiarity with GAAP rules and revenue recognition issues.
Excellent oral and written communication and interpersonal skills, with the ability and desire to collaborate in a high energy and innovative legal team.
Self-starter with ability to work independently, juggle multiple priorities, and meet deadlines in a fast-paced high-growth environment.  Ability to focus and drive projects from the start through to conclusion.
Highest degree of personal and professional integrity and ethics.
Fluency in English and Arabic is essential and an advanced knowledge of Spanish language (comparable to DELE level C-1) is highly desired.
Before you join, VMware will require you to go through a pre-employment screening process. This means that we will want to verify your details and the information you have given us to ensure your suitability for a certain role considering its nature, seniority and other relevant factors.
今すぐ応募する
保存した求人情報
保存された求人情報はありません。
最近参照した求人情報
参照した求人情報はありません。