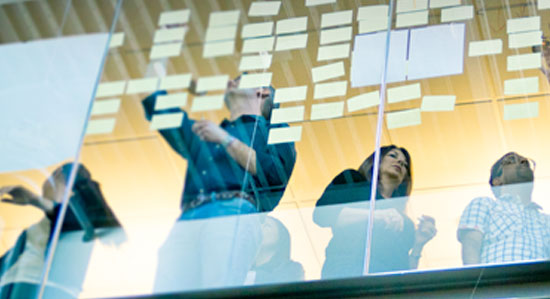 積極性を持ち、驚きと刺激をもたらす人材を 求めています
Careers in Engineering and Technology
Engineering and Technology
Software Engineer
今すぐ応募する
採用情報 ID R1915004
掲載日 Nov. 14, 2019
Business Summary
It is clear that customers are responding enthusiastically to VMware's Cross-Cloud strategy and the Cloud Automation Business Unit (CMBU) has a central role to play as we deliver a consistent operating environment across clouds. Our team is rapidly innovating for on-premises products like vRealize Automation while simultaneously building out hosted Cross-Cloud services that enable automated provisioning and lifecycle management of infrastructure, application and custom services. If you are ready to accelerate, innovate, and lead, join us as we challenge constraints and problem solve for tomorrow today.
Job Role and Responsibility
The VMware Cloud Automation team is looking for a talented Software Engineer to help drive the evolution of our next-generation Cloud Management Platform.
Are you passionate about crafting clean, maintainable code and building high-quality software? Do you have a strong technical background and experience developing SaaS applications? Do you enjoy working with state-of-the art technologies, programming languages, and open source frameworks? Can you multi-task effectively and meet bold delivery targets?
If so, you'll be a welcome addition to the Cloud Management team here in Burlington. You will tackle interesting engineering challenges and solve meaningful problems while developing new cloud-scale products positioned to guide our customers toward the future of computing. You'll work primarily with Java and JavaScript to construct highly-performant backend microservices, awesome web-based user interfaces, and robust RESTful APIs that will bring our cross-cloud architectural vision to life. Your skills and interests will help determine your exact areas of focus.
In this role you will:
Design, develop, and improve features for VMware's established and emerging cloud management products
Engage with architects and senior technical leads to create and enhance complex software components
Solve technical challenges related to large data set manipulation, high-performance systems, complex cloud infrastructure models, and application topologies
Build microservices for distributed applications and develop a keen understanding of cloud architectures
Create clean user interfaces using the most recent UI technologies and standards
Initiate improvements to our products, tools, and processes by taking into account the global goals of the company
Collaborate with engineers around the globe using Agile methodologies
Demonstrate commitment to product quality and improved customer experience
Feed a culture of creativity and excellence through technical innovations, attention to detail, and professionalism
Required Skills
Deep understanding of core computer science fundamentals such as algorithms, data structures, operating systems, distributed systems, and multi-threaded programming
Excellent command of at least one programming language such as Java (preferred), C#, C/C++, etc.
Experience writing unit, integration and automation tests for features under development
Flexibility in learning new programming languages, frameworks, and tools
Familiarity working in a continuous integration/continuous delivery (CI/CD) environment
Outstanding organizational, writing, and time management skills
Ability to effectively work one one's own, within a local team, and as part of a large, geographically-distributed team
Preferred Skills
B.S. or M.S. in Computer Science
Exposure to cloud architectures and microservices
Hands-on experience with cloud platforms like AWS, Azure, and GCP
Strong knowledge of Linux systems
Prior experience working with Agile methodologies
Familiarity with front-end web technologies like HTML5, JavaScript, and CSS
Our Offer
Opportunity to deal with tough problems alongside an elite engineering team
Attractive compensation package with competitive salary, flexible bonus scheme, and long-term incentives
Individual career growth enhanced by learning and development programs, objective performance assessment, and the opportunity to work with international teams on various projects
Healthy work environment with company-sponsored medical, dental, and vision insurance as well as a gym reimbursement plan
Work-life balance cultivated by a generous vacation policy, workday flexibility, and regular team-building events and celebrations
A remarkable corporate culture emphasizing VMware's EPIC2 values: Execution, Passion, Integrity, Customers, and Community
今すぐ応募する