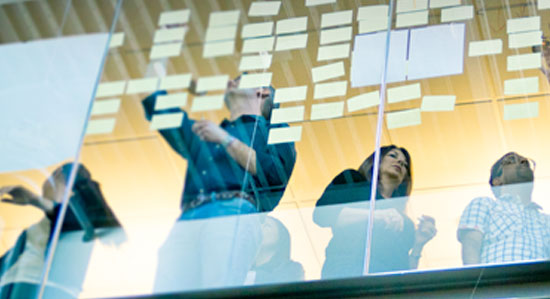 積極性を持ち、驚きと刺激をもたらす人材を 求めています
Careers in Client Support
Client Support
Technical Support Engineer - VSAN - DELL/EMC CCOE
今すぐ応募する
採用情報 ID R1910121
掲載日 Jun. 28, 2019
Technical Support Engineer – DELL/EMC CCOE
VMware Overview
VMware (NYSE: VMW) is the global leader in virtualization and cloud infrastructure, two areas that consistently rank as top priorities among CIOs. VMware delivers award-winning, customer-proven solutions that accelerate IT by reducing complexity and enabling more flexible, agile service delivery. Our solutions help organizations of all sizes, lower costs, increase business agility and ensure freedom of choice. We are searching for people who are ready to accelerate, innovate and lead to join our team of more than 13,000 employees in 40+ locations worldwide working to develop innovative solutions that deliver the future of IT through cloud computing. Having the audacity to challenge constraints and problem-solve for tomorrow starts today, and it starts with you. Learn more at www.vmware.com/careers.
GSS Overview
The VMware Global Support Services (GSS) team supports over 250,000 companies running VMware servers in over 100 different countries. GSS provides time-zone optimized coverage throughout five support centers globally. The GSS team supports the entire suite of VMware products for global customers and partners and participates in developing new products and new versions of current products. GSS team members also participate in product delivery strategy, product documentation, discussion forums with customers, and expert documents publishing. A commitment to excellence and customer advocacy pervades the GSS team, and the work environment fosters intellectual stimulation through exchanges with internal and external customers. The VMware GSS team members are the "best of the best" supporting business-critical applications in a virtual infrastructure.
What's in it for you?
VMware brings together a phenomenal group of people. This includes a world-class development organization with unparalleled expertise in the system software space. The entire VMware team has created a unique business environment - one of energy, creativity, and collaboration. The atmosphere is fun, casual, and inviting, in keeping with VMware's roots as a successful entrepreneurial start up.
Job Description
Engineers support over 250,000 companies running VMware servers in over 100 different countries. They support the entire suite of VMware products for global customers and partners, interfacing with them via the phone, email, and web. They resolve customer technical issues through diligent research, reproduction and troubleshooting by utilizing system administration, networking and storage skills. Managers of Technical Support are responsible for managing highly skilled technical support teams. They work closely with the Senior Management team, Engineering, Sales, and Product Marketing teams to ensure that VMware is delivering overall superior service and support to our customers.
Looking to expand your product support skills into the solutions support space? Join VMware's Collaboration Center of Excellence! This team is accountable for supporting some of our critical solutions for both end customers and partners; a global, multi-skilled team paving the way for how we evolve the support business in the solutions space. Up for the challenge? Read on for the details.
As a Technical Support Engineer, you will provide heightened support some of our most strategic partners and end customers leveraging our solutions. You'll need to be savvy at isolating, diagnosing, reproducing and fixing complex technical issues that could span multiple product components.
To be successful in this role, being a motivated self-starter is a must! Strong customer focused skills and a customer focused approach should guide everything you do as you solve complex technical challenges.
Responsibilities
· Respond to customer inquiries, primarily by telephone and e-mail
· Work flexible schedules, which may include evenings, weekends or holidays
· Resolve customer technical issues through diligent research, reproduction, and troubleshooting
· Work directly with other technical support staff, quality assurance, engineering, sales, marketing, operations, and administration to resolve problems
· Document all technical inquiries, develop and review content for knowledgebase
· Help test alpha and beta products
Requirements
· Experience with Advance PC Hardware Setup
· Good understanding of Server PC Architecture.
· Strong networking knowledge, including experience with OpenStack.
· Experience resolving system crashes and hardware related issues.
· Experience with trouble-shooting hardware related issues.
· Excellent knowledge of Operating Systems including (Windows, Linux, Unix Solaris or FreeBSD, Novell Netware)
· Experience in providing Linux/UNIX and Windows technical support to customers.
· Experience Troubleshooting 3rd party application integration.
· Experience Performance troubleshooting.
· Minimum of 2-3 years experience in software and hardware combined
· Working knowledge of Microsoft (Windows Server 2003, Windows 2000, Windows NT, Windows 98, 95, and 3.1; MS DOS), plus x86 platforms, devices, and networking
· Basic understanding of TCP/IP networking stack
· Experience in an enterprise LAN/WAN environment
· Experience with Windows and Linux Networking
· Experience with administering 802.1q
· Experience trouble-shooting Firewall technology (Pix, CheckPoint)
· Ability to look at and analyze network traces. (ethereal, wireshark, tcpdump)
· Experience working within an Enterprise IT Support environment.
· Excellent interpersonal skills
· Case/Customer Management skills
· Standard hours of operation in the Broomfield center are Monday – Friday 10 am – 7 pm.
- Weekend coverage or oncall may be required
· B.S. in Computer Science, Electrical Engineering, Math, or equivalent work experience
Highly Preferred Skills
· Experience in System Operations or Infrastructure support teams
· Experience with ESX Server and/or Virtual Center and/or other VMware products
· Experience with Cisco or Network hardware manufactured products
· Experience with Server Hardware (Dell, VxRail, HP, IBM, etc)
· Experience with switch and routing protocols (CCNA)
· Experience with scripting and programming (C, C++, Perl, Python and Intel Assembly)
· Basic understanding of TCP/IP networking stack
· Experience in an enterprise LAN/WAN environment
· Experience with Windows and Linux Networking
· Ability to look at and analyze network traces. (ethereal, wireshark, tcpdump)
· Background in System Administration
今すぐ応募する