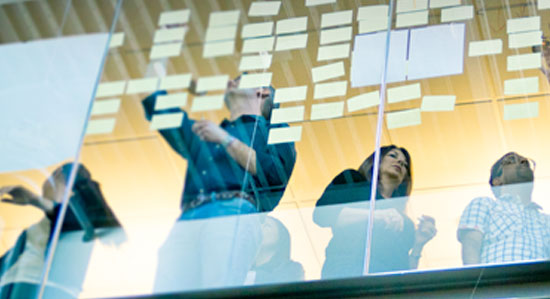 積極性を持ち、驚きと刺激をもたらす人材を 求めています
Careers in Client Support
Client Support
Technical Support Engineer (vRealize)
今すぐ応募する
採用情報 ID R1911931
掲載日 Aug. 19, 2019
VMware's vRealize Operations product has been rapidly growing and we need additional, talented individuals to meet our customer's dynamic support needs. The vRealize product line is an enterprise-ready, cloud management suite that delivers the industry's most complete solution for managing a heterogeneous, hybrid cloud. This is your chance to be a part of an institution that has positioned itself as an industry leader.
The Technical Support Engineer is expected to be highly proficient with troubleshooting VMware's operations products. The ability to research problems and find solutions to wide variety of problems is paramount. The Technical Support Engineer should be able to quickly isolate technical problems in complex environments often spanning a large number of VMware and non-VMware solutions.
Is your passion with customers? Are you up for a challenging yet rewarding career?
Your duties include the following:
Action all customer inquiries, primarily by telephone and e-mail
Work flexible schedules, which may include evenings, weekends or holidays
Resolve customer technical issues through industrious research, reproduction, and troubleshooting
Ability to act in an effective and professional manner during moments of high stress
Work directly with other technical support staff, quality assurance, engineering, sales, marketing, operations, and administration to resolve problems
Document and manage all technical inquiries, develop and review content for knowledgebase
Craft and handle knowledge base content including problem solutions, best practices, and informational articles.
Deliver a consistent, positive customer experience
Represent VMware, its shareholders, and its partners in only the most professional manner
Technical Support Engineer required skills sets:
Experience in providing Windows and Linux/UNIX technical support to customers
Manage, research, and resolve issues relating to VMware Automation Products including basic isolation of issues located in related third-party products
Experience in performance troubleshooting
Experience in Microsoft Active Directory
Superb communication (both oral and written), interpersonal, and customer service skills are a requirement
Aptitude to drive complex application issues to resolution
Familiarity with a variety of enterprise management tools and software
Extensive enterprise level administration and support experience with all of Windows server operating systems, and workstation operating systems in large enterprise environments (thousands of systems)
Experience with troubleshooting network connectivity
Knowledge with Kerberos/Radius, Single Sign-On, and/or vIDM
Experience with database related technology and administration (Postgres, SQL Server, Oracle, DB2, etc)
Experience with Cassandra, Java Runtime Environments, vAPP Configurations, REST API
Experience with vRealize Operations or other monitoring software
Experience with Server Management Software
Experience with firewalls and security related issues
Experience with SSL certificates
Strong dedication to setting goals and achieving results
Minimum of 2-3 years' experience in software support
Bachelor's Degree in Computer Science or equivalent experience
VCP, MCSE, MCDBA, and/or various UNIX certifications are a plus.

This job opportunity is not eligible for employment-based immigration sponsorship by VMware
今すぐ応募する