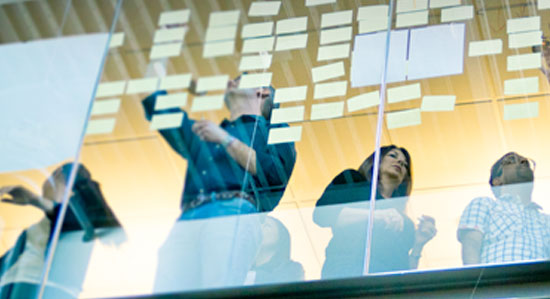 積極性を持ち、驚きと刺激をもたらす人材を 求めています
Careers in Business Strategy and Operations
Business Strategy and Operations
New Graduate, Global Services
今すぐ応募する
採用情報 ID R1908729
掲載日 Nov. 06, 2019
VMware Customer
Locations: Cork Ireland, Broomfield Colorado
Start Date: 2020
Business Summary:
VMware is a global leader in cloud infrastructure and business mobility. VMware accelerates customers' digital transformation journey by enabling enterprises to master a software-defined approach to business and IT. With VMware solutions, organizations are building extraordinary experiences by mobilizing everything. Our customers are responding faster to opportunities with modern data and apps hosted across hybrid clouds, and safeguarding customer trust with a defense-in-depth approach to cybersecurity.
The Customer Intelligence team's goal is to leverage customer data to identify actionable insights for stakeholders to drive adoption and consumption of VMware products, solutions and cloud delivered services. As VMware shifts to SaaS, there is an opportunity to analyze and package our current Customer Intelligence assets in a meaningful manner to drive adoption and customer value realization. This role also requires close collaboration with Business Unit's going to market with new products, the data sciences teams, and other technical teams to enable relevant business insights.
We offer unparalleled growth and development opportunities for our team members. We believe that technology is essential for driving human progress, and we're committed to providing that technology to people and organizations everywhere, so they can transform the way they work and live.
What is in it for you?
You'll be a key member of the VMware team that has built a rare business environment -- one of energy, creativity, collegiality and collaboration

You will join an atmosphere that is fun, casual and inviting. In keeping with VMware's roots as a successful entrepreneurial, start up.

You will experience an initial multi-week formal training to prepare you for your role (ours is a continuous learning organization where initiative, drive and passion, for progression are nurtured and rewarded.)
Job Role and Responsibilities:
In this role, you will have the opportunity to work across VMware teams including business unit's and field facing teams (Sales, Systems Engineers, Professional Services, etc.) to deliver data and actionable insights that help them achieve their business goals.
While in this role, you will have the opportunity to:
Be a thought leader in helping Sr. Leadership across VMware leverage customer data and insights to drive Company and Customer priorities

Learn the customer experience journey and the end-to-end product adoption lifecycle, along with the key metrics and terminology used within them

Gain an understanding of the Customer Intelligence Platform (CI Platform) and how stakeholder's can leverage it to achieve their business outcomes

Understand the data sources used at VMware and their purpose
·Closely collaborate with our Enterprise Data and Analytics (data sciences) team to
·Develop predictive models to increase customer intimacy
·Establish single source of truth for various products and cloud delivered services
·Identify actionable business insights that drive customer adoption / outcomes
Develop Customer Health Scores that leverage predictive analytics to identify customers at risk with prescribed calls to action

Learn how our Customer Success platform (Gainsight) captures customer activity, business outcomes, and use cases to proactively manage customers and help them realize value from their investment in VMware products and Cloud Delivered Services
Requirements:
·Pursuing a bachelor's degree in Computer Science, Business Administration, Business Management, or relevant field of study
·Strong interpersonal skills, including good communication with the ability to articulate ideas in a precise and concise manner
·Excellent organizational skills and attention to detail
Fluent English is mandatory
Preferred Skills:
·Experience with O365 suite of applications specifically PowerPoint and Excel
·Working knowledge of Tableau, Dashboarding and business analytic tools
·Ability to work across teams
·Ability to think creatively, take ownership of tasks and adapt to changing business requirements
·Motivated self-learner with the passion and follow through to acquire new skills
·Work well in a global virtual environment that is fast-paced and constantly changing
Before you join, VMware will require you to go through a pre-employment screening process. This means that we will want to verify your details and the information you have given us to ensure your suitability for a certain role.We are an equal opportunity employer and value diversity and inclusion at our company. We do not discriminate on the basis of race, religion, colour, national origin, gender, sexual orientation, age, marital status, veteran status, or disability status.
今すぐ応募する