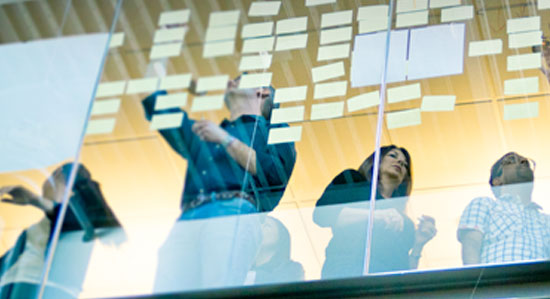 積極性を持ち、驚きと刺激をもたらす人材を 求めています
HRIS Systems Analyst – Workday Benefits
今すぐ応募する
採用情報 ID R1908139-3
掲載日 Jul. 16, 2019
Business Summary
The global HR Information Systems (HRIS) team is a creative community of people brought together to enable VMware people processes through engaging, collaborative, leading edge systems solutions that are simple, drive integrity, and empower customers to make informed business decisions. 
Job Role and Responsibility
The Systems Analyst will be a member of the HRIS team, partnering with the Senior Manager for Compensation and Benefits Systems to provide advanced systems and process support for Workday Benefits for the United States.  This is an opportunity to proactively contribute to the direction and standards of Workday Benefits configuration, as well as engaging locally and internationally with a driven and talented team.  Your role will include the following responsibilities:
Meet regularly with stakeholders to establish upcoming benefit projects and tasks, understand business requirements, identify areas of improvement and discuss Workday's roadmap in these areas.
Collaborate with stakeholders to develop an annual benefits project calendar; including cyclical programs such as Open Enrollment and ACA Reporting.
Participate in Workday update processes including reviewing functional enhancements regarding Benefits functionality, Cloud Connect/custom integrations, or benefits-related reports & dashboards.
Work with the Benefits team on deployment of annual Open Enrollment window and corresponding technical activities and support.
Engage as needed with 3rd party Benefits vendors to gather technical/configuration requirements and oversee development, testing and deployment activities.
Assist team members in HRIS Production Support with advanced troubleshooting & technical support for Workday Benefits, including processes impacting the new hire experience, open enrollment, life event changes, etc.
Provide support to Benefits Team in their management of any/all benefits processes via use of Workday Dashboards, Reports, etc.
In collaboration with the Benefits team, recommend, implement and document internal processes and audit procedures to ensure data integrity.
Participate in Workday Benefits product development by researching Workday Community, posting Brainstorms, joining User Groups, collaborating in forums, etc.
Participate in other HRIS project teams for systems implementations or upgrades as needed.
Required Skills:
Previous HRIS experience using Workday.
Proven Workday US Benefits experience including configuration of plans, groups, eligibility rules, evidence of insurability, passive events, business processes, notifications, open enrollment, ACA, etc.
Demonstrated knowledge in Benefits including standard benefit offerings, typical eligibility requirements and enrollment processes, life events, legal & regulatory requirements, reporting, etc.
Demonstrated critical thinking and analytical skills are required; ability to apply systems knowledge to troubleshoot and analyze new issues is critical.
Ability to manage change effectively always mindful of technology, business processes, and systems implications.
Must exhibit strong security and confidentiality practices.
Preferred Skills
Experience with Payroll files, reports and integrations.
Good understanding of HR, Payroll, Finance and IT business processes as well as intra and inter-departmental functions and interdependencies.
Bachelor's Degree in Business, Information Systems or related discipline desirable.
To be Successful in this Role you will need the following Competencies:
Building Work Relationships - Developing and using collaborative relationships to facilitate the accomplishment of work goals.  Using appropriate interpersonal styles to establish effective relationships; interacting with others in a way that promotes openness and trust and gives them confidence in one's intentions.
Communication - Clearly conveying information and ideas through a variety of media to individuals or groups in a manner that engages the audience and helps them understand and retain the message; delivering presentations suited to the characteristics and needs of the audience.
Managing Work - Effectively managing one's time to ensure that work is completed efficiently.  Identifying more critical and less critical activities and tasks; adjusting priorities when appropriate.
Issue Resolution - Responds quickly to address raised issues; generates mutually beneficial solutions or alternatives; gains customer agreement to proposed solutions; implementing service practices that meet needs.
Active Learning - Demonstrating real passion for new information, knowledge, and experiences; regularly seeking and capitalizing on learning opportunities; quickly assimilating and applying new information.
Passion for Results - Driving high standards for individual, team, and organizational accomplishment; tenaciously working to meet or exceed challenging goals; deriving satisfaction from goal achievement and continuous improvement.
今すぐ応募する