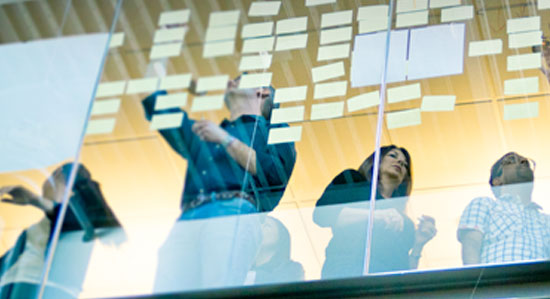 積極性を持ち、驚きと刺激をもたらす人材を 求めています
VCF Solution Engineer (Northern EMEA)
今すぐ応募する
採用情報 ID R1911504-3
掲載日 Aug. 06, 2019
VMware is the leader in virtualization and cloud infrastructure solutions that enable our more than 350,000 enterprise and SMB customers to thrive in the Cloud Era/ A pioneer in the use of virtualization and automation technologies, VMware simplifies IT complexity across the entire data center to the virtual workplace, empowering customers with solutions in the software-defined data center to hybrid cloud computing and the mobile workspace.
Our team of 20,000+ people working in 50+ locations worldwide is committed to building a community where great people want to work long term by living our values of passion, innovation, execution, collaboration, active learning and giving back. If you are ready to accelerate, innovate and lead, join us as we challenge constraints and problem solve for tomorrow today
VMware Cloud Foundation (VCF), a VMware offering in exponential growth mode, is a hybrid cloud platform to run modern workloads, from mission-critical workflows to containerized apps, in the private cloud, public cloud, and at the edge. VCF integrates compute, storage, networking, security, and cloud management services to provide a best hybrid cloud platform for all types of workloads. We have ambitious goals to expand VCF platform in a way that makes it simpler to run all modern workloads, which are distributed, hybrid, multi-cloud and elastic.  
We are looking for a Sr. Solution Engineer focusing on VMware Cloud Foundation to lead and accelerate our journey towards this vision in Northern EMEA.  
As a VCF Solution Engineer, you will collaborate very closely with the VMware VCF Sales Specialists and the VMware Account Teams to develop and drive full scale Software Defined Datacentre transformation opportunities. In your role, you will be customer facing, engaged in first calls, meetings, presentations, PoC's, documentation and demos. You will help accelerate the sales cycle, remove obstacles, and be the technical authority in the room. You will need to whiteboard, demo, present technical material, qualify, and quantify sales opportunities to different stakeholders within our customer's organisation, both technical and non-technical. You will have a wealth of experience with software solution design and pre-sales. This is a huge opportunity to make a massive positive impact to our customers, with storage virtualisation, as they continue the journey to software defined data centre and beyond.
Responsibilities:
Drive VCF full stack SDDC technical evaluation and validation conversations, onsite and remote, including product demonstrations and Proof of Concepts (PoCs) directly with customers or partners
Articulate domain and product positioning to both business and technical users
Identify all technical requirements to assure complete customer satisfaction through all stages of the sales process
Identify all technical issues of assigned accounts to assure complete customer satisfaction through all stages of the sales process
Establish and maintain strong relationships throughout the sales cycle
Mentoring and enabling Field and Channel in Northern EMEA.
Present VMware's vision, strategy, and product roadmaps to executives, technical management and technical engineers
 Maintain deep technical and business knowledge of compute virtualization, Software Defined Storage (SDS), and software defined network (SDN), industry directions, and trends
Maintain working knowledge of competitive solutions and architectures.
Maintain a full understanding of VMware's wider vision and how VCF fits into it
Sharing VCF technical knowledge in the VMware internal SE community
Work in close collaboration with Product Management, Product Marketing, etc...
Requirements:
Solid experience in Pre-sales, Technical Account Sales or IT Consulting
Expertise in architecting the storage side of virtualized solutions of enterprise scale
Experience in Cloud Management and Automation
Proven knowledge of SDN architectures and principles; knowledge of network virtualization, NFV, network and security services in modern data centers is a plus. Working knowledge of hypervisors, container engines, VM/container orchestration tools.
Knowledge in physical networking, including routing, switching, and transport protocols, datacenter networking, network automation, overlay networks and network security is meaningful to this role
Superb communication skills and personal skills with the ability to speak to audiences at all levels
Strong presentation skills and the ability to build and present high quality demonstrations to both technical and executive audiences
Strong customer-facing and relationship building skills
Effective in working both independently and in a team setting, especially in large matrixed organizations
Experience with enterprise applications, security, systems management and business continuity solutions is a plus
Strong IT-infrastructure technical skills including x86 server platforms, network architectures, routing, Linux operating system expertise, SAN/NAS storage technologies
Travel flexibility is a pre-requisite as there will be potential extensive travel, predicted at up to 50% depending on the business opportunities
Fluency in English is a pre-requisite
Preferred Skills:
Deep understanding of software architecture, software defined data center VMware Validated Designs (VVD), cloud-scale and micro/macro-services architectures.
Storage and Network Virtualization technologies, centralized networking, security management, Containerization stacks are all big pluses
Enthusiasm and committed to learn and work on the edge of creativity of software defined data centers and networking.
今すぐ応募する