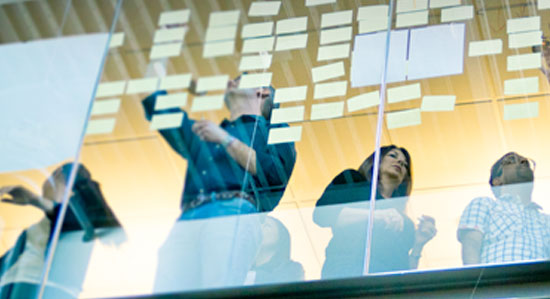 積極性を持ち、驚きと刺激をもたらす人材を 求めています
Turkey & NALE Distribution Account Manager- Istanbul
今すぐ応募する
採用情報 ID R1903690
掲載日 Mar. 27, 2019
Turkey and North Africa, Levant and Egypt (NALE) Regional Distribution Manager – Istanbul based
Job Description
The Partner sales team is aligned to the sales organization and is responsible for managing and growing our partner ecosystem. The Distribution Manager shares responsibility in driving revenue goals within the Geo. VMware has many types of partners: OEMs, VARs, Distributors, System Integrators, and Technology Partners etc. The Turkey & NALE Distribution Manager works to map VMware's sales executives to the distributor's accounts in order to accelerate and drive the sales process. The Turkey & NALE Distribution Manager will work with the assigned Distributors to enable them by facilitating and providing training, developing joint go to market strategies and creating marketing plans and events to achieve the assigned sales target. The Turkey & NALE Distribution Manager will work with all of VMware's Strategic Distributors across Turkey & NALE to ensure a plan is in place with each of them that addresses the key priorities for VMware and aligns these plans to these priorities.
Job Summary
As a Turkey & NALE Regional Distribution Account Manager you will be responsible for account managing and selling through some of the largest and most strategic Distributors in Middle East, Turkey and North Africa (METNA) region. You'll develop dynamic strategic relationships and dramatically increase the overall bookings.
The Turkey & NALE Distribution Manager will be responsible to ensure VMware is a priority on the local Distributors Go to Market Plans and focus is given to Strategic Products that require further Investment from our Distribution Partners. Key to this role is ensuring that our Distributors are fully aligned with the broader VMware Strategy in the region. This role will report to the Manager of Turkey and NALE Partner's team, and will also work very closely with the Regional Partner Business Managers in the related countries in order to help in setting the strategy and influencing channel programs and alignment to the METNA and EMEA distribution strategy.
The charter for the role is to develop the efficacy of the partnership; delivering revenue growth above the growth rate of the countries, and across multiple parts of the portfolio. You'll have to build a long-term strategic engagement with major distributors, become a trusted advisor and be able to affect investment decisions. An ability to get results through leading virtual teams and successfully orchestrating resources both internally and externally is essential.
Main Duties
·        Turkey & NALE Partner Management for key, multi-country Distribution  
·        Develop the Joint Business Plan and agree on goals and objectives consistent with corporate strategy.
·        Align sales, marketing, and enablement activities against these goals.
·        Define, execute and monitor business, marketing and enablement plans at Turkey and NALE level in line with METNA distribution strategy and support local execution
·        Meet and exceed Quarterly Distribution Sales Targets and partner goals, forecast all business through the Strategic Distributors.
·        Manage and grow Tier 2 distributor managed partner business.
·        Conduct regular Quarterly Business Reviews (QBRs) with the distributors in the region.
·        Build strategic relationships with senior decision makers and map them to VMware management. Act as the influencer and internal advocate.
·        Establish and grow VMware practices expertise within the Distributors (by country) to strengthen VMware marketplace defensibility strategy, programs & tracking 
·        In collaboration with Regional Partner Manager determine the objectives for the regions, establish feedback mechanisms, drive programs and track performance 
·        Support local distributors' sales teams by providing direction, coaching and guidance to the distributors' sales force on how to develop a set of focus resellers.
Proven, relevant experience required including:
·        Excellent written and verbal communication skills in Turkish and English are mandatory plus additional French is an advantage 
·        Good organizational skills.
·        Significant Field Experience and comfort level working with C-level executives with partners
·        Channel Sales and Strategic Partnership development in a multinational organization.
·        Able to operate in a complex matrix environment
·        Demonstrable innovation.
·        Creation and execution of partner plans and programs.
·        Solid analytical skills.
Familiarity with storage, mobility, networking, server and data center infrastructure is a plus
·        Executive presence and credibility.
·        Record of consistently meeting or exceeding assigned goals and targets.
·        Good attention to detail and reporting skills.
·        High level of social, communication and presentation skills.
·        Energy and passion.
·        Stable and consistent work history.
·        Should be able to travel to the countries in the assigned region as well as the UAE. 
Key Interfaces
·        Turkey and NALE Partner team manager
·        METNA Partner Organization Director
·        SEMEA Distribution Leader
·        Turkey and NALE Partner Business Managers
·        Country Managers for Turkey and NALE
·        Local Account Manager
·        Other Teams: Operations, Marketing, Enablement and Renewals.
今すぐ応募する
保存した求人情報
保存された求人情報はありません。
最近参照した求人情報
参照した求人情報はありません。