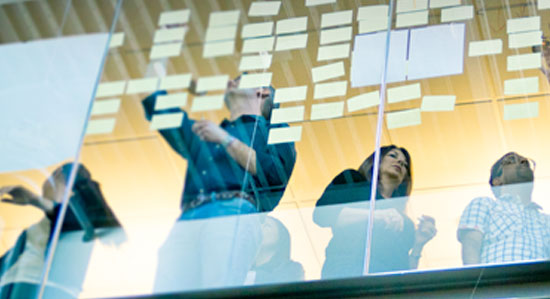 積極性を持ち、驚きと刺激をもたらす人材を 求めています
Careers in Client Support
Client Support
Technical Support Engineer - Level - 2
今すぐ応募する
採用情報 ID R1913895
掲載日 Oct. 14, 2019
Job Description: Technical Support Engineer – VMware Personal Desktop Product line (VMware Workstation and VMware Fusion)

Responsibilities

Respond to customer inquiries, primarily by telephone and e-mail
Work flexible schedules, which may include evenings, weekends or holidays
Resolve customer technical issues through diligent research, reproduction, and troubleshooting
Work directly with other technical support staff, quality assurance, engineering, sales, marketing, operations, and administration to resolve problems
Document all technical inquiries, develop and review content for knowledgebase
Help test alpha and beta products
Excellent verbal and written communication skills; is able to explain technical and non-technical  topics in simple terms; is able to think quickly and react to client-impacting situations

Required Skills and Experience

Good understanding of PC Architecture
Experience resolving system crashes and hardware related issues
Desktop operating system configuration, security and optimization.
Experience with desktop virtualization preferred
Excellent knowledge of Operating Systems including (Windows OS / Linux / Apple Mac)
Experience Troubleshooting 3rd party application integration
Solid skills troubleshooting complex desktop deployments
Sysprep, OS imaging, and automated deployment tools
General Desktop systems management
Remote connectivity, Windows networking
2 years experience working in customer support industry

Why work for our Division

The VMware Global Support Services (GSS) team supports over 250,000 companies running VMware in over 100 different countries. GSS provides time-zone optimized coverage throughout five support centers globally. The GSS team supports the entire suite of VMware products for global customers and partners and participates in developing new products and new versions of current products. GSS team members also participate in product delivery strategy, product documentation, discussion forums with customers, and expert documents publishing. A commitment to excellence and customer advocacy pervades the GSS team, and the work environment fosters intellectual stimulation through exchanges with internal and external customers. The VMware GSS team members are the "best of the best" supporting business-critical applications in a virtual infrastructure.

About Us

VMware is the leader in cloud infrastructure, business mobility and virtualization software. A pioneer in the use of virtualization and policy-driven automation technologies, VMware simplifies IT complexity across the entire data center to the virtual workplace, empowering customers with solutions in the software-defined data center to hybrid cloud computing and the mobile workspace.

With 2014 revenues of $6.04 billion, VMware has more than 500,000 customers, 75,000 partners, and 18,000+ employees in 120+ locations around the world. At the core of what we do are our employees who deeply value execution, passion, integrity, customers, and community. Want to be part of a compassionate community that thrives on architecting what's next in IT? Learn more at vmware.com/careers.
今すぐ応募する