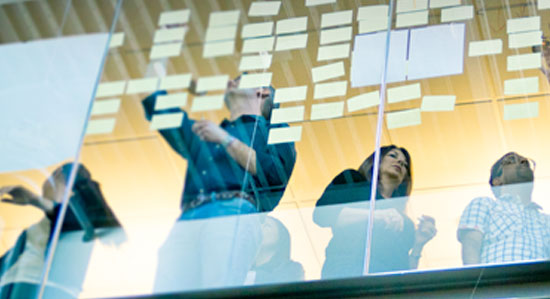 積極性を持ち、驚きと刺激をもたらす人材を 求めています
Technical Support Engineer Level 2
今すぐ応募する
採用情報 ID R1908185
掲載日 Jul. 18, 2019
Technical Support Engineer -TSE

About Us
VMware is the leader in cloud infrastructure, business mobility and virtualization software. A pioneer in the use of virtualization and policy-driven automation technologies, VMware simplifies IT complexity across the entire data center to the virtual workplace, empowering customers with solutions in the software-defined data center to hybrid cloud computing and the mobile workspace.
With 2014 revenues of $6.04 billion, VMware has more than 500,000 customers, 75,000 partners, and 18,000+ employees in 120+ locations around the world. At the core of what we do are our employees who deeply value execution, passion, integrity, customers, and community. Want to be part of a compassionate community that thrives on architecting what's next in IT? Learn more at vmware.com/careers.
Why work for our Division
The VMware Global Support Services (GSS) team supports over 250,000 companies running VMware in over 100 different countries. GSS provides time-zone optimized coverage throughout five support centers globally. The GSS team supports the entire suite of VMware products for global customers and partners and participates in developing new products and new versions of current products. GSS team members also participate in product delivery strategy, product documentation, discussion forums with customers, and expert documents publishing. A commitment to excellence and customer advocacy pervades the GSS team, and the work environment fosters intellectual stimulation through exchanges with internal and external customers. The VMware GSS team members are the "best of the best" supporting business-critical applications in a virtual infrastructure.
Why work with our Group?
Engineers support over 250,000 companies running VMware products across three technology layers in over 100 different countries. They support the entire suite of VMware products for global customers and partners, interfacing with them via the phone, email, and web. They resolve customer technical issues through diligent research, reproduction, and troubleshooting utilizing a wide range of skills including virtualization administration, system administration, and software development.
In End-User Computing at VMware we are in the business of helping customers bring Business Mobility to reality: transforming their mission critical applications, building and managing the next-generation desktop, and helping industries shift core business processes and operations to drive results only possible in today's mobile environment. With over 45,000 customers around the globe, our End-User Computing team is helping companies deliver work at the speed of life and our technologies are leading what's happening next for users across the enterprise.

Job Summary:
As a Technical Support Engineer you will be providing support to customers, using VMware products, in isolating, diagnosing, reproducing and fixing technical issues in a timely manner. To be successful in this role, you must be a motivated self-starter and self-learner, possess strong customer service and technical problem-solving skills; and be someone who embraces challenges.


Essential Functions:
• Resolve customer's issues via the telephone, email or WebEx session
• Reproducing issues in-house and responding back in a timely manner.
• Regular follow ups with customers with recommendations, updates and action plans.
• Handle technical assistance escalations from TSE1s, communicate technically complex remedies, solutions or work-arounds in a clear and concise manner to customer or partner first line managers, and creates knowledge base content for internal and external use.
• Obtain and retain detailed knowledge on more than 1 assigned VMware products. 

Required Skills and Experience
• Ability to learn and follow defined support and root-cause analysis processes. 
• Proactively schedules and uses available training days. 
• Available for on-call or after-hour rotations, with prior intimation , available for Overtime
• Adaptive to changes driven by customer demands or business requirements. 
• Able to deliver a consistent experience with high quality and effectiveness.
• Create KB articles
• Capable of researching on newly discovered issues. 
• Collaboratively works with and supports other team members.
• Successfully able to prioritize work demands. 
•  Increasing ability to solve practical problems without assistance and deal with a variety of variables in situations where only limited information may initially exist. 
• Ability to interpret a variety of instructions furnished in written, oral, hands-on, or diagram form. 
• Knowledge of management contacts in the system for technical assistance
• Experience dealing with various global customers, maintaining and establishing relationship with them
• Capable of running status calls with the customers to keep them up to date with all relevant opened issues, and on-going projects
• Able to handle escalations with demanding customers at a technical and management level
• Experience in providing Unix/Linux technical support to enterprise customers.
• Networking: In-depth understanding of L2/L3 networking protocols including switching technologies, routing fundamentals, IP subnetting, routing, firewalling, load balancers, VPN and network design
• Experience designing and/or supporting large enterprise deployments.
• Hands-on experience with Linux/UNIX based operating systems including strong CLI skill set and working knowledge of general system and network troubleshooting tools (e.g. WireShark)
• Good practical working ability with Linux/UNIX utilities, including editors and command shells
• B.S. in Computer Science, Electrical Engineering, Math, or equivalent work experience
• Fluent in spoken and written English
• Multiplatform Operating Systems Knowledge (Windows, Linux, UNIX) would be an added advantage
• Work experience of 3-6 yrs. in Technical domain

Educational Qualification:
• Bachelor's Degree
• Experience in providing voice based Technical Support is a key requirement
• Experience in Virtualization & Cloud computing will be preferred
• VDI Certification will be an added advantage/
今すぐ応募する
保存した求人情報
保存された求人情報はありません。
最近参照した求人情報
参照した求人情報はありません。