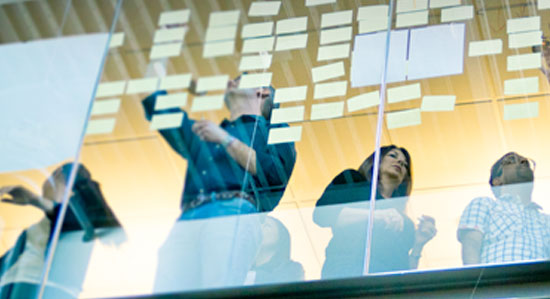 積極性を持ち、驚きと刺激をもたらす人材を 求めています
Careers in Professional Services
Professional Services
Technical Account Manager - VMC/Public Cloud Solutions | Denver, CO
今すぐ応募する
採用情報 ID R1914491
掲載日 Oct. 29, 2019
**NOTE: Although this is a home-office based position, applicants must live near the greater Denver areasince the TAM will spend most of his/her time at customer sites and must be able to travel 30% locally/regionally within the assigned territory**
Before you apply, ask yourself these questions…
Do you "live and breathe" the VMware core stack of products?
Are your dreams filled with vSphere, vCenter, ESXi, VMC on AWS, and public cloud solutions?
Do you already have your VCP Certification (or could you get it within the next 90 days)?
Want to join an innovative team of Customer Advocates?
Want to join a top rated company: Fortune 100 Best Places to Work?
About VMware's Professional Services Division 
VMware Professional Services help customers uncover the unique opportunities presented by VMware's industry-leading solutions and technologies. Our extensive services community comprises VMware Professional Services and select service-delivery partners. Our consultants and advisors combine extensive, real-world experience with unparalleled virtualization and cloud computing expertise to help IT, DevOps and CloudOps organizations – large and small, global and regional – address the technical, people, process and financial aspects of 'X' as a service to deliver positive, tangible and material results to the business. Our Services portfolio includes – Accelerate Advisory Services, Cloud Operations Services, Technology Consulting Services, Technical Account Manager Services and Education Services & Certification Programs. 
Technical Account Manager (TAM)
You will consult closely with customers to ensure their satisfaction and return on investment of VMware solutions. You are the customer's primary liaison into VMware and are accountable for identifying and directly addressing all business and technical issues impacting customer success.
You will engage resources across the entire VMware organization (sales, product management, education, R&D, and support). You will actively expand adoption of VMware solutions within accounts by driving relationships at every level, both internally and externally, to influence positive change. In addition to the customer facing activities, TAMs report key account metrics and insight to VMware internal teams and contribute to TAM program development activities.
Responsibilities: 
Customer Advocate; extraordinary customer liaison
Establish long-term relationships within assigned accounts while developing an understanding of the client's strategic goals and overall impact on business results. 
Collaborate with multi-functional VMware project teams which could consist of VMware consultants, engineers, product management and support staff. 
Understand the customer's high-level business challenges while functioning as an advisory resource for "Best Practices" and driving adoption of VMware solutions within your accounts. 
Map VMware solutions to the customer's unique business and technical requirements to ensure strategic long-term value
Agility: respond to the needs of your customers with confidence and ease
Provide project leadership, coordination and architectural guidance for the customer's major VMware initiatives
Maintain high-level technical knowledge of core VMware solutions and future product direction
Manage and own contending requests across multiple client engagements
Provide clear and constructive product feedback to VMware product management teams based on customer use-cases and requirements
Support customer business objectives by effectively bringing to bear TAM program deliverables
​Requirements:  
Must have experience with VMware's core stack of products
Experience with VMC and/or public cloud solutions is a HUGE plus (NOTE: Solid understanding and passion for VMC/public cloud also taken into account!)
Must have VMware Certified Professional Certification (VCP) 5 or greater certification preferred (or be able to get it within 90 days)
Location: Candidates must live in the Denver area
TRAVEL: Although this is a home-office based position, applicants must live near the greater Denver area and be able to travel up to 30% regionally (NOTE: Most travel will be local from your home office to clients in Denver and within the nearby region, but there will likely be 3-4 conferences or training that require travel throughout the year)
Must have proven experience with global/enterprise-level accounts
Degree: Bachelor's degree preferred or demonstrated equivalent experience
Business insight and problem-solving skills with the ability to influence change
Understanding of consulting processes (project lifecycle, road map alignment)
Validated technical background in at least 1 of the following areas: data center infrastructure, operating systems, desktop deployments, mobility, networking, security, system administration and technical architecture; preferably with industry certifications
Excellent communication, presentation and interpersonal skills including the ability to interact, communicate and build relationships with all levels of personnel
Agile and able to adjust quickly to many different situations and challenges
Effective at working independently and in a virtual team setting
Strong organizational skills with the ability to handle contending client demands
Strong organizational skills with the ability to handle multiple client demands. 
Superb communication, presentation and interpersonal skills including the ability to communicate effectively and build relationships with CxO level personnel. 
This job opportunity is not eligible for employment-based immigration sponsorship by VMware.
​
Additional/Preferred Skills & Experience:  
Technical certifications in advanced networking and security
Background in data center infrastructure, operating systems, desktop deployments, system administration and/or technical architecture

VMware
At VMware we have EPIC2 Values - Execution, Passion, Integrity, Customers and Community are what define us. Learn more about our values on our careers website: http://www.vmware.com/company/careers/life-at-vmware.html. We want to hire epic people who enhance our diverse culture – people who will push us, amaze us and drive us forward. In return, we offer the freedom to define and lead your future. VMware diversity: http://www.vmware.com/company/careers/people-at-vmware.html
今すぐ応募する