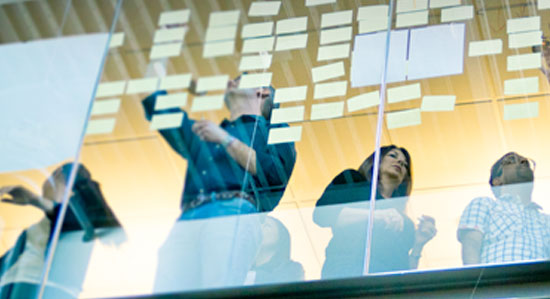 積極性を持ち、驚きと刺激をもたらす人材を 求めています
Careers in Client Support
Client Support
TAM Solutions Strategist | Customer Success & Value Realization
今すぐ応募する
採用情報 ID R1904327-4
掲載日 May. 01, 2019
**LOCATION: Open to candidates across the U.S. (remote/home office) with travel up to 20%**
Ask yourself...
Are you experienced in designing solutions with an outcome-focused approach towards value realization?
Do you have experience with thought leadership, business intelligence, and bench marking?
Do you understand business intelligence and how to mine relevant data and discern what's meaningful?
Are you looking for an opportunity to leverage your customer-facing expertise and strategic experience in an advisory capacity?
VMware PSE Organzation Summary
The VMware Professional Services Engineering (PSE) organization builds global services for delivery teams based on principles of consistency, simplicity, and scale. Services are aimed to drive product adoption, efficiency and customer value realization. As a part of this organization, the PSE TAM team is chartered to deliver the service portfolio for global Technical Account Manager (TAM) services. This includes overall ownership of building and evolving the delivery methodology, as well as partnering with internal teams to manage and develop the tools, enablement and go to market messaging required to grow this successful service. TAMs have a unique role, developing long-lasting relationships with our top customers and ensuring that they achieve their business outcomes and leverage VMware solutions to their fullest.
TAM Solutions Strategist | Staff Architect
The Staff Architect is a strategic role, which combines the competencies of strategy consulting, thought-leadership and optimizing service design. The Staff Architect is a senior-level consultative leader who works closely with leadership, delivery teams and customers to enhance the value TAMs deliver and the insights we provide from customer intelligence. Our delivery is aligned to an outcome-focused approach and we are evolving the service to enable TAMs globally to connect IT with business outcomes. The Staff Architect will leverage organizational change management skills and leadership toward a long-term vision of TAM evolution.  
The Staff Architect produces executive-level reporting, drawing on the wealth of TAM customer data and the depth and breadth of their technical and business management knowledge. The Staff Architect commands an understanding of the customer's IT Value Model journey and is able to connect IT with the business. The Staff Architect conducts enablement and creates processes to scale best practices and soft skills required for TAMs to build roadmaps that plan and ultimately, deliver customer business outcomes and value realization. The Staff Architect routinely engages with product managers, sales and services leaders, and C-level, VP and Director level executives, both internal to VMware, and externally with VMware clients to understand TAM value and opportunities for enhancement.
Responsibilities:
Establish solid working relationships with VMware TAMs, PSE, professional services, product management, and executive staff
Build effective business relationships with customers and customer executives
Develop, contribute to and promote VMware TAM thought-leadership and executive reporting
Regularly benchmark VMware TAM customers for best practices and value achieved
Conduct strategic WW TAM service planning with TAM and PSE leadership teams
Create ROI and TCO analysis to prove value realization and enable TAMs to deliver to customers
Provide thought leadership in developing TAM adoption and value realization strategies, aligned with TAM ability to deliver. 
Spread best practices among TAMs and elevate strategic mindshare with global delivery organization
Facilitate TAM and leadership enablement workshops designed to enhance TAM delivery, transform the service, and influence business and IT strategy
Lead organizational change management

Requirements:
12+ years industry expertise within a high-tech or consulting environment
Experience developing and growing C-Level relationships 
Record of building strong customer relationships
Deep understanding of the leadership, financial, process and technical challenges faced with running modern day IT operations at large corporations
Pre-Sales or Consulting background, experienced in service design and enablement
Ability to communicate complex topics to an audience with varied functional knowledge levels
Technical and Business writing and dashboard style reporting skills
Experience mining and leveraging Business Intelligence to create business insights
Business skills (financial accounting, ROI, TCO, budget planning, organizational design)
Presentation skills including public speaking, meeting facilitation and white boarding
Strong understanding of VMware technology and professional service offerings with the ability to demonstrate the benefits that can be realized through the application of VMware solutions to customer environments
B.S./B.A./M.S. degree or requisite professional experience
Ability to travel up to 20%, including internationally
Location: North America preferred, but not a requirement
今すぐ応募する
保存した求人情報
保存された求人情報はありません。
最近参照した求人情報
参照した求人情報はありません。