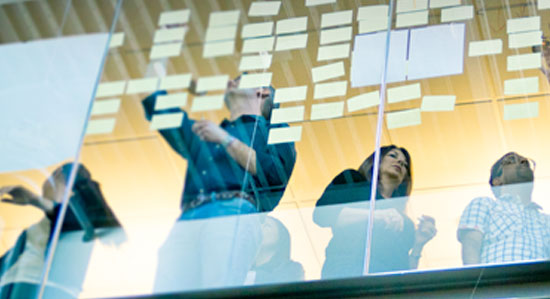 積極性を持ち、驚きと刺激をもたらす人材を 求めています
Systems Engineer EUC
今すぐ応募する
採用情報 ID R1911497
掲載日 Sep. 03, 2019
The Systems Engineer is dedicated to the success of the VMware business plans pivotal from the technical perspective in developing overall business strategies, plans, and implementation approaches for the engagement, enablement, market execution, and delivery of the VMware solutions (EUC) and capabilities that involve VMware products and services.

The SE drives and supports partners and customers to develop virtualization solutions linking technology, data and applications to current and future business needs, using recognized IT architectural practices (e.g. Enterprise Architecture). The SE needs to assist the partners and customers during initial delivery of, assisting in developing go-to-market plans, training and enablement and support partner, and direct sales efforts.

The SE must be able to understand each customer's business and be able to map the technical requirements to the appropriate VMware solutions; perform the technical "sale" of the solution and provide proof points of the technology. The SE will perform and support tasks such as technical sales calls, presentations, proof-of-concepts, capacity planning and technical ROI models. The SE needs to be an excellent communicator with both business and technical people, be able to work independently and understand the sales process. The SE will assist the customer to understand VMware technology, its impact on their business and the benefits that can be realized. In conjunction with this the VMware SE, will need to be able to work with Partners in the closing of opportunities, focusing on increase the partners capabilities and success.
Key Areas of Responsibility:
• Technical competency in specific products (including services offerings)
• Technical validation assistance
• Conduct solution demonstrations to overcome objections
• Assist with Business Unit feedback and product escalations
• Support VMware Sales as a technical Pre-Sales resource
• Engage and provide remote support for Channel Partners where appropriate
• Drive the adoption of VMware Workspace One within accounts moving current installations from departmental to enterprise
• Provide technical and product expertise to VMware's clients
• Support and Escalation Engagement
• Participate in customer and team relationship building
Technical skills:
• Understanding of desktop and server operating systems software, performance and debugging tools and scripting and automation
• Microsoft Domain Management, DHCP, DNS, Active Directory Services (AD)
• Desktop Virtualization
• Microsoft Terminal Services, App Virtualization & Desktop Virtualization
• Hardware Image Management and Microsoft Business Desktop Deployment (BDD) • Application Virtualization and Streaming technologies
• Fundamental understanding of TCP/IP, WINS, DNS, DHCP services, routing and remote protocols (VPN, WAN Optimization, Remote Logon)
• Server and Endpoint Security experience (Symantec, McAfee, Checkpoint, Symantec etc)
• L100 understanding of MAM and MDM technologies
• Knowledge of server based virtualization an advantage
Education and Experience Requirements:
• BS in Computer Science or equivalent experience
• Knowledge of the Windows environment, distribution technology, and end-user tools in an enterprise desktop environment or equivalent desktop experience
• Understanding of desktop packaging, distribution and provisioning technologies
• Knowledge of end point security, remediation, and imaging
• Knowledge of mobile operating systems; IOS and Android
• Excellent oral and written communication skills and presentation abilities
• Problem solving and critical thinking skills
• Must be flexible, dependable, and capable and desirous of multi-tasking and quickly learn new products and technologies
今すぐ応募する