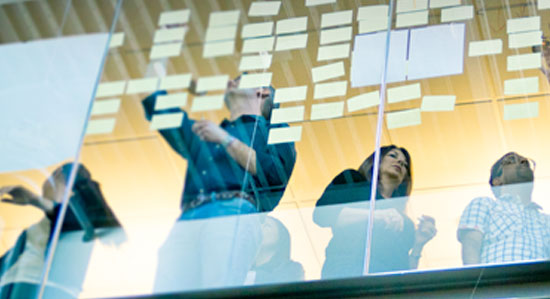 積極性を持ち、驚きと刺激をもたらす人材を 求めています
Supervisor Sales Operations Shared Services
今すぐ応募する
採用情報 ID R1914983
掲載日 Nov. 18, 2019
Business Summary:
VMware accelerates digital transformation through a software-Cloud defined approach to business and IT. The trusted platform provider of choice for more than 500,000 customers globally, VMware is the pioneer in virtualization and an innovator in cloud and business mobility. A proven leader, VMware allows customers to run, manage, connect and secure applications across clouds and devices in a common operating environment.
Sales Operations is committed to drive worldwide sales productivity through operational excellence in sales processes and related tools.
This position reports to the Manager of the Sales Operation Shared Services team and will manage a team of resources focused on development and support the stake holders across the world.
Job Roles and Responsibilities:
The candidate will manage a team of Sales Operations Analysts/Senior Analysts covering different geographies across the world. He/she will ensure that business needs are being prioritized and SLAs are met in assisting the Field - Sales Reps with the administrative and operational tasks.
1. Understands the sales cycle and market segments
2. Should have a fair idea of Accounts, opportunities, pipeline and forecasting
3. Periodically review the performance of the team with the service line as per the strategy goals
4. Manages resources in accordance with process/ project schedule
5. Ensuring the team is fully staffed and highly motivated to help the stake holder achieve their targets
6. Quickly understands the business issues and data challenges and work cross-functionally with other teams for resolving issues
7. Exhibits confidence and an extensive knowledge of emerging industry practices when solving business problems
8. Reporting on accounts, opportunities and sales Forecast/Upside Funnel
9. Providing support for Ad Hoc projects and reports
10. Conduct regular one-to-one discussions with your direct reports, manage performance, provide mentoring and development support, assist with hiring and on-boarding process 
11. Coordinate with internal stake holders in process associated work
12. Assist with queries and escalations from internal and external stake holders
13. Act as backup for Team Manager when needed
14. Participate in projects and organizational initiatives to improve and streamline processes 15. Provide suggestions and ideas that enhance processes and simplify operations
16. Deliver on ad-hoc assignments as business requires
17. Ensuring process documents are updated accurately by the team members
18. Bookings/order management knowledge is an added advantage
Requirement:
8 - 10 years of industry experience with managing an operational environment
Experience in people management
Familiar with performance reviews and goal management
Demonstrates self-directed and proactive approach to tackling problems and leveraging resources
Good exposure on interviewing and recruitment process leading to team set up and expansion
Prior experience in forecasting and resource planning is preferred
Ability to inspire team with a clear vision and purpose
Experience on task prioritization, Workload and escalation management
Hands on experience on operational reporting and data analysis
Working across global teams and understanding of cross culture is preferred
Should have exhibited accountability, ownership and decision-making capabilities
Strong database and MS – office skills. Ability to learn systems quickly with little or no guidance
Exceptional communication skills, organizational abilities, and proven attention to detail
Demonstrated ability to work effectively with cross-departmental teams
Strong work ethic and sense of responsibility
今すぐ応募する