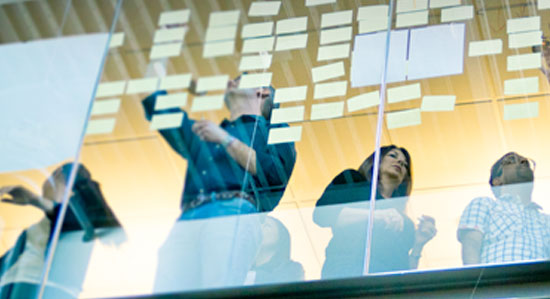 積極性を持ち、驚きと刺激をもたらす人材を 求めています
Careers in Client Support
Client Support
Staff Technical Training Specialist
今すぐ応募する
採用情報 ID R1910422
掲載日 Jul. 18, 2019
This position is responsible for developing, delivering and maintaining technical courseware for VMware distributors, channel partners, customers, and internal employees. Courses will be delivered in traditional lecture/lab settings, and, at times, on-line.
Responsibilities 
Course Development:
Develop and deliver technical courses for customers, partners, distributors, and internal employees based on the SME area.
Working with course developers and marketing teams to determine curriculum needs
•      Spend time with Support teams to handle customer SRs and understand the support training needs
•      Develop technical courses for Pre-GA readiness and Post-GA troubleshooting trainings
Develop the custom courses using and extending existing training curriculum
Working with subject matter experts to validate course design and content
Updating and maintaining existing courseware and labs
Working with fellow course developers and instructors to improve training materials and delivery
Participate in post mortem meetings of courses delivered and provide feedback to improve courses and curriculum
Develop expertise in VMware products and become an SME on a minimum of 2 products with primary focus being Network and Security technology.
•      Conduct needs assessment with GTLs, BRIDGES, Engineering and EEs to arrive at a course plan
•      Create Hands on Labs for all courses
•      Create e-learning and have expertise on e-learning tools and methodologies
•      Good understanding of instructional design principles and methodologies
•      Update and maintain existing courseware and labs
•      Conduct ongoing meetings with stakeholders and communicate project status
•      Collect course feedback and conduct post mortem for every course that releases
•      Partner with engineering to structure and design TOI content
•      This is a dual role and it may be expected to deliver technical training to engineers as needed.
Instruction:
Conduct train the trainer sessions
Teaching technical courses for customers, partners, distributors, and internal employees
Become a VCI within 6 months of joining the team
•      Delivery of PSO education classes to GSS Technical Staff
•      Conduct customer webinars with engineers and develop content for these webinars
•      Conduct customer event sessions for VMware Education and develop content needed
Other:
Traveling 10% of the time
Working with VMware's internal readiness team (BRIDGES), technical publications and systems engineering to ensure consistency of product documentation and training materials to exploit opportunities for reuse of these materials. 
Investigating, developing, and implementing programs for alternative education channels for customers and strategic partners, such as online webinars, eLearning, and technical awareness seminars
Mentoring new trainers, and providing support to other trainers, especially those based off-site
Supporting VMware sales by acting as a strong advocate for VMware products both inside and outside classes
Assisting engineers in product development by discovering and reporting bugs and requesting new features in VMware products
Desirable Skills and Experience 
4+ years' experience teaching technical material, preferably at the vSphere and Network and Security domain. 
3+ years' experience developing technical training materials
6+ years' experience in technical industry
Knowledge of systems administration, networking, client/server applications and hardware configuration

Knowledge of systems administration in Linux/UNIX and Microsoft Windows operating systems
Good practical working ability with Linux and/or Windows utilities and applications
Experience doing and/or teaching one or more of the following: Linux/UNIX System Administration, Server Hardware Maintenance, x86 Hardware Configuration, Windows 2000+ Server Systems Administration, Storage Area Networks, Linux/UNIX Kernel Configuration & Tuning, Windows Server and Network Configuration
Strong experience in Virtualization technologies, such as VMware ESXi and KVM  
Ability to Install, Configure, and troubleshoot VMware vSphere
Understanding of VMware NSX would be an added advantage
Excellent understanding of Datacenter Organization, including hardware configurations and networking
Familiarity with SDN concepts and working of enterprise networking architectures.
Knowledge of Datacenter networking fabric topologies and common Layer-2 and Layer-3 architectures deployed.
Strong knowledge of systems administration in Linux/UNIX and Microsoft Windows operating systems and applications.
Maintain deep technical and business knowledge of cloud computing and networking architectures
Multiplatform Operating Systems Knowledge (Windows, Linux, UNIX) would be an added advantage
Strong aptitude for learning new technologies and understanding how to utilize them in developing a customer facing courseware
Self-starter, taking initiative and requiring minimal oversight
Ability to follow standard engineering principles and practices
Logical approach to problem solving.
Experience in PowerPoint, Word, Camtasia etc 
Experience in developing eLearning preferred, but not mandatory 
Experience in developing eLearning
Certifications: 
CCNP, VCAP-DCV, VCP-NV or similar required. 
CCIE or VCIX-NV certifications would be preferred.
VMware Certified Instructor (VCI) would also be preferred  
Additional Requirements: 
Experience using instructional design models, including:

Analyzing audience needs and tying them to business requirements
Designing and developing student and instructor guides
Creating tests and practical lab activities

Practical knowledge of modern electronic education delivery channels (eLearning) and systems (learning management systems)
Excellent written and oral communication skills
今すぐ応募する
保存した求人情報
保存された求人情報はありません。
最近参照した求人情報
参照した求人情報はありません。