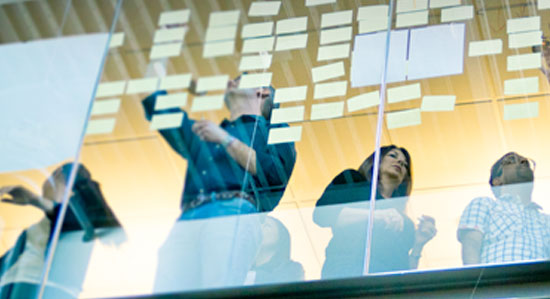 積極性を持ち、驚きと刺激をもたらす人材を 求めています
Careers in Engineering and Technology
Engineering and Technology
Staff Software Engineer - VMC
今すぐ応募する
採用情報 ID R1911795
掲載日 Aug. 14, 2019
*VMC Autoscaler Team*
VMC - Autoscaler team delivers some of the fundamental components of VMware SDDCaaS on AWS public and hybrid cloud. We are a growing team and are seeking an engineer to build and support VMware High Availability technology in VMC Public Sector. You'll be part of a bright engineering team that is working on some of state of the art Cloud features like Auto-Remediation, Elastic-DRS /Elastic Cluster and Multi-AZ. This team is also responsible for developing and maintaining vSphere features that ensure that VMs are highly-available and protected against failures ranging from Host failures to Storage and Networking outages across multiple Availability Zones. If you have a real passion for building Cloud systems that are highly scalable, manageable, and fault tolerant, then you will fit right in. We are looking for engineers with high levels of ownership and who thrive in an open, creative and technology-driven culture.
Job responsibilities:
Define and drive VMC-Autoscaler offerings on AWS Commercial, GovCloud regions and VMC on Outposts.
Design, implement and support complex software modules in VMC micro-service architecture
Participate in all phases of the software development process in a DevOps model
Responsible for delivering design & functional specifications.
Provide detailed scheduled estimates for development efforts.
Collaborate with other technical leaders in the larger organization to deliver and maintain the enterprise class software product
Help maintain technical acumen in key technology areas to help guide the evolution of our platform
Skill requirements:
Masters or PhD degree in Computer Science/Engineering with 8+ years of experience developing software.
Strong fundamentals in Microservice Architecture, Distributed Systems, Concurrency, Clustering, and Multi-threaded systems.
Significant Java coding experience.
Strong analytical and debugging skills.
Experience building cloud-based services.
Experience participating in agile development is a plus.
Self-motivated, results-oriented and proven ability to add value and succeed in a fast-paced environment.
------------------------------------------------
*Cloud Services Team*
Business Summary
VMware's Cloud Services R&D team is looking for creative engineers to build our cloud platform. Our vision is to expand our well-established data center management capabilities to the cloud. We are building a new SaaS delivery model for our virtualization technology, and as a result broadening our business into new areas. If you have a real passion for building cloud-aware systems that are highly instrumented, scalable, manageable, and fault tolerant, then you will fit right in. We are looking for engineers with high levels of ownership. If you don't shy away from hard problems, and enjoy delivering value while furthering your technical vision, this position is for you!
Job Role and Responsibility
You would join our team in delivering enterprise-class SaaS offering on top of VMware core virtualization products such as ESX and vCenter
You would be involved in all phases of the service development lifecycle, based on an agile development methodology
You would lead a broad aspect of design, deployment, and SaaS operations
You would work in an environment where innovation is fostered and encouraged.
Required Skills
MS CS or equivalent required

8 years of industry software development experience with enterprise software and/or cloud systems at scale.

Strong skills in any modern object oriented programming language required. Java experience is highly desirable.

Strong background in distributed systems, cloud applications, services

Experience operating in an autonomous team, provided with latitude in making technical and design decisions

Excellent verbal and written communication skills

Excellent collaboration skills
VMware software powers the world's complex digital infrastructure. The company's compute, cloud, mobility, networking and security offerings provide a dynamic and efficient digital foundation to over 500,000 customers globally, aided by an ecosystem of 75,000 partners.
With 2017 revenues of over $7 billion, VMware has 19,000+ employees in 120+ locations around the world. VMware is one of the top Fortune's top 100 best companies to work for. At the core of what we do are our people who deeply value execution, passion, integrity, customers, and community. Do you dare to do the stuff you've always dreamed about? Dare to explore at careers.vmware.com.
Don't Delay, Join today!
We are an equal opportunity employer and value diversity at our company. We do not discriminate on the basis of race, religion, color, national origin, gender, sexual orientation, age, marital status, veteran status, or disability status.
This position is eligible for the DiversifyCPBU referral campaign
----------------------------------------------
*Pod Service Team*
VMware's Pod Service Team is looking for strong engineers to create SDDC management infrastructure for VMware's VMC on AWS, edge computing solution, and partner cloudsolutions. Our team consists of very talented engineers, working in an agile culture of innovation and collaboration. If you aspire to work on industry-changing technologies and deliver high quality product that delights customers, if you are passionate in learning and growing your skills, then this is the job for you.
Responsibilities
* Design and implement infrastructure to manage VMware's Cloud products.
* Design and implement platforms and interfaces that can be plugged in by partner solutions.
Requirements
* BS or MS in Engineering or CS
* Strong coding skills in C, C++, Java, or Go
* Strong coding skills in Script languages – Python a plus
* Experience with SaaS and platform software design and development a plus
* Experience with microservice, Kubernetes, Docker containers, AWS a plus
* Strong algorithmic and problem-solving skills
* Good teamwork and communication skills
Our values
* Excellence and innovation
* Straightforwardness and open communications
* A sense of fun and an appreciation of a balanced life
* Delivery on our promises to our partners, our customers and ourselves
* A passion for what we do and the value we deliver
今すぐ応募する