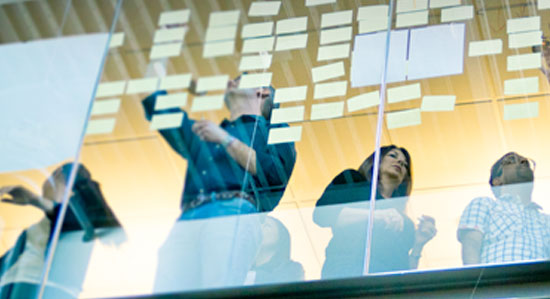 積極性を持ち、驚きと刺激をもたらす人材を 求めています
Careers in Business Strategy and Operations
Business Strategy and Operations
Staff Program Manager - Certifications and Compliance
今すぐ応募する
採用情報 ID R1912659
掲載日 Sep. 18, 2019
Staff Program Manager, Certifications and Compliance
The Program Manager for Certifications and Compliance oversees and steers regulatory validation projects, such as Common Criteria, Department of Defense Security Technical Implementation Guides (STIG's), Commercial Solutions for Classified (CSFC), and other technical security certifications. By aligning internal resources and personnel, tracking new technical requirements, interacting with 3rd party testing facilities and agencies, the Program Manager ensures project success.  The Program Manager also interacts internally with Sales, Marketing, and other personnel to provide guidance and explanations of regulatory certifications and processes, and reports project status and milestones to executive leadership. 
Requirements and Responsibilities:
Manage multiple large scale projects including scoping, requirements analysis, development of detailed project plans, functional test case development, identification of risks and mediation plans, and documentation. 
Manage programs to ensure timely delivery of milestones, development of regular reports providing transparency into process.
Mapping product and customer requirements across all certification requirements to determine best strategic and most efficient path forward.
Interacting with 3rd party testing facilities and organizations to ensure project success
Authoring, editing, and reviewing product technical documents related to regulatory certification projects
Engaging with government and regulatory agencies to translate regulatory requirements, submit and track inquires, and understand certification processes
Coordinating with Department of Defense and other government institutions to achieve specific regulatory certifications such as DISA Security Technical Implementation Guides (STIG's)
Ensuring project milestones are aligned with company objectives and reporting status to executive leadership
Exercising diplomatic stewardship with standards bodies and regulatory groups to insure ensure proposed requirements do not adversely impact future product or certifications plans.
Subject matter expert by maintaining in depth certification expertise providing timely guidance to product teams for direction and scope of new certification and compliance tasks.
Comfortable working in NDA environments with high levels of confidential information.
Translate general customer requirements into concrete strategic and tactical plans, ensuring clarity and understanding by all stakeholders.
Persuasive written, verbal, presentation and visual communication skills, comfortable in large groups.
Supporting Sales and Marketing teams by explaining certification processes and projects
Hosting internal training and briefings on regulatory certifications and applicability to sales goals
Presenting to customers as necessary to explain product certification and processes
Must have clear understanding of security technologies covering authentication, authorization, access control and encryption (SSL/TLS, OpenSSL, Bouncy Castle, etc.). 
Deep operational knowledge of Windows™, Linux and virtualization platforms.
Broad security knowledge of various security and compliance specifications PCI, CIS, DISA, CJIS, FERPA, HIPAA, COBIT, ISO 270XX, SOX, FedRAMP, NIST 800-53 & 800-90 is preferred.
Strong preference for candidates who have direct experience with the DISA STIG process 
MS/BS in CS/IS or equivalent
4+ years of Project and/or Program management experienced with industry related experience
Security certifications like CISSP, CISM is preferred.
今すぐ応募する