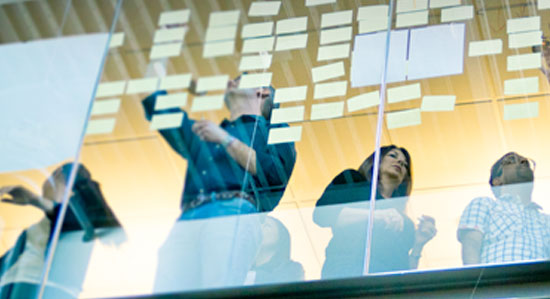 積極性を持ち、驚きと刺激をもたらす人材を 求めています
Careers in Engineering and Technology
Engineering and Technology
Staff or Senior System Test Engineer
今すぐ応募する
採用情報 ID R1914141
掲載日 Nov. 07, 2019
Staff or Sr MTS Quality Engineering – VMware Cloud Foundation
VMware Cloud Foundation (VCF), a VMware offering in exponential growth mode, is a hybrid cloud infrastructure platform to run modern workloads, from mission-critical workflows to containerized apps, in the private cloud, public cloud, and at the edge. VCF integrates compute, storage, networking, security, and cloud management services, including support for modern composable hardware, to create a consistent, and dynamically configurable, infrastructure.
We have ambitious goals to expand VCF infrastructure so it is simple and extensible to deploy, run and manage these modern workloads, which are distributed, hybrid, multi-cloud and elastic, much like cloud services.  Additionally, these full stack infrastructure clusters, hardware(s) plus software(s), should be converted into programmable, intelligent, intent-driven software endpoints that are deployed, secured, and easily managed at scale, like a software CI/CD pipeline.  The infrastructure is intent-driven, whereby an application can provide its runtime characteristics and requirements of the infrastructure and expect the entire stack to configure itself intelligently.  The infrastructure also reconfigures or maintains itself on an ongoing basis, to support these hybrid applications' dynamic, elastic needs. 
VMware Cloud Foundation team is looking for software quality developers in System Test who are passionate about changing the future of Hybrid Cloud and to promote VMware's vision of Any App, Any Device, Any Cloud.
In the System Test team, we consider ourselves to be the first customer. This means that we anticipate problems customers will experience before they experience them. We do this through building comprehensive end to end scenarios that reflect real-world scale and usage. We develop automation for operational efficiency in managing our infrastructure, test environments, and test execution.  We partner with the development team to plan comprehensive test strategies covering functional and system testing of product features and provide feedback into product designs and specifications.
Key Responsibilities
Design and maintain test strategies for comprehensive, customer-focused end to end testing.

Build maintainable, high quality and effective automated tests on top of various automation tools and frameworks, to execute complex tests on a distributed system.

Analyze product requirements, designs, and functional specifications. Provide valuable feedback as a customer advocate.

Perform qualitative assessment and risk analysis on feature readiness for system testing and release delivery. Use pertinent data points to determine the right level of test coverage.

Drive product and CI/CD improvements from a quality and efficiency perspective

Effectively communicate quality practices to both technical and leadership audiences through documentation, presentations, and verbal communications.

Collaborate with other development teams, Support, Documentation, Release Engineering to execute on product goals
Provide strong testing, debugging and documentation skills, be self-motivated and proactively manage time and tasks
Required Skills and Experience
Desire to work in agile, highly reciprocal environment.

Product Quality assessment experience – strategy, criteria, KPIs and approaches

Deep understanding of SDLC

Experience in project and team leadership roles

Experience in developing test automation

Strong coding skills (Python or Java) 

Strong experience with Linux and Windows based environments.
Knowledge of VMware vSphere or understanding of virtualization (compute and network) preferred 

Good working knowledge of web applications

and RESTful APIs and the related testing platforms

Strong Experience with build and delivery systems such as Jenkins, Git, Apt, Docker, etc.

Experience working with complex cloud infrastructure network/storage topologies and hardware

Working knowledge of Agile frameworks (Scrum) and tools (Jira)
Basic Qualifications
Bachelor's or Master's Degree in Computer Science or related field

5-8 years of relevant job experience

Strong interpersonal and communications skills, oral and written English communication
今すぐ応募する