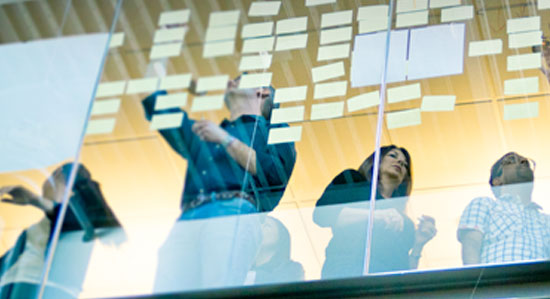 積極性を持ち、驚きと刺激をもたらす人材を 求めています
Careers in Business Strategy and Operations
Business Strategy and Operations
Staff II Technical Program Manager - Public Sector
今すぐ応募する
採用情報 ID R1905912-1
掲載日 Nov. 18, 2019
VMware is a global leader in cloud infrastructure and business mobility. With VMware solutions, organizations are building unrivaled experiences by mobilizing everything, responding faster to opportunities.  At the core of what we do are our people who deeply value execution, passion, integrity, customers, and community.  
Are you passionate about getting things done and continually improving processes?  Can you juggle a thousand details while keeping sight of strategic goals?  When tense situations arise do you remain calm, cool, and collected?   If you answered yes to these questions, then a career with VMware might be for you. 
The Cloud Platform Business Unit's Programs & Initiatives team is seeking a seasoned Staff II Technical Program Manager to join its ranks.  Our team works to promote a culture of agility, operational rigor, visibility, accountability, and data-informed decisions.  We are responsible for leading cross-functional teams to execute the product roadmap.   In addition, we partner with BU leadership to drive transformation that results in greater organizational effectiveness and efficiency.  
As a Staff II Technical Program Manager, you'll plan and deliver releases for VMware Managed Cloud on AWS into the U.S. Public Sector service and drive compliance related programs.  We are looking for someone to:
Build solid, integrated program plans as you will work with multiple business units and functions to deliver capabilities to customers and meet and maintain compliance requirements.  

Proactively manage risks and dependencies.

Provide clear, concise, transparent, and insightful communication to the team, executives, and a diverse set of stakeholders.   

You will also lead change and transformation efforts as needed to meet the needs of the U.S. Public Sector.
·
Want to succeed in this role?  You are:
A leader and change catalyst.

  You ensure everything we do is aligned to the most important strategic objectives.  You lead without authority.  You have the ability to lead nebulous change efforts. 

A driver.

  You are well-organized and you get things done.  You drive the team to meet commitments and keep leadership abreast of issues and risks that might put those commitments in jeopardy. 

Agitated with the status quo.

  You collaboratively work with teams to continually improve our processes and achieve efficiency and effectiveness gains. 

The consummate communicator

.  You deliver polished, concise executive presentations that focus on the most critical points.  You have great listening, written and verbal communication skills.   You can communicate well at all levels (executives, peers, and teams).

Diligent

.  You follow up without nagging or enabling poor accountability. 

Emotionally intelligent

.  You can navigate challenging team dynamics with tact and confidence.  

A thought leader

.  You bring your experience working in the public sector to help shape how we structure programs and organize teams to meet business needs.  You understand the bigger picture and work to resolve key problems impeding the success of the business.
Required Experience and skills: 
Meet the requirements to obtain a U.S. Security Clearance

B.S./B.A. in a technical field, or equivalent practical experience. 

At least 15 years of experience in program management, delivering enterprise-class software to the market and at least 5 years of experience delivering SaaS solutions, preferably, hybrid SaaS in the 

U.S. 

Public Sector. 

Proven experience working in the U.S. Public Sector.

Experience with obtaining and maintaining compliance certifications, such as FedRAMP High, NIST 800-53, Impact Level 4/5/6 or the Department of Defense Cloud Computing Security Requirement Guide (SRG).

Possess a proven understanding of the product lifecycle. 

Self-starter who enjoys problem-solving with little direct supervision. Ability to learn quickly and just in time. 

Experience working with DevOps teams. 

Ability to work on multiple projects concurrently in a fast-paced environment.   Has a track record of delivering programs on-time and process improvements with measurable value. 

A firm sense of accountability and ownership for end-to-end program lifecycle. 

Strong leadership skills.   Organizationally savvy with good social skills. 

Excellent written and verbal communication skills.   Excellent presentation skills.   Able to communicate with individuals at all levels within the organization. 

Well-organized with excellent time management skills. 

Considerable experience using with MS Office, Jira, and Confluence. 
This job opportunity is not eligible for employment-based immigration sponsorship by VMware
Highly Desired Skills and Experience 
·Experience working in an Agile culture using aligned frameworks such as SAFe, Scrum Lean-Agile and/or Kanban. 
今すぐ応募する