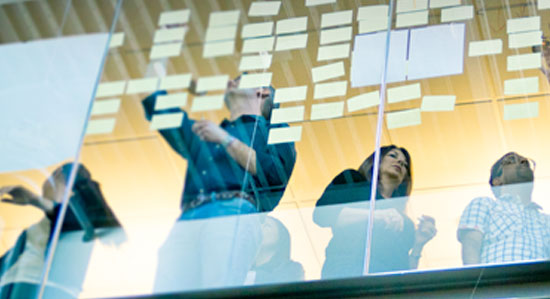 積極性を持ち、驚きと刺激をもたらす人材を 求めています
Careers in Engineering and Technology
Engineering and Technology
Staff Engineer
今すぐ応募する
採用情報 ID R1906208-2
掲載日 Oct. 31, 2019
We are looking for a Staff Engineer to work on VMware's Cloud Foundation hybrid cloud services initiatives.  VMware Cloud Foundation makes it easy to deploy and operate a secure and agile hybrid cloud.  VMware Cloud Foundation is providing integrated cloud infrastructure (compute, storage, networking, and security), cloud management services and prescriptive designs to run a spectrum of workloads from enterprise workflows to virtual desktops to ML/AI applications, inside containers or virtual machines, in both private and public cloud environments.  For more information: https://www.vmware.com/products/cloud-foundation.html
We are looking for a talented and passionate engineer with 12+ years of relevant experience. The successful candidate is the one that combines software and systems engineering to build and run large-scale, distributed, fault-tolerant systems. Focuses on optimizing existing systems, building infrastructure and eliminating work through automation. A deep understanding of distributed systems, infrastructure software, clouds services and SaaS is required.  Experience with systems design, operations for the future workloads, including Machine Learning, Artificial Intelligence, is highly desirable.
As part of the engineering development group, you will be responsible for developing, deploying and monitoring of high-quality building blocks that powers VMware Cloud Foundation and SDDC Manager as a service. If cutting edge services, solving real world issues, demonstrating technical geekiness and working in a very aggressive phase with top notch engineering team excites you this job is for you.
Responsibilities
Work closely and as part of the engineering team to define and improve the whole lifecycle of a service - from inception, design, deployment, operations and continuous refinement.
Maintain overall system health by measuring, monitoring the availability and latency of services.
Work as part of a team to deliver hybrid cloud services on a continuous basis using proven development (Agile/SCRUM) and deployment practices.
Drive periodic service reviews. 
Assume leadership role in conducting blameless root cause analysis postmortems and corrective action plans.
Proven ability to handle multiple, complex technical problems and having the flexibility to work in a very dynamic environment.
Contribute to successful service delivery of enterprise class software that provides centralized management for hyper converged product in data centers.
Scale entire life cycle of systems through automation. Constant focus on improving reliability and velocity of systems.
Collaborate with stake holders on service requirements and respond with deliverables in agile methodology for frequent releases.
Required Qualification
 BS or MS degree in Computer Science.
Good experience with OO design patterns, Programming, Data structures and Algorithms
12+ years of hands-on experience with Java based development projects using RESTful APIs, Spring Boot, horizontal scalability, micro services and high availability principles.
Experience working and running a service in AWS
Scripting experience using (Python / Power Shell / bash / shell scripting)
Good working knowledge of build automation and continuous integration/delivery ecosystem: Git, Maven/Gradle, Jenkins, Docker, Artifactory
Experience with monitoring solutions: ELK, Splunk, SUMO, Prometheus
Experience with any infrastructure configuration and automation tools: Terraform, Cloud Formation, Puppet, Ansible, Chef, Fabric etc.
Experience in working with world-class software development teams and projects through multiple releases.
On Call PagerDuty support for high priority incidents
Ability to discuss, present, document and provide design and technical guidance to a team of highly skilled engineers. Drive good software design patterns for consistency, code quality and supportability.
Excellent presentation, interaction and communication skills along with the ability to collaborate effectively across functional organizations.
Preferred Qualifications
Proficiency and experience with VMware Products, central unified management applications, life cycle management using automated updates and web application technologies in a data center environment.
Experience with modern container orchestration systems: Kubernetes, Mesos, Docker Swarm
Experience with Change Management processes and functions
This position is eligible for the CloudFoundationHiring referral campaign
今すぐ応募する