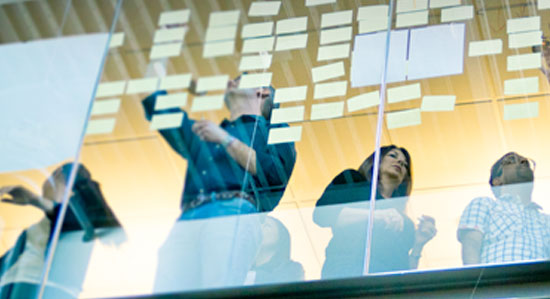 積極性を持ち、驚きと刺激をもたらす人材を 求めています
Careers in Engineering and Technology
Engineering and Technology
Staff Engineer
今すぐ応募する
採用情報 ID R1912523
掲載日 Oct. 21, 2019
Job Title: Staff Engineer
Horizon Cloud Services, End User Computing Business Unit
Company
VMware (NYSE:VMW), the industry-leading virtualization software company, enables organisations to innovate by streamlining IT infrastructure and operations. A pioneer in the use of virtualization and policy-driven automation technologies, VMware simplifies IT complexity across the entire data center to the virtual workplace. VMware delivers value to more than 500,000 customers through investments in virtualization technologies—from the software-defined data center to hybrid cloud computing and the mobile workspace— professional services, and a robust ecosystem of more than 75,000 partners that drives application interoperability and customer choice. How we carry out the vision is grounded on our shared values. With 24,000+ employees and 100+ locations, we deeply value Execution, Passion, Integrity, Customers, and Community.
Business Unit
Today's workplace is growing increasingly mobile. End-users need access to their desktops and corporate information from various devices and locations. For IT, the delivery, management and security of corporate desktops, applications and data is an exceedingly complex challenge. Our business group – EUC - End-User Computing team is building the next generation platform for enabling the mobile, modern workforce. The Horizon family of products was developed around the vision that users now need a virtual workspace – a central hub for accessing all their desktops, business applications, services and files.
Windows desktops have been a mainstay of the enterprise for 25 years, but a fundamental shift is now underway affecting the way enterprise customers access desktops, applications, and data. This shift is driven by two large-scale trends: cloud computing, and the emergence of personal Internet-connected devices to replace PCs. Desktops, apps, and data should be accessible from any device, anywhere, transparently.
VMware Horizon Cloud Services(HCS) is a SaaS solution for delivering virtual desktop remotely. The HCS engineering team is developing a software platform that enables enterprises to consume desktops from the cloud in an as-a-service model.
Position Summary
Are you a technology leader looking for the large challenges and complexities of building software systems with broad impact? Are you looking for an opportunity to be part of an IT revolution? If yes, then join the team building the next generation cloud computing platform. You will work in our exciting Cloud Platform organisation, architect and build our brand new highly scalable cloud management product.
Our team consists of super talented engineers, imbued with real ownership, and working in a culture of innovation and collaboration. If you aspire to work on industry-changing technologies, learn and grow your skills, and deliver high quality product that delights customers, then this is the job for you.
The successful Staff Engineer candidate will be an innovative and seasoned technical leader with a 12+ year proven track record in building complex products in technologies. The candidate should have experience leading strategic architecture development, and making bold recommendations on key product innovations and investments in the context of a rapidly evolving technology sector.
The ideal candidate will possess the following experience: 
Architect design, and develop system architecture and software solutions.
Have deep knowledge and experience about building large scale SaaS enterprise level software from conception to launch
Provide expert technical architectural support and guidance for management platform opportunities, including integration into existing technology, management, diagnostics, and monitoring systems
Become a motivated product and industry influencer by maintaining deep technical and business knowledge of various market segments and of best-of-breed cloud strategies
Working with principal engineers, architects, product management, and other stakeholders to define the technical roadmap for the product in response to customer requirements and market forces.
Design, Build and deliver complex features single-handedly or with few engineers
Qualifications and Experience 
Extensive experience in software development with expertise in architecting and rolling out new technologies and solutions especially in the SaaS arena from front-end to backend.
Extensive experience in software development using Java technologies
Hands-on experience in conceptualise, build and deploy large scale cloud products
Ability to see and present "the big picture" and offer solutions to make it better.
An extraordinarily intelligent, rigorous thinker who can operate successfully among very bright and charismatic people.
Equally comfortable and capable interacting with technologists as with business executives.
Strong customer facing and relationship building skills
Must be effective in working both independently and in a team setting
Strong listening and question based analysis skills
Ability to uncover business challenges and develop custom solutions to solve those challenges
Excellent communication skills, both written and oral are required
Education 
Bachelors or master's degree in Computer Science
今すぐ応募する