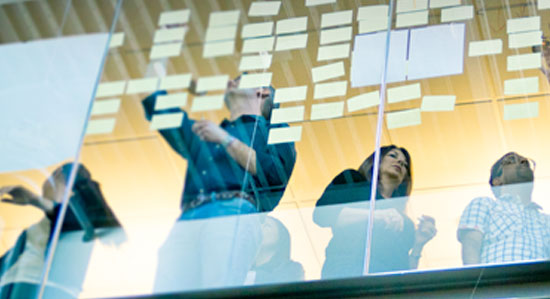 積極性を持ち、驚きと刺激をもたらす人材を 求めています
Careers in Engineering and Technology
Engineering and Technology
Staff Engineer – vSAN Performance Engineering
今すぐ応募する
採用情報 ID R1907949-4
掲載日 Jul. 03, 2019
VMware is looking for a Staff Engineer interested in joining the vSAN Performance Engineering R&D group. The team is primarily focused on the data path performance of vSAN, including bottleneck analysis and software architecture design and optimization for next generation hardware. The team is also engaged in building performance analytics solutions for VMware products. The candidate should be able to integrate performance considerations at the hardware, hypervisor, guest OS layers into an overall understanding of why various components of the storage software stack as well as various applications perform as they do, and then to communicate what is learned to the appropriate stakeholders. The position involves dealing with customer escalations and working with other performance engineers as well as developers to improve the storage products, developing best practices, authoring blogs and whitepapers, and presenting internally, at conferences, and directly to partners and customers. The job also expects you to lead the vSAN Performance Engineering team in VMware Bangalore, establish strong working relationship with the counterparts in vSAN Performance Eng and development teams in other locations, and mentor and guide junior talent within the team. You'll be part of a bright engineering team that has an open communication, empowerment, innovation, teamwork and customer success culture.
Requirements:
A Bachelors or Masters in Computer Science or related field
7+ Years of industry experience
Very good aptitude for performance engineering R&D and experience with performance benchmarks and methodology
Good experience dealing with customer escalations and talking to customers on their performance issues.
Experience publishing performance data and articles for customers' benefit as well as to support field professional.
Hands-on working experience in the development or performance engineering of Linux kernel, device drivers, file systems or the core storage stack.
Good programming skills with Python, C/C++
Significant experience working on large distributed systems
Capable of

architecting/understanding

complex software solutions
Solid understanding of CPU, memory, network, and storage hardware and software subsystems as they relate to performance
Basic hypervisor and Linux system administration skills
Excellent analytical skills
Excellent verbal and written communication skills

Desired Skills:
Experience with ESXi and Linux performance tools
Exposure to data analytics, machine learning and statistical analyses
Strong background in operating system internals and computer architecture
Strong background in networking or storage domains
We are a diverse organization of creative thinkers, solving global problems with 55 + Patents and counting. We drive efficiency, improve the bottom line and have fun while doing it. Our products and services drive a measurable impact on the business, we do the things that matter. Make a difference in your career – be part of something bigger than all of us – Join the ROCS VMware family.
今すぐ応募する
保存した求人情報
保存された求人情報はありません。
最近参照した求人情報
参照した求人情報はありません。