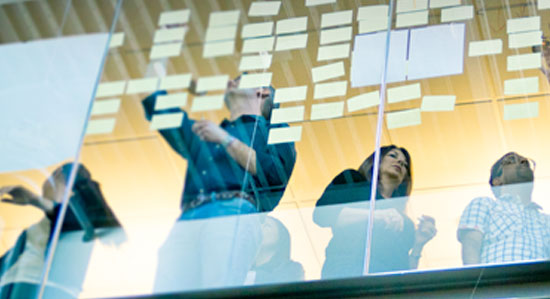 積極性を持ち、驚きと刺激をもたらす人材を 求めています
Careers in Engineering and Technology
Engineering and Technology
Sr. Staff Engineer - Networking Architect
今すぐ応募する
採用情報 ID R1913221
掲載日 Oct. 16, 2019
Sr. Staff Engineer, VMware Cloud Foundation
VMware, Inc. Palo Alto, CA.
Position Summary
VMware Cloud Foundation (VCF), a VMware offering in exponential growth mode, is a hybrid cloud platform to run modern workloads, from mission-critical workflows to containerized apps, in the private cloud, public cloud, and at the edge. VCF integrates compute, storage, networking, security, and cloud management services to provide a best hybrid cloud platform for all types of workloads.
We have ambitious goals to expand VCF platform in a way that makes it simpler to run all modern workloads, which are distributed, hybrid, multi-cloud and elastic.  That involves turning these full stack infrastructure clusters, hardware(s) plussoftware(s), into programmable, intelligent, intent-driven software endpoints. deployed, secured, and easily managed at scale, like a software CI/CD pipeline.  
We are looking for a Sr. Staff Engineer to lead and accelerate our journey towards this vision - combining physical network infrastructure with a full virtualization stack around NSX product and a broader solution portfolio covering networking and security services. The architect will also work with connecting on-premise cloud to public cloud services into a consistent platform that is simple and efficient - working with our amazing team and other VMware architects, products and services.    
You are an innovative, visionary, experienced and articulate software architect and developer, with a deep understanding of networking and security services, distributed systems, networking hardware/software and system-level management software.   You have 12+ years of proven track record of delivering complex enterprise software, delivering the very best customer outcomes.  
At VMware, we have a proven track record of transforming our customers' world for the better.  Come help drive the next wave of innovation to accelerate that transformation and create technology for a better world.
Primary responsibilities of this role include:
Lead and drive architecture, design to create and deliver all aspects of networking and security services for the SDDC Manager product, VCF platform and contribute to overall systems architecture.
Be a hands-on engineer with Java and technologies used in building distributed systems; ensure software built is well designed, high quality that delights customers.
Collaborate with project team members and multi-functional product teams to execute product goals and drive the technical roadmap in the fast moving SDDC and hybrid cloud architecture.
Open up the boundaries in adopting new VMware technologies, best design practices to ensure VCF is the best platform for the hybrid cloud use cases on networking and security.
Be an effective spokesperson and champion for the engineering teams
Mentor and develop engineers to build a strong engineering bench.  Promote a culture of innovation, pride, performance, and disciplined execution.
Help recruit and maintain excellent and diverse engineering talent.
Required Qualifications
12-15+ years of engineering experience with designing, developing and delivering solid products to enterprise or cloud software that resulting in significant business outcomes.
Proven track record of building systems from scratch and leading a team through all phases of the development cycle while delivering a quality product.
Proven knowledge of SDN architectures and principles; knowledge of network virtualization, NFV, network and security services in modern data centers is a plus. Working knowledge of hypervisors, container engines, VM/container orchestration tools.
Knowledge in physical networking, including routing, switching, and transport protocols, datacenter networking, network automation, overlay networks and network security is meaningful to this role
Seasoned working with fellow senior engineers, product management, senior management, and other stakeholders to set vision and define technical roadmaps
Excellent analytical skills and critical thinking.
Be hands on with design, coding and code reviews. Experience building micro-services and APIs that can be deployed and run in multiple clouds or private data-centers at scale.
Ability to lead and mentor engineers globally, be a champion for creative technical trends and promote an inclusive culture. 
Excellent organization as well as communication skills, both written and oral.
Preferred Skills:
Deep understanding of software architecture, software defined data center VMware Validated Designs (VVD), cloud-scale and micro/macro-services architectures.
Virtualization technologies, centralized networking, security management, Containerization stacks are all big pluses
Enthusiasm and committed to learn and work on the edge of creativity of software defined data centers and networking.
Proven ability to provide technical leadership and mentoring a diverse team. Track record in large scale system software development life cycle.
Education
Undergraduate degree in Computer Science, Electrical Engineering or in a related discipline required.  An advanced degree (MS or PhD) is highly desirable.
今すぐ応募する