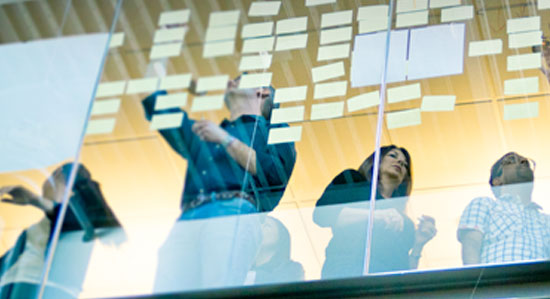 積極性を持ち、驚きと刺激をもたらす人材を 求めています
Careers in Engineering and Technology
Engineering and Technology
Senior Cloud Platform Architect
今すぐ応募する
採用情報 ID R1907669
掲載日 Jul. 23, 2019
If you have a real passion for building cloud-aware SaaS systems that are highly instrumented, scalable, manageable, and fault tolerant, then you will fit right in. We are looking for engineers with high levels of ownership. If you don't shy away from hard problems, and enjoy delivering value while furthering your technical vision, this position is for you!
Cloud Management is a ~$2B/yr business, that grew over 30% in 2018. We are in the middle of a shift to SaaS, and customer adoption has been excellent. We are looking for an exceptional individual to provide overall technical leadership in the role of Senior Cloud Platform Architect.This individual will be responsible for the Cloud Automation line of products and services. Cloud Automation services make it easy and efficient for IT and developers to get what they need to build and deploy applications and setup/manage hybrid clouds.
As a Senior Cloud Platform Architect you will be instrumental in our initiatives to build and launch new services and solutions that are key to VMware's exciting and evolving strategic SaaS direction. Senior Could Architects are among our most experienced and senior engineers. They contribute to the long-term technology vision that ties into business unit strategy, focus on customer needs and have business impact. Senior Cloud Architects span across groups and domains within the business unit to lead the team to execute against the vision. They do this through both influence and direct contribution with a focus on implementation.
The person in this role concretely will focus on Cloud Automation engineering team. This includes the newly released Cloud Automation Services (CAS) SaaS offering as well as next generation vRealized Automation (vRA) on-Prem product. The main focus in the next few years from architectural and business point of view in this role is on enhancing the hybrid cloud story as part of the Cloud Automation Platform transformation achieving architectural simplicity with cloud scale and performance.
Required Skills:
 - Have some functional understanding of cloud management products, common understanding about cloud platforms and DevOps practices.
 - Organizational skills to be able to convey and synchronize a common functional areas across teams.
 - Have the technical skills to understand high level architecture as well as being able to understand the pros/cons of one technical approach vs another.
Preferred Skills:
- Proven experience in our technology stack - Java/Spring, K8s and AWS services.
- Cloud native mindset, including micro-services, resilience and scaling services.
- Hands on experience with container technologies (Docker and Kubernetes)
- Experience in delivering SaaS solutions and Cloud based services
- Experience with Continuous Integration and Continuous Development processes
Demonstrate Leadership
- Provide overall leadership within a product
- Interacts with BU leadership (VPs & GMs) and peers on technical strategy
- Is intimate with the code being developed
- Shows consistency in technology practices – architecture, design, and code
- Stands up for quality – simplification, product, code, architecture, and processes
- Makes decisions in a collaborative, transparent fashion
- Conducts design and code reviews
- Primarily a technologist. Understands business strategy
- Keeps a close eye on the industry and competition. Assesses new technologies and external technologies/products beneficial for VMware
- Demonstrate judgement that is trusted
- Makes the appropriate trade offs between understanding requirements, architecture/design and ensuring quality implementation to deliver against the business goal Business Impact
- Significant, direct, and high-quality contributions (products or product capabilities that line up with the product or BU strategy and vision). Seen as an owner of a technical outcome that includes the quality of the product and cost of delivery and support
- Expected to participate in and influence the business strategy, particularly at the product and BU levels, with a balance of strategic and hands-on technical perspectives. Might be brought in to participate in build vs buy decisions.
VMware offers:
- Attractive compensation package - competitive salary, flexible bonus scheme, company-sponsored mobile phone plan and additional long-term incentives
- Individual career path - management and technical career growth, enhanced by learning and development program, regular performance assessment, teams of worldwide IT professionals
- Healthy work environment - company sponsored medical program, food, and beverage program, sports activities, open communication
- Work-life balance – 25 days paid vacation, team buildings, and celebrations
今すぐ応募する