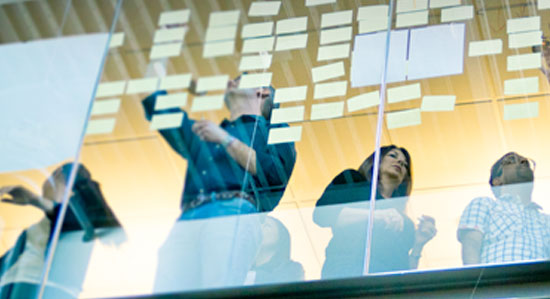 積極性を持ち、驚きと刺激をもたらす人材を 求めています
Careers in Marketing
Marketing
Sr. Product Line Manager
今すぐ応募する
採用情報 ID R189142-2
掲載日 Nov. 28, 2018
Job Title: Sr. Product Line Manager – VMware Blast Extreme protocol and 3D graphics

Why VMware EUC
Given the proliferation of mobile devices, applications and services, enterprises are re-imagining how "Business Mobility" can transform the way enterprises operate by increasing the effectiveness of employees, or compete better by connecting with customers in deeper ways.
Business Mobility is causing a fundamental shift in Apps and Infrastructure:
Apps – Desktop, SaaS and mobile apps are forming a new portfolio of business-critical apps; accessible from anywhere, anytime through any device.
Infrastructure – the right infrastructure is essential to establish a new desktop architecture, for running key applications and centrally managing data, files, security and preferences.
In End-User Computing at VMware we are in the business of helping over 45,000 customers bring Business Mobility to reality: assisting them in mobilizing core business processes, operations and applications and building and managing the next-generation desktop. 
Group and role summary 
As Product Line Manager, you will be the responsible for taking VMware Blast Extreme protocol to the next level. You'll be responsible executing the product strategy for VMware display protocols and 3D graphics. The role requires an individual with strong leadership and analytical skills who can create a shared vision for VMware's End User Computing.The Virtual Workspace Product Management group is a dedicated team of sharp thinkers tasked with VMware's most challenging and important growth initiatives. Working closely with engineering team, customers, executive leadership, and sales & marketing team, they leverage their technical, analytical, process and strategic skills towards executing high impact value added opportunities. The role requires passion for building outstanding products that customers love to use, appreciation for working with great engineers, willingness to do what it takes to help the field grow the business, wisdom to make tough tradeoffs and keep up with a high pace growth environment. 
Essential Responsibilities
Responsible for Blast Extreme remote display protocol and 3D graphics for VMware Horizon.
Define customer needs and requirements in coordination with other product managers, product marketing, and business development teams
Manage the product development process from inception to product delivery.
Write PRDs, deliver detailed customer use cases and UI mockups, install builds regularly, work with engineering to deliver best in class features, and to ensure the successful shipment of the product in multiple languages simultaneously.
Work closely with ecosystem engineering to review and define offerings on an ongoing basis to ensure that they meet the needs of VMware's desktop partners and build a strong relationship with graphics and thin client partners
Leverage customer feedback as a key component of the product planning and roadmap 
Analyze and evaluate complementary and competitive products, technologies, and solutions 
Develop an overall product strategy that takes advantage of VMware's core technology, unique brand of virtualization, and market position and align End User Computing remote experience with the overall company goals and vision
Work closely with business development, product marketing, and ecosystem engineering to ensure product availability worldwide at major product launch
Work directly with customers and partners to understand their issues and address them in future product releases
Write Reviewer's Guides, White Papers, Competitive Analysis and other technically focused product marketing documents to aid in marketing VMware Horizon remote experience protocol and graphics
Collaborate with marketing, sales and partners to drive revenue opportunities
Qualifications/Requirements
BS/BA degree or equivalent technical experience
A minimum of 5 years of experience in product management or product marketing experience with a company focused on End User Computing
Experience with remote display protocols, rich 3D graphics, and CAD/CAM ISVs preferred
Ability to work equally well with business development, product marketing, program management, support, and engineering to drive successful product releases
Excellent interpersonal, written and verbal communication skills. Strong writing skills with the ability to write clearly and quickly, to explain technical concepts to a non-technical audience. Public speaking experience and comfort.
Demonstrates strong analytical and strategic thinking skills and the ability to translate those skills into a proven track record in delivering successful products
Demonstrated credibility with customers, partners, field sales and cross functional stakeholders
Superior project management and prioritization skills 
Some travel may be required
This position is eligible for the JoinEUC referral campaign
今すぐ応募する
保存した求人情報
保存された求人情報はありません。
最近参照した求人情報
参照した求人情報はありません。