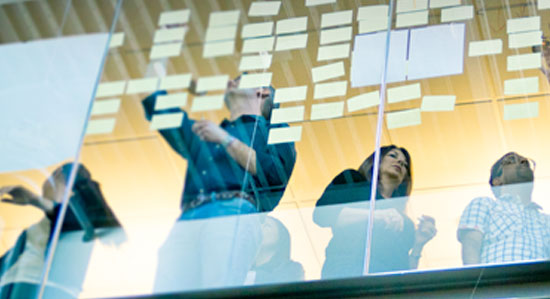 積極性を持ち、驚きと刺激をもたらす人材を 求めています
Sr NSX Account Executive - SLED
今すぐ応募する
採用情報 ID R1913339-1
掲載日 Oct. 14, 2019
Business Summary: 
VMware is the leader in virtualization and cloud infrastructure solutions that enable our more than 350,000 enterprise and SMB customers to thrive in the Cloud Era. A pioneer in the use of virtualization and automation technologies, VMware simplifies IT complexity across the entire data center to the virtual workplace, empowering customers with solutions in the software-defined data center to hybrid cloud computing and the mobile workspace. 
Our team of 20,000+ people working in 50+ locations worldwide are committed to building a community where great people want to work long term by living our values of passion, innovation, execution, teamwork, active learning and giving back. If you are ready to accelerate, innovate and lead, join us as we challenge constraints and problem solve for tomorrow today 
VMware NSX is a network virtualization platform that delivers the operational model of a virtual machine for the network. Virtual networks reproduce the network model in software, allowing complex multi-tier network topologies to be created and provisioned programmatically in seconds. NSX includes a library of logical networking services – logical switches, logical routers, logical firewalls, logical load balancers, logical VPN, QoS, and distributed security. 
http://www.vmware.com/products/nsx/ 
This is an opportunity to join an exciting and one of the fastest growing businesses within VMware. 
Job Role and Responsibilities: 
The Account Executive within the Network and Security Business Unit (NSBU) is responsible for a coordinated sales approach with VMware's NSX internal and external sales team. The mission of this group is to broaden the reach of these accounts in order to ensure the VMware NSX foothold across the assigned regions. Our solution set is viewed as a 'platform' within an account and changes the role that IT plays within that account from being considered a cost burden to a strategic deployment. 
Responsible for selling VMware NSX network virtualization, vRealize Network Insight, and AppDefense and security solutions into SLED accounts across the New England region.
Do you have the ability to drive sales strategy and focus on top accounts and establish sales cadence with the corporate account team
Can you adopt account portfolio sales strategy using channel partners
Are you OK with the responsibility to move the transaction through the entire sales cycle
Will you be able to drive virtualization adoption and identify new opportunities in Tier 1 accounts
Can you solidify existing customer accounts and elevate VMware to a more strategic position
Are you able to match the VMware's Network and Security solutions to the customer's business needs, challenges, and technical requirements 
Required Skills: 
8+ years of experience in related datacenter software industry
4+ years of experience in network route/switch, network management, and/or network security based solutions
Experience selling to State, Local and Education accounts
Experience selling in an overlay or product sales specialist capacity as well as both a direct and an indirect or channel driven model
Experience directing a team of professionals in sales campaigns that include sales executives, field SE's, Inside Sales, Field Marketing, Services, etc.
Consistent track record of success selling in a competitive environment 
Preferred Skills: 
We look for individuals who embody our values of humility, compassion, teamwork above isolationism, respectfulness, integrity, and good-natured fun. 
Experience with new product introductions
BA/BS degree or higher
Travel:
Estimated travel of 60% depending on the density and size of the territory
VMware is an equal opportunity employer committed to the principles of equal employment opportunity and affirmative action for all applicants and employees. Equal opportunity and consideration are afforded to all qualified applicants and employees in personnel actions, which include: recruiting and hiring, selection for training, promotion, rates of pay or other compensation, transfer, discipline, demotion, layoff or termination. VMware does not unlawfully discriminate on the basis of race, color, religion, sexual orientation, marital status, pregnancy, gender identity, gender expression, family medical history or genetic information, citizenship, national origin or ancestry, sex, age, physical or mental disability, medical condition, veteran status, military status, or any other basis protected by federal, state or local law, ordinance or regulation. VMware also makes reasonable accommodations for disabled employees consistent with applicable law. Further, it is the policy of VMware to maintain a working environment free of all forms of harassment. 
今すぐ応募する