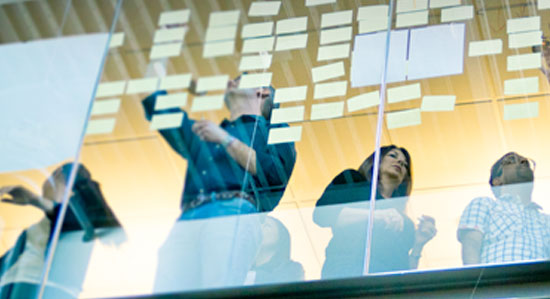 積極性を持ち、驚きと刺激をもたらす人材を 求めています
Careers in Engineering and Technology
Engineering and Technology
Sr. Member of Technical Staff
今すぐ応募する
採用情報 ID R1913927
掲載日 Nov. 05, 2019
Company
VMware's world-class, award-winning R&D; team is comprised of thousands of top-notch computer scientists and software engineers that are transforming computing through virtualisation. Members of the R&D; team voice their creative ideas and watch them become initiatives, participate in exciting short-term and long-term products on the VMware roadmap, initiate advanced research projects, and/or write and test code that ships. At VMware, our engineers continue to learn and grow by working with top professionals from around the world and recent graduates of top universities and by taking advantage of our extensive internal training opportunities and generous external education assistance program. R&D; team members work on the latest computing equipment and have access to the ACM and IEEE libraries. VMware has R&D; offices in: Silicon Valley; Burlington, MA; Cambridge, MA; Broomfield, CO; Sofia, Bulgaria; Aarhus, Denmark; London, UK; Herzliya, Israel; Bangalore, India; and Beijing, China.
Group Description (End User Computing EUC – Enterprise Desktop Products R&D team)
Today's workplace is growing increasingly mobile. End-users need access to their desktops and corporate information from various devices and locations. For IT, the delivery, management and security of corporate desktops, applications and data is an exceedingly complex challenge. Our End-User Computing team is building the next generation platform for enabling the mobile, modern workforce. The Horizon family of products was developed around the vision that users now need a virtual workspace – a central hub for accessing all their desktops, business applications, services and files.
Windows desktops have been a mainstay of the enterprise for 25 years, but a fundamental shift is now underway affecting the way enterprise customers access desktops, applications, and data. This shift is driven by two large-scale trends: cloud computing, and the emergence of personal Internet-connected devices to replace PCs. Desktops, apps, and data should be accessible from any device, anywhere, transparently. VMware Horizon (View), as the leading implementation of Virtual Desktop Infrastructure, is a key enabler for the desktop of the future as well as application delivery. VMware View is the solution that centralises desktops in the data centre and makes them available remotely from multiple endpoint devices.
SMTS (Horizon Enterprise/View)
Responsibilities
Working within a collaborative team setting with other developers to architect, design, implement and integrate new and enhanced features with the highest possible quality.
8-10 years of experience in software development and testing (manual and automation) of business software applications.
Excellent design and programming skills primarily in Java with a focus on enterprise server solutions.
Good understanding of JavaScript libraries and frameworks such as Angular, ReactJS etc.
Proficiency in RESTful APIs and API Communications.
Knowledge and previous experience of other languages including C and C++ is beneficial.
Experience of creating test frameworks and strategy, choosing automated testing tools and creating testing standards.
Experience with testing tools like Silk, Open Source tools like Selenium, TestNG, etc.
Notions of configuration management, like Perforce and GIT.
BS/BE/Masters in Computer Science from IIT/NIT/Tier1-2 colleges.
Strong analytical and problem-solving skills, attention to detail.
An interest in business domain and key business drivers influencing quality of software applications.
Desire to work in an exciting environment, working on interesting projects and delivering new technologies and products to the marketplace.
Hard-working with a "whatever it takes" attitude.
Able to demonstrate effective teamwork both within the immediate team and across teams.
Excellent communication (written & spoken) skills.
今すぐ応募する