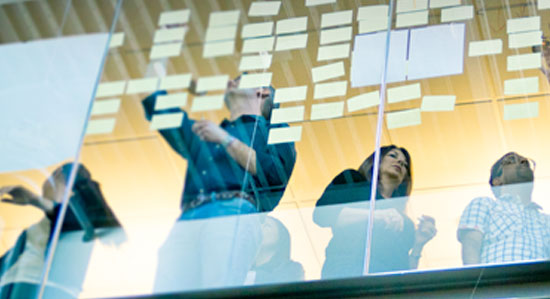 積極性を持ち、驚きと刺激をもたらす人材を 求めています
Careers in Marketing
Marketing
Director Technical Marketing (EUC)
今すぐ応募する
採用情報 ID R1812087-3
掲載日 Dec. 07, 2018
Summary
Our team is building the end-user technology platform for the modern workforce, giving people easy access to their applications from any device, powered by the cloud. We're bringing the same simplicity, effectiveness and awesome user experience of consumer technologies, while offering IT the intelligent manageability and security that enterprises need.
In this role you will lead the End User Computing Technical Marketing team responsible for supporting our Workspace ONE portfolio including our Horizon and Workspace ONE products. This is a recognized market leading solution both in terms of market share and analyst recognition. The Technical Marketing team are responsible for the technical go to market – driving the adoption of our EUC products by removing technical barriers in the pre or post sales process. Primarily, this involves enabling our field, partners and customers with engaging, interactive and up to date technical content, tools and labs.
In this role you will be responsible for technical marketing programs that include official reference architecture, technical marketing content, technical enablement content and events, hands on labs, tools, customer technical feedback and the technical marketing digital platform – Tech Zone. You will lead a large team of technical marketing professionals to deliver on these programs.
This position provides hands-on opportunities to help shape product directions and drive execution of global technical & product marketing programs. This includes partnering across a broad range of teams, including product marketing, product management, systems engineering, professional services, field/solutions/corporate marketing and senior leadership. The optimal individual will have strong management, technical and product expertise to help execute individually and in partnership with multiple teams.
This individual will also have an ongoing customer-facing role, including regular customer briefings and direct field support.
Responsibilities:
Develop high-impact technical go-to-market plans to drive field, partner and customer technical understanding, evaluation and deployment of our products.
Develop and communicate technical information on our platform and solutions for the technical field & partners and develop enablement tools that support technical sales and post-sales execution
Deliver regular official reference architectures across the Workspace ONE platform.
Deliver EUC hands on labs for VMworld and general public consumption
Provide a technical marketing digital platform to enable direct and interactive engagement with our partners and customers.
Provide customer technical feedback to product marketing, product management and our technical field on our products focusing on lessons learnt and best practices.
Manage a program to create and maintain key technical tools that enable pre-sales and post-sales activities such as design, deployment and management of our products.
Ensure content (e.g. technical marketing content, technical enablement materials, product videos, web copy, hands on labs, reference architecture) is up to date and communicates the unique capabilities of our platform
Work closely with Systems Engineering and Professional Services to understand field/partner technical enablement needs, product gaps and issues.
Where appropriate support Systems Engineering and Professional Services on customer engagements.
Speak and present both externally and internally to promote our platform and our solutions
Required Skills
8+ years in enterprise software for high-tech companies that target IT organizations in either technical marketing, product marketing, product management or technical roles.
4+ years of technical experience with enterprise software in either a pre-sales or post-sales role
Bachelors in business, engineering or computer science (MBA a plus) – or related industry experience
Strong management and leadership skills in order to manage a highly technical and capable group of managers and individual contributors.
Superb written and verbal communication skills
Exceptional analytical skills, i.e. ability to assemble and interpret data, create executive summaries, and deliver actionable business insights
Strong project & organization skills with the ability to optimally structure and prioritize work
Demonstrated ability to successfully influence critical stakeholders and to communicate the group's vision and accomplishments
Consistent record of speaking in front of large internal, external and global audiences
Preferred Skills
Prior experience with Reference Architecture, Hands On Labs, software development or other technical marketing programs.
Thorough understanding of product or technical marketing and all of the aspects of pulling together a successful go-to-market plan
Familiarity with VMware and Microsoft end user computing products. Knowledge of broader UEM/EMM/VDI vendors preferred.
Prior experience with web-based marketing, Google Analytics, content management systems
Willing to travel up to 30%
VMware is an equal opportunity employer, committed to the principles of equal employment opportunity and affirmative action for you. Equal opportunity and consideration are afforded to all qualified applicants and employees in personnel actions, which include: recruiting and hiring, selection for training, promotion, rates of pay or other compensation, transfer, discipline, demotion, layoff or termination. VMware does not unlawfully discriminate on the basis of race, color, religion, sexual orientation, marital status, pregnancy, gender identity, gender expression, family medical history or genetic information, citizenship, national origin or ancestry, sex, age, physical or mental disability, medical condition, veteran status, military status, or any other basis protected by federal, state or local law, ordinance or regulation. VMware also makes reasonable accommodations for disabled employees consistent with applicable law. Further, it is the policy of VMware to maintain a working environment free of all forms of harassment.
VMware, is an EPIC2 community and was recently listed as #42 on Fortune's 100 Best Review. We enjoy helping our people grow professionally as well as in our community. Our passionate and enthusiastic employees exemplify our shared values and continue to drive our company to new heights and influence within the business landscape and beyond.
This position is eligible for the JoinEUC referral campaign.
今すぐ応募する
保存した求人情報
保存された求人情報はありません。
最近参照した求人情報
参照した求人情報はありません。