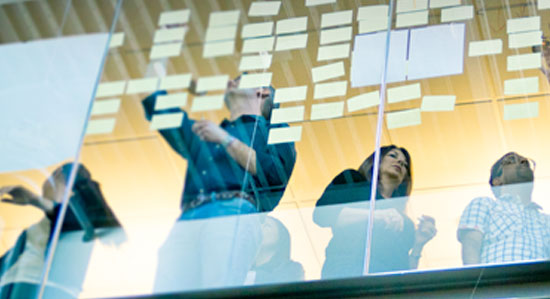 積極性を持ち、驚きと刺激をもたらす人材を 求めています
Careers in Professional Services
Professional Services
SR Consultant, SDDC SSA
今すぐ応募する
採用情報 ID R1912240
掲載日 Sep. 10, 2019
Senior VMware PSO Consultant
Why work for VMware PSO?
The global VMware Professional Services Organization (PSO) influences the success of each VMware implementation. We are dedicated to the satisfaction and success of the customer and their SDDC strategy. We ensure that VMware customers are successfully implementing their business plans from adoption all the way to a fully functioning software-defined datacenter.
We are committed to offering a collaborative and supportive working environment with a full enablement plan and the opportunity to develop in the latest network and security technologies and solutions. We promote an inclusive atmosphere where your voice will be heard, and where you will be part of a fun, dynamic team working in partnership with each other.
We are looking for conscientious and responsible individuals who can build on our successful track record and come with us on the next stage of our journey. We will sponsor your enablement and certification up to and including VCDX certification.
Work for the global leader in cloud infrastructure and virtualization solutions.
The Role:
As a Senior Automation Consultant you work closely with Enterprise Customers on large scale datacenter automation and cloud projects based on VMware technology. You produce best of breed technical designs incorporating VMware and relating products to fulfill Customer requirements. You take technical leadership in the installation and configuration of VMware products with a key focus on integrating and automating the IT landscape.
You are an advanced level technology specialist passionate about datacenter and cloud automation. You have advanced competencies in infrastructure or network virtualization, business critical and cloud native applications, data center operations, end user computing and/or public cloud.
Responsibilities
You will be responsible for leading workshops and consulting engagements to critical VMware customers
You will conduct pre-packaged VMware consulting solutions in a timely and effective manner
You will take ownership of business outcomes of automation projects through requirements capture, guidance and orchestration of development resource and technical governance
You will craft detailed design documents and perform hands-on implementation work
You will work with our project managers on project budget and all aspects of efficient delivery
You will provide technical input and review to our projects in a pre-sales stage
You will advise and consult internal groups by providing accurate effort estimations
You can display commercial awareness by identifying future services opportunity within a project or customer
You actively drive practice activities such as development of standard methodologies, intellectual property capture and creation, quality assurance, and peer reviews
You can maintain current knowledge of the entire VMware SDDC product stack
Required Skills & Experience:
Hands on experience with the vRealize Suite - especially vRealize Automation & vRealize Orchestration
Demonstrable experience in customer-facing positions as a professional services consultant or engineer, preferably with an IT consulting company or a software vendor
Several years recent experience in designing and implementing cloud or datacenter automation solutions
Practical workflow development expertise or scripting experience in either Bash, Power Shell, Python, JavaScript, Perl or other languages
Practical experience in integrating with 3rd party products using APIs, esp. REST and SOAP
ITIL foundation certified or equivalent practical knowledge
Superb communication and interpersonal skills
Ability to travel
Fluent in English
Desired Skills & Experience:
Practical software development experience using Java & Spring
Experienced in Agile Project Methods
VMware Certified Professional in Datacenter Virtualization or Cloud Management & Automation
Openstack Experience
Container Technology (Docker, Kubernetes, etc) and Pivotal Cloud Foundry
Experience with third party configuration management tools such as Chef, Puppet, or MS System Center Configuration Manager (SCCM)
今すぐ応募する