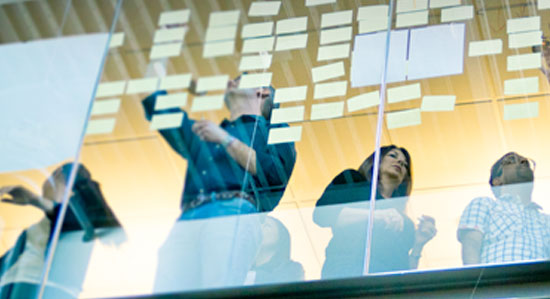 積極性を持ち、驚きと刺激をもたらす人材を 求めています
Specialist Renewal Sales
今すぐ応募する
採用情報 ID R1913656
掲載日 Oct. 17, 2019
Job Description
Title: Specialist Renewals Account Manager
Language: Japanese & English
Location: Tokyo
As a Specialist Renewals Sales – Emerging Products, you are responsible for managing all emerging product renewals and complex License agreements across VMware's largest and most strategic customers.
You will be responsible for driving high retention rates across renewals in addition to leveraging the renewal event to increase the net new license attach rate by cross sell and upsell VMware's emerging technologies
The Renewal Account Manager will be required to work with cross functional departments such as license sales, global support org & Revenue to ensure alignment and to drive increased customer success and adoption.
Success will come from forging strategic relationships with field sales, working smart and managing the high-volume low dollar transactions & using entitlement analytics and deployment assessment to enable and accelerate the sales process. It's also important to educate the field on how a renewal event can drive a net new Enterprise Agreement for VMware.
We are looking for a dynamic individual to manage the Japan region who will answer customer inquiries, identify opportunities and help the facilitation of closing deals. You will be empowered to negotiate renewals and ELAs (Enterprise License Agreements) to protect the Install Base and to ensure we get the best deal for the customer and VMware.
What You'll Do -  Main Responsibilities
Drive high retention rates for AirWatch & other emerging renewals
Increase the net new license attach rate by cross sell and upsell VMware's emerging technologies
Software license compliance – Ensure customers are aligned with the terms and condition of its VMWare software agreement(s), through deployment assessment and entitlement research
Forge strategic relationships with field sales including educating the field sales team on how renewal events can influence net new sales for VMware.
Working very closely with the Channel community (2 tier channel model)
Meeting some customers & channel partners face to face
What You Need to Succeed (Basic Qualifications)
Minimum 4 years of proven experience in a quota carrying sales role with demonstrated achievement.
Ability to negotiate complex terms, conditions, price pressures and considerations.
Ability to understand renewals Opportunities data & compile, proactively work with both VMware field account executives and customers to achieve on time renewals of VMware Support and subscription.
Ability to work in a dynamic and fast-paced environment.
Ability to work as a team and self-starter who takes initiative and works with limited direction.
Additional Requirements (Preferred Qualifications)
Experience in renewal Sales, or related field
Exceptional communication skills (English written and verbal)
Demonstrated excellence in conceptual thinking, analytical and problem-solving skills.
Ability to rapidly assess a problem, define options, evaluate and execute to address critical business issues.
Attention to detail, a commitment to quality and be result driven and customer focused
今すぐ応募する