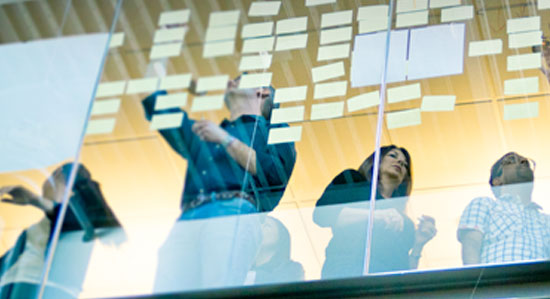 積極性を持ち、驚きと刺激をもたらす人材を 求めています
Careers in Sales/Field
Sales/Field
Solutions Architect
今すぐ応募する
採用情報 ID R183723
掲載日 Oct. 05, 2018
Join us to w

ork with

some

of

Indias

most innovative customers

and

help them build and maintain competitive advantage in their

respective

industr

ies.
The Dell Technologies(DET) Solutions Architect is a senior level consultative technologist that works closely with strategic account teams and sales leadership by driving customer success in combining the power of seven industry leaders: Dell, Dell EMC, Pivotal, RSA, SecureWorks, Virtustream, and VMware. The DET SA routinely engages with Director, VP and c-level executives, both internally and externally, providing perspective and guidance on long-term business/technology strategy, investments and innovation drawing upon their depth and breadth of technical and business management knowledge. The role is that of a strategist, technologist and a diplomat; which combines the competencies of consulting, deal structuring, project management and a technical background. The DET Solutions Architect represents customer success across the functional, the project and cross-company high-profile engagements through facilitation of executive workshops, representing VMware at executive forums, and educating VMware account teams and partners on strategy recommended practices and industry trends.The ideal candidate will have domain level understanding in cloud management areas such as automation, operations management, orchestration, and DevOps-enabling organisational architectures.  Knowledge of hardware and virtual configurations of overall datacentre design with associated resource management is also required. Experience around end-user computing, Identity, Mobility, and application development principles also desirable.
Responsibilities
Establish solid working relationships with VMware strategic account teams, sales leadership, professional services, product management, and executive staff

Facilitate executive workshops designed to consult on IT transformation and influence business and IT strategy with selected Enterprise customers

Conduct strategic account planning with VMware account teams

Conduct executive presentations

Design solutions to meet the business/technical objectives – inclusive of creating digital playbacks

Present VMware as well as Dell EMC and Pivotal strategy and integrated vision aligned to Industry segments and business case scenarios

Conduct thorough industry/account research and analysis

Spread best practices among accounts/account teams and elevate strategic mindshare with those account

Always remain ethical and respectful in all dealing with internal and external customers
Essentials
Excellent communications and interpersonal skills

Strong presentation, executive client management and business development skills

10+ years of experience in a technical capacity in either Infrastructure, Development or Systems Management

5+ years business development experience in a consulting and/or professional services environment; including time supporting sales and managing technical staff and implementations

5+ years of experience in infrastructure architecture and design of complex distributed systems environments, including failover techniques, recovery/rollback, and application partitioning

Experience in a technical lead role for small or medium size teams

Familiarity with modern converged infrastructure and hyper converged infrastructure platforms is a plus

Strong practical Unix or Linux systems administration skills is a plus

Strong application software development for one or more of: Linux, UNIX

(e.g.

Solaris), Windows operating systems. Systems programming or OS internal level skills would be an advantage

B.S./B.A./M.S. degree or equivalent experience

Certifications in related technologies a plus

Ability to travel up to 50 percent in region
今すぐ応募する
保存した求人情報
保存された求人情報はありません。
最近参照した求人情報
参照した求人情報はありません。