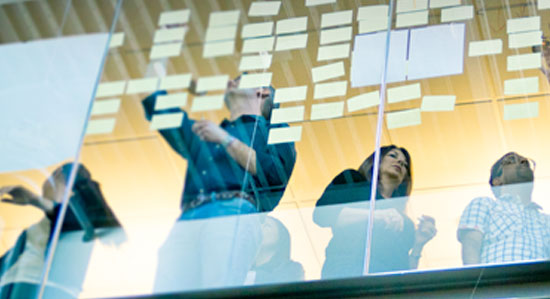 積極性を持ち、驚きと刺激をもたらす人材を 求めています
Solutions Architect SD-WAN
今すぐ応募する
採用情報 ID R1905492-4
掲載日 May. 02, 2019
SD-WAN has grown up. Both enterprises and Service Providers (SPs) are moving from just trying and testing SD-WAN to a full scale rollout. Do you want to join a very dynamic, self-starter global team of talented engineers who want to lead our clients and partners in selecting and deploying this next-generation WAN technology? We want you to join us on a journey to transform some of the largest enterprise WAN networks in the world.
This is a highly technical, hands-on role, as you will be the senior member of the VMware SD-WAN field technical team, being technical expert whom VMware's account teams and customers come to. You will work with VMware sales and partners to help them understand VMware SD-WAN values, key differentiators, in-depth technical information, and how it can be integrated into customers overall network transformation plan. You will leverage your in-depth product knowledge to solve potentially complex issues which span beyond just SD-WAN and take it to resolution. You will also build best practices, how-to guides, solution integration documents.
Area of Focus:
Understand the big-picture, business requirement, and distill down to technical solution that includes SD-WAN and recommend the High Level Design (HLD)
Partner with the Product Management (PM) team in defining, testing, and documenting the solution which may require integration with other products and components, both from VMware and from our ecosystem partners. This may includes developing script that makes use of VMware SD-WAN SDK.
Keep up to date on the relevant technologies, competitors' move and identify the integration points with VMware SD-WAN
Provide assistance Systems Engineer (SE) and Deployment Engineer (DE) in the POC, rollout, as necessary
Design, build, and maintain solution integration labs for validating designs, testing integration, and reproducing issues. Develop and publish best practices and design guides.
Present at industry conference, webinar, sales and partner meeting, partner meeting on topics for which you are the SMEs
Review changes in customers requirements, feature needs, and communicate with account team and product management
Enjoy traveling, interacting, and discussing technologies with various roles from the executives to the technical staffs
Qualifications:
Network Industry Certification such as CCIE or equivalent
Deep networking knowledge in routing protocols (OSPF, BGP), switching, QoS, and IPSec
7+ years of experience working with WAN technologies, data centers networking, and network security in the enterprise production and/or Service Provider
Great understanding of enterprise networking design and architecture such as WAN Edge, Core, and Internet Edge
Hands on experiences with different products and technologies commonly seen in Enterprise network, including routers, switches, firewall, VPN concentrator, Wireless LAN, hypervisors, Windows, Linux, etc.
Familiarity with Linux OS, web server, database, and network analysis tools such as iptables, tcpdump, traceroute, etc.
Virtualization experience with VMware and KVM hypervisor and the underlying switching architecture
Knowledge of Universal CPE is highly desired
Cloud service experience including AWS and Azure
Ability to pick up and learn new things, be autonomous, and be creative in solving complex problems.
3+ years of experiences in customer facing roles, such as Systems Engineer, Technical Marketing Engineer, or Deployment Engineer
Exceptional communication and listening skills, and ability to develop clear, concise technical documents such as design guide, deployment guide, etc.
Programming or scripting knowledge, e.g. python, Javascript
Ability to travel both domestic and international
BS Computer Science or related Engineering degree preferred
You will engage a multi-functional team regularly which includes Technical Account Manager, Systems Engineer, Solution Architect, Product Managers, and Support Engineers within VMware, as well as appropriate people from VMware clients and partners. These include, but are not limited to Architects, Engineers, and Project Managers.
今すぐ応募する
保存した求人情報
保存された求人情報はありません。
最近参照した求人情報
参照した求人情報はありません。