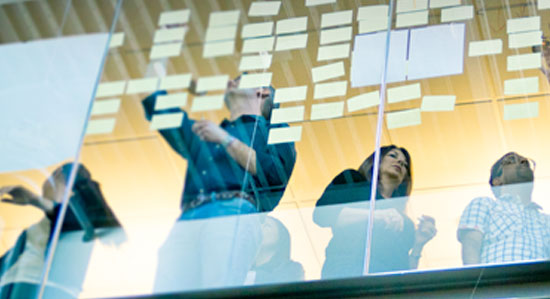 積極性を持ち、驚きと刺激をもたらす人材を 求めています
Solution Engineer
今すぐ応募する
採用情報 ID R1911668
掲載日 Aug. 28, 2019
VMware is one of the largest software companies in the world with about $10B in annual revenue and in excess of $3B in profit each year.  You may be thinking that VMware is a company that is all about server virtualization and that this is old and boring.  Although we are still the market leaders in this platform with over 90% of corporate workloads running on our platform, the truth is we are a lot more than what you may know us as.  Over 50% of our revenue now comes from our next generation of platform capabilities.  Things like our developer platforms which are focused on Kubernetes (and in fact 2 of the three founders of Kubernetes now work for VMware!), capabilities like our digital workspace which is transforming organisations employee experience for some of the biggest companies in the world, or even some of our more cutting edge cloud management and virtual networking capabilities which is bringing the cloud into everyone's private data center. You may also be surprised to learn that we are one of Amazon Web Services (AWS) biggest partners and are key development partners with the likes of Microsoft, Google and SAP. We work with over 4,000 other VMware partners from the very big to the boutique.
What is a solution engineer?
In short it is the person who has the responsibility of working with our customers, to understand their individual transformational journeys and then to build out innovative and differentiated solutions that will help these organisations drive business outcomes. 
What does the job actually do?
In simple terms the role of a solution engineer is to understand the business issues and needs of our customers, and the capabilities that VMware have, and facilitate a meeting of the two.  You will work in partnership with an Account Executive who will handle the commercial and legal requirements, whilst you focus on becoming a trusted adviser with our key customers to earn their trust and deliver amazing results.
What skills do I need to be successful?
You will need to have a broad section of skills and abilities, but namely:
The ability to work with customers to uncover their core business drivers and determine how technology and digital transformation can meet these requirements (Solution Design).
The ability to coordinate various specialist and other extended resources to ensure that the Solution Design is fit for purpose and meets all of the technology needs of the business.
The ability to think outside the box or even ignore the box altogether, to come up with innovate solutions and outcomes.
You will need to be comfortable in speaking with all levels of an organisation, from the CEO down to the engineers on the ground.
You will also need to be comfortable in a group environment, including being on stage!  Part of the role is to evangelize our platforms and the success that customers have had.
To be REALY successful what other skills would I have?
In addition to the above there would be some skills and abilities that would really help you be successful. These are:
A good knowledge, and first-hand experience, of the software development life cycle.  Particularly a modern SDLC which includes Agile methodologies, CI/CD pipelines and DevOps.
A good knowledge of how IT Infrastructure and platforms operate and how they support business outcomes.  Trust me they do!
First-hand experience in leading or helping to lead a digital transformation engagement.
What experience do I need?
As a diverse and inclusive employer we are looking for the right people who live our values, who have the skills and abilities that we need and have a desire to bring these to help achieve fantastic customer outcomes.  This could mean you have many years of experience in IT vendors.  It could mean you have a consultancy background.  It could mean you have spent your whole career working for corporate IT functions and looking to come to the "dark side".  If you think you are the person we are looking for, then apply and we can see where the journey takes us.
In short even if you ever thought that you wouldn't be a good fit for a multinational software vendor, then you are exactly the sort of person we are looking for.  We are doing things differently and looking to do things even more differently in the future and to do so we need new ideas, new thoughts and a new way of looking at things. If this is you, then please apply and we can have a chat.
今すぐ応募する