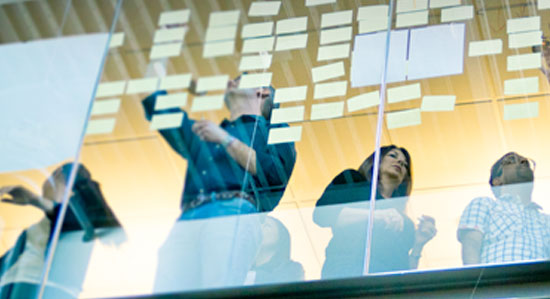 積極性を持ち、驚きと刺激をもたらす人材を 求めています
Solution Architect
今すぐ応募する
採用情報 ID R1912316
掲載日 Sep. 09, 2019
Why work for VMware Pre-Sales System Engineering Switzerland as a Solution Architect?
As part of the global VMware family the VMware Pre-Sales System Engineering Team in ALPS (Switzerland & Austria) is focusing on building a clear understanding of our technologies within the customer base. We are working towards the target of getting trusted advisor status for our major accounts and partners. We are dedicated to the satisfaction and success of our customers and their strategy supported by VMware Solutions.
We are committed to offering a collaborative and supportive working environment with a full enablement plan and the opportunity to develop in your area of interest within the VMware Technologies. We promote an inclusive atmosphere where your voice will be heard, and where you will be part of a fun, dynamic team working in partnership with each other.
The Role:
As a Pre-Sales Solution Architect, you will acquire an intimate understanding of our customers' business, their strategic goals and the specific requirements of Software-Defined Datacenter, End User Computing, Containers and many other modern technology topics. You will demonstrate the technical abilities of the consulting team and will propose, drive and lead a solution that assists the customer in achieving their business goals and outcomes.
You are a solution expert with broad knowledge across the VMware technology stack and of 3rd party integrated products.
You work either on site at customer locations within Switzerland & Austria or remotely from your home office.
Responsibilities:
You will take ownership of business outcome of driving customers understanding VMware Technologies & Solutions:
Consulting our customers with technical contribution and guidance within the Enterprise customer segment
Collecting and designing required solutions for our customers
Solution validation/Technical feasibility analysis
Impact analysis of change requests/scope change
Technical Governance
High Level Conceptual design
Quickly identifying Organization/Structure/Culture changes required to support a successful project or post delivery outcome and ability to tactfully articulate the changes required for the benefit of the customer.
Quickly recognize and understand customer business processes which integrate with project inputs and outputs and is ability to make recommendations for areas of improvement.
Work with our account managers on project budgets and all aspects of efficient delivery.
You will actively drive practice activities such as:

Seeking out opportunities to teach others; coach team members to achieve higher performance
Intellectual property collection and creation
IP Creation
Pre-Sales (LOE, Deal Governance)
Peer Reviews
Drive Efficiencies in Delivery Model
Maintain current knowledge of the entire VMware Solution stack and cloud concepts
Required Experience & Skills
You live in Switzerland or intend to move to Switzerland and have the ability to travel approx. 30-50% as needed within Switzerland
Experience in customer-facing positions as a solution architect, consultant or engineer, preferably with an IT consulting firm or a software vendor
Several years recent experience in architecting and designing IT Solutions, Automation, Private & Public Cloud Solutions
Bachelors or Masters degree or equivalent technical training
Excellent communications and interpersonal skills
Fluent in German &English. French is a benefit.
Desired Experience & Skills:
Ideally experienced in customer facing consulting activities
Deep understanding of VMware Solutions
TOGAF experience is a benefit
Understanding of customers ITIL processes and how the "real" IT world ticks
今すぐ応募する