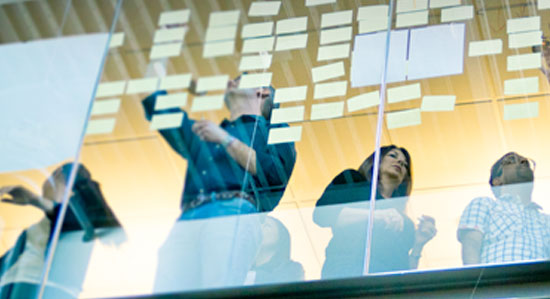 積極性を持ち、驚きと刺激をもたらす人材を 求めています
Careers in Engineering and Technology
Engineering and Technology
Software Engineer (NSX)
今すぐ応募する
採用情報 ID R1914716
掲載日 Nov. 04, 2019
What does NSBU Platform Engineering do?
NSBU Platform Engineering is responsible for building foundation of NSX. This includes enabling networking management, control and data planes to elastically scale independently to meet our customer's requirements. This includes among other things:
- Services, frameworks, libraries, and tools
- Infrastructure-building blocks like distributed and embedded datastores, distributed messaging, monitoring, alerting, logging infrastructure
- Runtime Infrastructure for both the distributed/host-based agents as well as central appliance
- Build and Deployment Infrastructure
- System's LifeCycle Management, process supervision model, fate sharing
- Development and deployment processes, Engineering best practices
We're responsible for a large and critical surface area and need to continually raise the bar on system and developer efficiency. You will be a key contributor to this success story with a strong focus on system performance whether at the host-level or at the appliance-level. The NSX appliance is designed to run as a distributed system-of-systems that runs together in a central cluster of machines responsible for the SDN's management and central control planes. The data plane is distributed and runs on the workload hosts which are supported for many platform flavors (esx, kvm, bare-metal, vm or containers, on-prem or cloud) and can number in the tens of thousands. With over 4000 customers planned to migrate from the older NSX version to this new platform, we are looking for outstanding engineers who can bring theirdistributed systems experience to help us scale NSX.
Your Responsibilities 
You'll be responsible for working collaboratively with teams within platform engineering and other application and vertical teams across NSBU for:
- develop distributed compute and database clustering framework
- develop frameworks for load balancing of services running as JVMs and containers
- tuning distributed system's performance by identifying and eliminating bottlenecks wherever they exist in the stack
- identifying and characterizing system's runtime behavior and correlating it with application and framework improvements
- evangelizing performance best practices and guidelines for engineers via brown bags and talks
- helping with customer escalations from performance perspective
Your Background
You're a collaborative and hands-on engineer and have:
- BS/MS degree
- Strong experience in Java programming
- Experience with developing frameworks for distributed compute and distributed database systems especially with Linux running as Virtual Machines and containers
- Experience with widely-deployed Java Virtual Machine frameworks and libraries: such as Netty, Spring, or connection pools
- Data structures, algorithms, multithreading, operating system internals
- Strong work ethic
We are an equal opportunity employer and value diversity at our company. We do not discriminate on the basis of race, religion, color, national origin, gender, sexual orientation, age, marital status, veteran status, or disability status.
今すぐ応募する