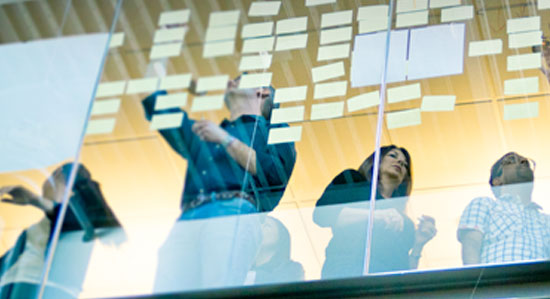 積極性を持ち、驚きと刺激をもたらす人材を 求めています
Careers in Engineering and Technology
Engineering and Technology
Site Reliability - Management
今すぐ応募する
採用情報 ID R1908069
掲載日 Jul. 26, 2019
vCC SRE
Job Summary
To be a member of the Command Center with the focal point for the success of our enterprise class SaaS service offerings across all of VMware. The Command Center increases overall confidence in the services that are being delivered and ensures proper communication to VMware customers during any disruption of normal operations. This position requires experience developing integrations between monitoring and collaboration tools with service owners and establish processes to exercise judgment within defined procedures and practices to determine appropriate action.  This role offers an exciting opportunity to work across multiple technology domains and engage in the latest and greatest technology services being developed at a world class company.
Team Responsibility
The Command Center Engineer is a member of the highly visible Cloud Services Operations team and is a core member of the VMware Cloud Productivity and Engineering organization (CPE).  As a member of the Command Center, you will be functioning in a world-class team respected for its innovation, execution and collaboration operating a world-wide organization.  The team ensures continuity of VMware SaaS Services that impacts any significant disruption of normal operations of our enterprise service offerings and operates 24/7/365 days a year.
The Command Center is expected to provide a reliable service with an enterprise level SLA and must strive for 100% customer support satisfaction.  The primary objective of this team is to oversee and ensure critical applications and services provided are available and working as expected for customers and subscribers. The secondary objective is to develop and improve existing service monitoring tools through additional integrations, automation and collaboration.
Role Responsibility
The SRE Manager will be a member of the Command Center leadership team and has full accountability & ownership of Vmware SaaS and Internal/External Infrastructure Operations. This position is responsible for developing and leading the reliability process in a manner that will have a direct impact on uptime, efficiency, cost management, quality, safety, customer satisfaction and ultimately innovation. Key activities for this position include developing, owning, and driving maintenance reliability practices that will focus on building a world class reliability system.
The ideal candidate will have strong technical background with Linux, AWS, Azure, GCP, Windows, and VSphere as well as development skills in modern scripting language like python, ruby, or go.
Required Experience
Strong communication skills with an ability to relay incident details expeditiously, concisely, and accurately
Highly motivated, quality conscious self-starter that requires little to no supervision
Investigates and resolves customer complaints and inquiries (i.e., emergency and non-emergency)
Identify, receive, triage and act upon events and incidents coming from various SaaS services
Consistently meets or exceeds established Command Center key performance indicators (KPI's)
Work per escalation, notification and incident practices
Monitor the availability or the CI/CD environments
Working under pressure in production environments running production customer workloads and services
Previous knowledge or strong desire to learn about crisis management issues.
Ability to work with geographically disperse teams part of a world wide operations team

Required Qualifications
You have 8+ years of software engineering or site reliability engineering experience in a highly customer-focused environment.
You have 2+ years experience successfully managing a team of 5-8 engineers on large-scale projects that included technical deep-dives and production troubleshooting in the areas of: distributed systems, debugging, performance
You possess strong leadership skills and the ability to motivate teams.
You will bring a strong perspective and collaborative partnership that drives change, and motivates engineers to develop simple solutions to complex operational or reliability challenges.
You have experience formulating a team's technical strategy and roadmap, and you've collaborated and partnered effectively with several other teams.
You have experience building services and systems, have successfully taken projects from inception to production, and are comfortable diving in to provide leadership for major projects when needed.
You are capable of leading a discussion with upper management and are able to tailor the level of technical detail to suit your audience.
B.S. in Computer Science or equivalent experience.
Additional Qualifications
VMware Product Knowledge in vSphere, ESX, Virtualization and other VMware Product families
Next generation application delivery and deployment methods, containerization, orchestration, etc.
Automation background (Rest-API, Ruby, Chef and more)
Good working knowledge of at least one public cloud such as AWS or GCP.
Experience with infrastructure configuration and/or workflows tools; i.e. Puppet, Ansible, etc.
Knowledge of build automation and continuous integration/delivery processes and tools: Git, Gerrit, Jenkins, Docker, Nexus, Artifactory. Selenium
今すぐ応募する